Princess Zelda Wedding Dress Showcased
It's always nice to see impressive results from projects like this and it's just icing on the cake. Or, in this case, wedding cake!
The bride and groom are fans of Zelda and dressed themselves up as Zelda and Link, respectively. The creators of the garment explain more:
We are excited to share more of our creations with you in 2016! Let's start 2016 with our newest creation for our bridal customer, Elizabeth. She commissioned us to design and create a wedding gown inspired by Princess Zelda! We put our Firefly Path twist to her classic design with a lace over-shirt and added an elven cape & collar. Our redesign of Zelda's apron adds an elegant bridal feel ~ We can't wait to see photos from her Zelda Themed wedding! And her groom is even dressing as Link!
You can check out images of the dress, including the back view, below!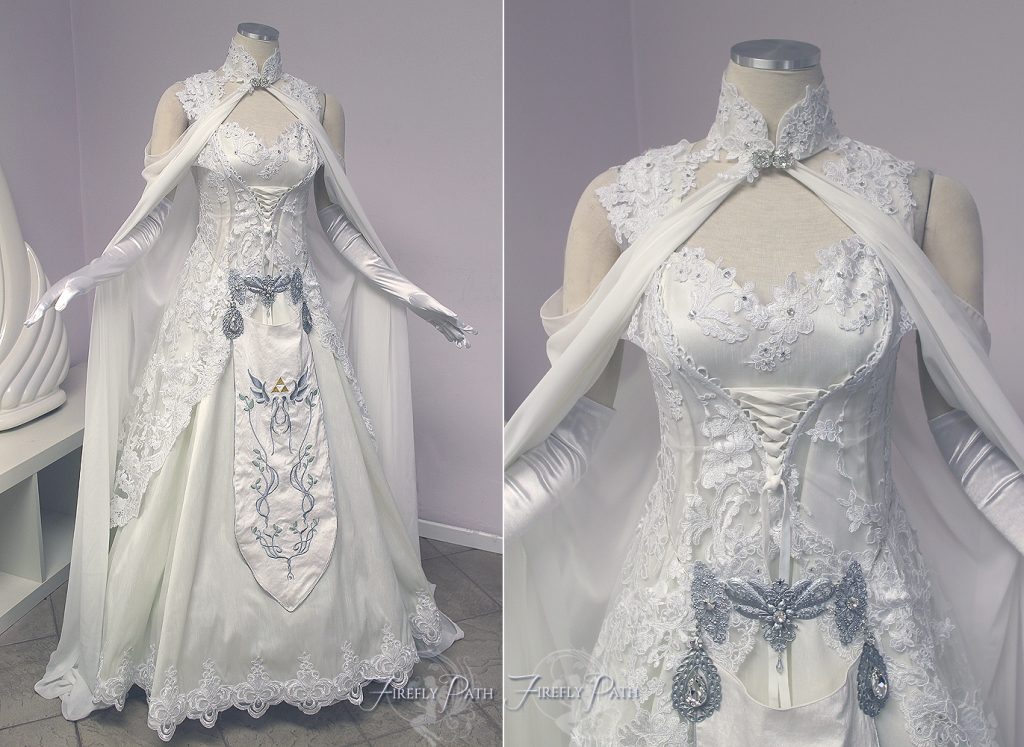 [Via DeviantArt]