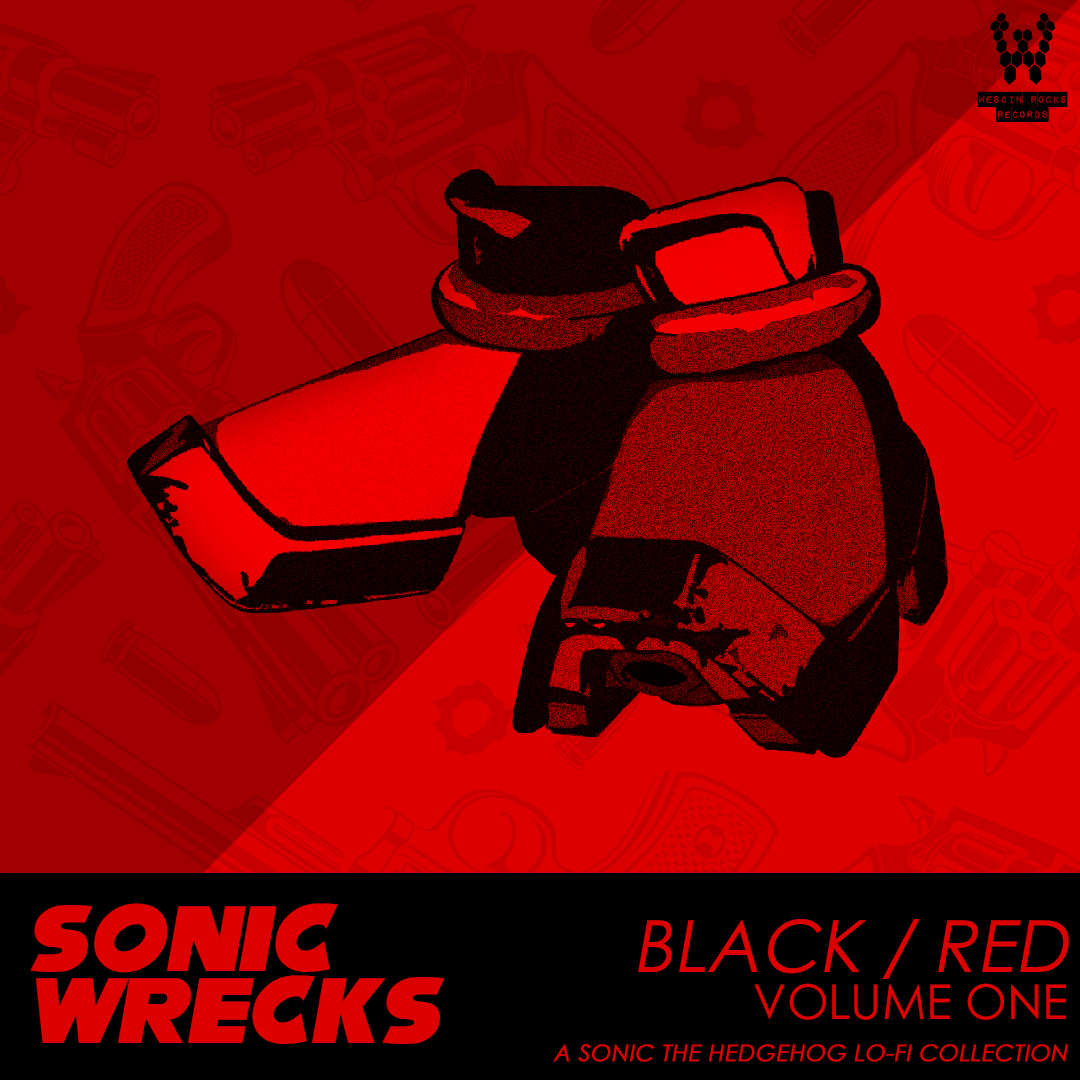 Sonic Wrecks: Black/Red – Volume 1 Comes To Digital Stores
Now that we're over half way through the year, it's time for another Wescin Rocks Records album, and it's one that's been referenced from the beginning. The former 'Special Project W1' is, in fact, a Sonic The Hedgehog collection.
Naturally, it's us, so not only are we paying tribute to our roots by naming it after Sonic Wrecks. Not only are we calling it Black/Red. (Remember back in the day where that was a criticism of this site by the fanbase? That it "wasn't blue".) Not only are we confirming that it is the first volume – with the second coming later this year. But we have a very eclectic selection of source material, that doesn't exactly lend itself to lo-fi / downtempo / chilled hip-hop (mentally delete as appropriate). I wanted this to be reflective of the Sonic Wrecks name, and also be more encompassing than what a 'regular' collection by anyone else might be. Basically, anything under the series umbrella was fair game.
So let's see what we've got this time out with the breakdown.
THE TRACKS:
1) "Tikality" for Sonic Adventure
Everyone knows I love me some Tikal.
This was actually the first track that ever came back and was signed off for Wescin Rocks Records. A project I send as a test to see if one of our musical partners 'got it'. They did and then some.
A funky, almost staccato at points, fusion of Tikal's Theme with Mystic Ruin, this really took things in another direction with speed changes and flicking between deep beats and a jungle temple atmosphere.
2) "Young Turqs" for Sonic Triple Trouble
Of course some musical themes permeate throughout the series and this is definitely one of them. But this track was crafted, by someone who didn't know that expressly for Great Turquoise from Sonic Triple Trouble.
If you don't get the title reference, there's a great Rod Stewart track called Young Turks that GTA: San Andreas fans who tuned into K-DST will definitely recall.
Light piano with a gentle beat and the occasional record scratch 'course correction'. It's a great representation and I'm really pleased with how it turned out. As I've mentioned elsewhere down the years, Sonic Triple Trouble is the game that initially made me a Sonic fan. So I definitely wanted that represented.

3) "A Canvas To Paint On" for Sonic Colours
Wescin Rocks Records works with a number of different musicians, remixers and producers from all over the world. This one was created in partnership with a musician from Kazakhstan. It went through a number of tweaks and minor alterations to get it just right, and frankly it all got a bit tempestuous at the end as they adjusted everything but the section I'd asked for.

But the end result is lovely. Transforming Planet Wisp: Act 2 (as Act 2's don't get nearly as much love historically) into a dreamy, floaty, glide through the sky.
4) "Take It As Gospel" for Sonic Rush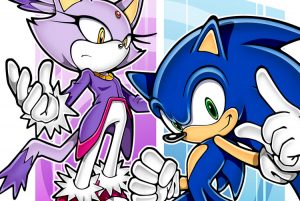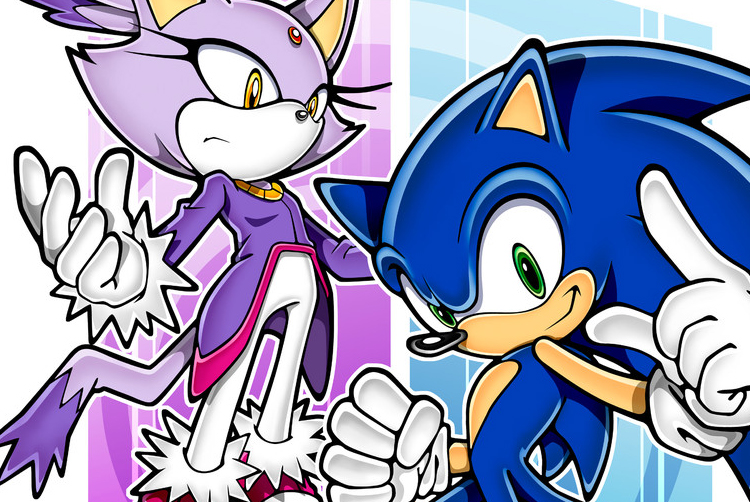 It's a real crime that we've not had a fully realised, high fidelity version of Raisin' Me Up. I know some will say that the sample fuzziness and low fidelity – even on the soundtrack version – is part of the charm. But damn it, what an awesome track to not hear fully realised. Why wasn't THIS in the Sonic Symphony show with a full on gospel choir?
I said the end result should be "looking back wistful, but hopeful" and the combination of the slow beat, simple piano melody for the lyrics and an almost childlike undercurrent made it just that. Definitely something you can close your eyes and drift to sleep with.
5) "By Any Means Necessary" for Sonic Heroes
A very subtly moody track this one. Highly atmospheric. I described it later as 'your heartbeat and your train of thought are aware of each other'.
Considering what was on offer from Sonic Heroes, which is usually quite bubbly with a bit of a heavier guitar twang there was plenty that could be chosen. But it's because of that guitar that choosing a track became quite difficult here.
Again though, I wanted to move away from the obvious like Seaside Hill. So if I tell you this is based off of 'This Machine' for Team Dark would you believe me? Because it is.
6) "Rexxon Inspection" for Virtual Sonic
Here's your curveball track! Not Sonic Spinball, but based specifically Return to Toxic Caves from the album Virtual Sonic. I know those things are practically the same, but we all know the Virtual Sonic tracks are far superior. I so wanted to do Metal Sonic from that, and I probably will get it done someday but it's really too twisty with too much whiny guitar for what I wanted to do with this one. Twisting around RtTT, however? That allowed us to get super heavy on the funky beat and play around a lot more.
(Incidentally, The Rexxon is the sea monster-like beast at the bottom of Toxic Caves.)
7) "Be Easy" for Sonic Unleashed
Another grouping of tracks that deserve more attention are the night tracks from Sonic Unleashed. And Empire City: Night stood out immediately; you can absolutely hear yourself walking through the park or down the streets, as the light reflects off the damp concrete sidewalk.
It was also a natural fit for one American contributor, who had a very similar background in terms of playing and appreciating the original. I knew they'd appreciate the opportunity to take this jazzy and slightly bluesy track a little bit further, and on this occasion taking further was also simplifying the sound a little. It's a deliberate choice and such a good one.
8) "Definition of Self" for Shadow The Hedgehog
I mean, it was inevitable right? If we're naming the thing after Sonic Wrecks and it's called Black/Red, we've gotta have something from the game starring Sonic's angsty rival.
This one also went through a few iterations but was always the most tricky of the bunch of selected tracks. Actually a few choices came up when going through the soundtrack, as whilst there's quite a few fast and furious tracks there's also a number which are quite atmospheric and reflective.
What we've got here though is a slowly building, almost spooky version of the main theme of the game I Am… (All of Me). More chiller than chill, it's still something you can work to, but the feel of it a little more creeping than the others. I particularly like the occasional 'plinks' of water drops.
This rather naturally leads into a slighter darker mood with the next track.
9) "My Blood, Your Code" for Sonic Frontiers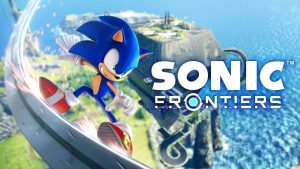 Consider this one a slight concession by me to everyone's current favourite, but I'm still not remotely interested in actually playing Frontiers. It's never grabbed me as something I want to play. That said I do appreciate the story, which I naturally caught up on. The Sage-Eggman dynamic is interesting. DAMN interesting. It's the most character development the primary antagonist and the series' second most important character has gotten in a decade plus.
I was struck by what is really a tragedy slowly unrolling in two directions – the past and what occurred, and the seeming inevitability of what will. The inspiration for this one is Ares Island 4th Movement – but it's deliberately been taken in a slower direction with a sound somewhere between Arabic and middle eastern. It's heavy and there's just a little bit of creeping menace. You can still chill and vibe to it, but there's a definite weight. Of history and of choice.
10) "A Voluptuous Spy" for Sonic Adventure 2
Ladies, gentlemen and non-binary pals: let me introduce this album's problem child.
The tenth and final track takes us on a trip to Sonic Adventure 2, allowing us to successfully bookend the album with Adventure tracks. Rouge's tracks definitely deserve more love in the fandom, so with that and the musical style they already had I naturally thought of these – starting with Fly In The Freedom, and naming the track in honour of TDL and LMC regular Voluptuous Spy (or JewelThief back in the early days).
The directional brief for this was that it needed to be slower, sexier and a little bit dirtier (in a good way) – or as I put it, that it should feel and sound like "it's late at night, you see a sultry looking girl in a bar, she knows you're into her and the game begins" – despite constant back and forth absolutely no one could get this right. Even WRR's regular partners were stripping out the light flourishes and taking it in all the wrong places. 'A bar was that? Excellent. Here's how the track sounds like if you were being blasted by it in a club where you can't hear yourself think'.
Luckily one of our Brazilian partners took this on, reworked it much more in line with the original vision, ran it through an additional production partner get some hints of the vocals in there. Normally we don't do the vocals, but in this instance a lot of the actual structure of the track hangs off the vocals themselves. Without some semblance of them it just sounded wrong so there's a couple of hints and a melody line to match the missing stuff.
The end result though? Amazing.
You can already get Sonic Wrecks: Black/Red – Volume 1 on Spotify, Apple Music/iTunes, YouTube Music and many other places. You can also find it as part of the Instagram/Facebook and TikTok/TikTok Music/Resso/Luna music libraries.