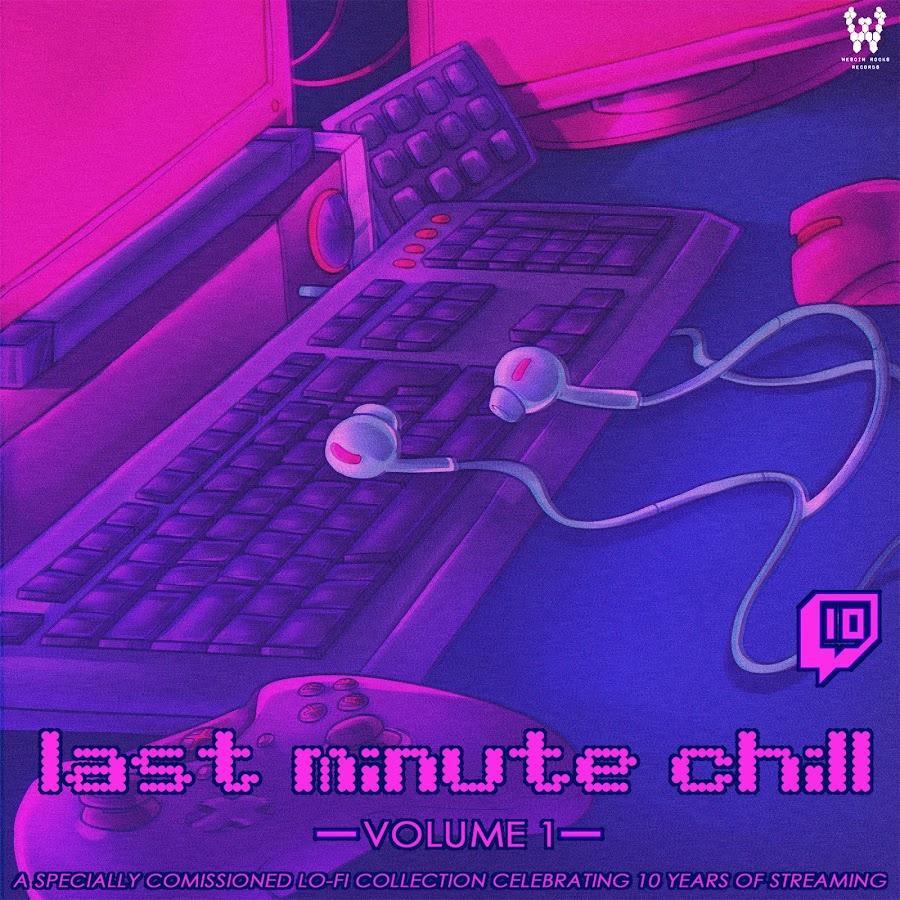 Last Minute Chill: Volume 1 – Out Now
Welcome to Last Minute Chill: Volume 1! 2022 marked ten years Last Minute Continue has been streaming on Twitch. I was a little surprised (see: horrified) as to where all that time had actually gone. So, along with several other projects to celebrate #10YearsOnTwitch I started looking into what it would take to create something musical for that milestone.
After all, between our own soundtrack collections for lost tracks, joke karaoke contests and multiple podcasts, LMC has something of a musical history and a deep appreciation for creative endeavours like that.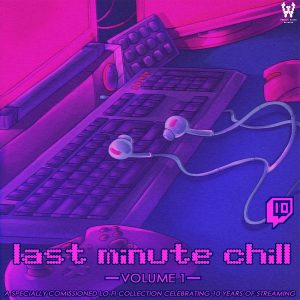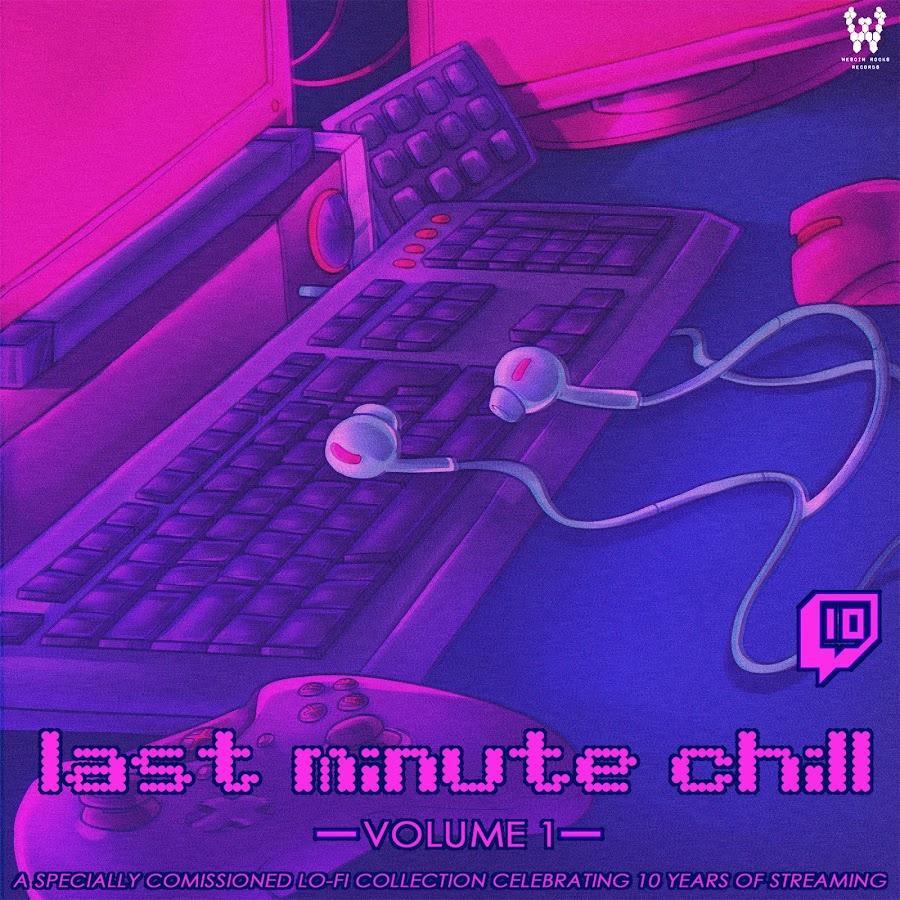 Since I am no musician, and to my knowledge barring DoubleXXCross none of the team plays an instrument; (This is the point one of them turns around and tells me they've been playing the electric bassoon… or the bass cello, or something… for the past 20 years and are astounded I didn't know.) I instead looked into the prospect of acting as a curator/producer, and getting a bunch of tracks created for us. This was a lonnnng process, from selecting games and tracks that would act as the inspiration through to finding people that could be worked with. Building up a little network in contacts and… y'know… paying them. I learning a lot about the process thanks to our partners at Distrokid, various online guides and some very handy advice provided by our old friend Bentley Jones. Cheers bud!
I got asked the other day by GreenViper to what degree that is, and to confirm both Volume 1 and Volume 2, are very internationally flavoured projects. If you look at all of them – both Chill volumes, the recent release of the new Radio Redux theme and ongoing works – you can count Thailand, the USA, Italy, Kazakhstan, Brazil, Indonesia, Bangladesh, France, Uruguay as being in the mix. The latter thanks to the amazing artwork for the album done by our own Suf. You can also slap the UK in there, as I did some post-production mixing/editing on a few of the tracks.
But we're here! As of January 1st you can get your hands on Last Minute Chill: Volume 1 – published under Wescin Rocks Records – on iTunes and Apple Music and Amazon Music, you can stream it on Spotify and YouTube Music. It's on Facebook and Instagram. It's on TikTok, Resso, Luna… it's everywhere! Even Soundtrack by Twitch, appropriately enough.
You can find a quick link to the three main stores here.
THE TRACKS:
1) "Deep Down and Mellow" for Sonic Adventure 2: Battle
The first track had to be for the first game, right?
One of the first test tracks I set that was subsequently knocked out of the park, this is proper chill with a nice head bop.
Being all hip-hop based musically, I was expecting that this would end up being one of Knuckles' levels. But I've gotta say, I wasn't expecting for that choice to be Aquatic Mine. But here we go.
2) "Object Of A Java's Orientation" for Hatoful Boyfriend
Pigeon dating game Hatoful Boyfriend is one of those let's plays that just lives in infamy among the LMC crew. As of writing, we're just finishing off getting the last videos on YouTube from that original 2014 run after a gap of many years.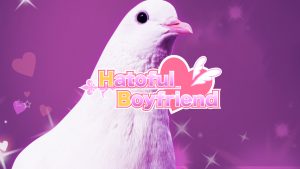 But who to focus on music wise? Poor sickly Ryota (voiced by an exasperated Donnie), perhaps the pudding-based insanity of Okosan? COOOOOO!
Actually, no. The focus ended up being the theme 'If you die, it's more cruel ~ By your hand' for scooter-riding, free-spirited java sparrow Azami. Who, being so cool and in typical dating sim fashion, the main character rapidly develops a bit of a crush on.
It also allows this title, which is effectively a triple reference – and given my known love for wordplay the one I'm most pleased with myself about. Carve it into your soul, kid!
3) "L.N.G.C." for Gunfire Reborn
If you're not in our Discord you miss out on a fair bit, you know? There's watchalongs and extra streams and generally quite a lot of fun. One of the things that started to happen was a call out by one of us at the end of Turbo's Twitch streams for a Discord session of L.N.G.C. – Late Night Gunfire Club.
We all love Gunfire Reborn, so it made sense for it to also get an inclusion on the album with a little love note to the main menu theme and its overall feel.
4) "Social JUSTICK™ Warrior" for Watch Dogs
There was something about our Watch Dogs let's play that worrying increased everyone's love of physical violence. Aiden Pearce's magical telescopic baton was entirely to blame for that. So it's his theme that got the nod here; the reimagining process creating a slightly more troubled and even more contemplative track.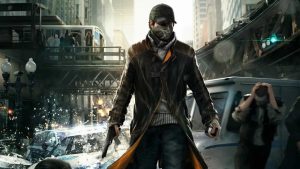 The stick of justice – or JUSTICK™, as I termed it – was used gratuitously throughout the let's play to the increasing joy of all concerned. Some of the services complained about the TM being in there late in the day so you probably won't see it on most listings. But trust me, it's definitely JUSTICK™
There's actually a second Watch Dogs track that'll see the light of day at some point. I'd have picked that over this, in fact, were it not that this one somewhat more indicative of the game. Plus, I feared the wrath of Aiden's JUSTICK™.
5) "He Who Would Be Quipking" for Quiplash 2
When you have 104 episodes of a game on your YouTube channel, you've gotta throw it in the mix. And what Jackbox Party Pack game have we played more than Quiplash 2?
Named for T.A. Black, who if not the one that coined the term for being the Quiplash champion was certainly the one of us that ran with it. Making it an ongoing topic and of discussion in any Jackbox session.
(Actually, I've no idea which of us used the phrase first.)
There are quite a few pieces of music for the game it turns out, so this track was created with the lobby music in mind.

6) "This Is Not Canon" for Sonic Chronicles: The Dark Brotherhood
2022 saw the end of LMC's playthrough of this BioWare/SEGA RPG finally come to our YouTube channel. We finished it on Twitch nine years prior and somehow had been putting out episodes since 2014.
Another stream series full of memorable characters, including 'Big Nukem' and 'Drunken Scottish Knuckles'. 16 weeks plus of it says we had to include it here, really.
Sonic Chronicles is one of those game where its music is actually from elsewhere in the series – but reworked, and… y'know… awful. (Which was how SEGA and BioWare wanted it for some mad reason.) So turning Chronicles' music back into something nice, was a specific challenge I set a couple of people as a final test before doing a more significant amount of tracks with them. Considering they didn't know the original original, the result is pretty impressive.
We had a few choices in terms of levels, but the idea of expanding the Central City theme and it reflecting being an actually busy city came through as the best option.
And yes, the title is indeed a personal 'up yours' to anyone still going on about it's canonicity. You were already told. Deal.
7) "A Breath Of Fresh Air (And Some Adventure)" for Firewatch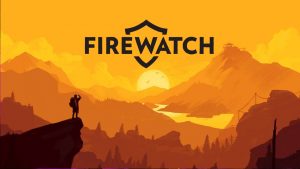 Firewatch remains one of my favourite let's plays and favourite games full stop. You get so into the interactions between Delilah and Henry and there are actually a bunch of options if you decide to go a little different route. Like refuse to talk to her at all. (Bit rude.)
But beyond that it's just damn pretty and has some damn pretty music to boot. Said music is also very atmospheric, with the soundtrack amping up, as tension, fear and suspicion grow.
For this, which keeps in mind 'Camp Approach', the brief was to take it in the direction of "sunset on a hot and sticky night" and if you've played the game, you know things definitely get hot at the end of the track.
8) "Dusk Walkin'" for Saints Row 2
On any of our Saints Row playthroughs, what would the notorious Boss of the Saints be without his right hand man, Dusk? So of course this track is named for him.
Set halfway between 'Hands Up' and that awesomely catchy menu theme. We've got a deliberate, deeper and far slower beat but one that gets you cruising in a hot car on the road to trouble.
There's always a bit of danger in the air, and its drip is a deep purple.
9) "An El Vibrato Hammock" for West Of Loathing
What do you mean I didn't put this as track 11? That's ridiculous – it's not even funny! In all seriousness, the Kingdom of Loathing fan in me is horrified I put this as track 9 and I'm sorry.
How exactly do you take a western themed game's very western soundtrack and give it a hip-hop/lo-fi twist? Like this! Made with 'Sit Fer A Spell' in mind, it's definitely still got that twang and feel of riding through the plains on a horse but it's also the trail lines of car lights zipping past on a highway as time passes for you.
Also please don't sleep in a hammock made out of alien space metal? Pretty bad for your spine.
10) "Slow Street Seduction (Instrumental Version)" for Double Dragon Neon
Be it Double Dragon Neon or the two River City Girls games, WayForward's music for these titles really sets the mood.
As a big Double Dragon fan I absolutely adored playing Neon, and battling – "YOUR WORST NIGHTMARE…" – the devious Skullmageddon. Part of me really wanted to lo-fi up that amazing end credits song. But instead we focused on probably the best track in the game: 'Mango Tango'.
The track name is very much the premise of this version: temptation. Seduction into the dark of the night and the promise of more. No, I'm not making any aspersions about Marian here. She'll kick your ass. Or punch you in the dick after you fell off a cliff.
I chose to put out the pure instrumental here, in part for ease. Needless to say there is another version and it is also glorious.
11) "Mercurial" for TRON 2.0
Again, another let's play that I thoroughly enjoyed doing and a game that I love but most everyone else forgets about. TRON 2.0 was actually promoted from Volume 2 in a last second swap.
Whilst not the intensity of Daft Punk's score for TRON Legacy and not as distinctive as the original film's soundtrack. Which is uses as a blueprint. A lot of folk sleep on TRON 2.0's ambient take with a (then) modern twist. The track on Last Minute Chill takes cues from both the main menu theme and 'Jet Meets Mercury'. (Or at least the music played when he does.) Doubling down on 2.0's otherworldly techno feel.
12) "Don't Underestimate Runners Before Off" for Horse Racing Simulator
Who'd've thought we'd end up having so much fun with a freeware Atari ST game? If you're not familiar with Horse Racing Simulator, welcome to nearly 100% of the human race. But we at LMC have sort of adopted the thing and the stories that has generated in the games we've had. From hail mary betting and amazing bluffs. To clone horses and a goose cult (don't ask) – they're are all so memorable.
The track, whose initials spell out the name of the legendarily hopeless horse Durbo (a horse name that was ALWAYS in the game, I might add..) spins out the original nameless tune from the races themselves. Somehow dragging its synthy tail into the brief window that was "a summer car ride vibe".
13) "Chill Him Full Of Holes" for Dead By Daylight
Named for both Nibal and Titans Creed on our 'kill your friends' streams. ("Kill the Vanato, fill him full of holes!") who'd have thought you could even make a chill lo-fi track for DBD? Certainly not anyone on the crew's side, when they found out it was on the track list.
But this, which takes inspiration from 'Survivors Theme', not only does that but it takes a nightmare and turn it into a tropical sun kissed dream.
A lazy day on the beach… and not in the basement.
14) "Lo-fi The Titles" for Radio Redux
I decided the last two slots on Volume 1 would be the 'bonus tracks' of the album. Giving me the opportunity to pay tribute to some other elements of the LMC family.
It made sense that the first of these would be for long-running podcast Radio Redux. With the familiar theme being replaced for Season 10, and with an online tool generated lo-fi-esque version having been previously created. I felt it right the original titles were run one last time for a proper farewell tribute.
So here we go.
15) "Until Next Time (TDL Farewell)" for Turbo Drive Live
Turbo is an exceptionally important part of LMC. So you can imagine my frustration at the fact he doesn't think he is. Turbo Drive Live in all it's guises – both podcast and let's play – calls LMC its home. We share a community. He will bitch and moan at this and say he doesn't do anything for me as he has in the past. But he can sssh his silly beardy face, because I am very fortunate to call John Finlay my friend.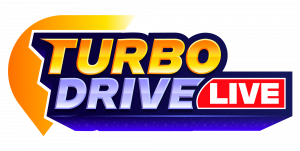 Now, on Twitch TDL uses two very specific tunes to open and close its streams. For Volume 1 we're going to focus on the music used for the end of a broadcast, just before going to a raid. And if you're thinking, "so does this mean the intro piece is on Volume 2?" Well… you're right.
For long-time watchers of Turbo, the music in question is actually the 'Staff Credits Theme' from Sonic 3D. Specifically the Mega Drive/Genesis version of it. So we took that, and turned it into a slow, fading dream of a lo-fi track to the album on.
I really hope you enjoy the collection and they make their way into your playlist rotations. It was a lot of fun to do.
Volume 2 is out in February and I'll bring you more information on that in the days and weeks ahead.