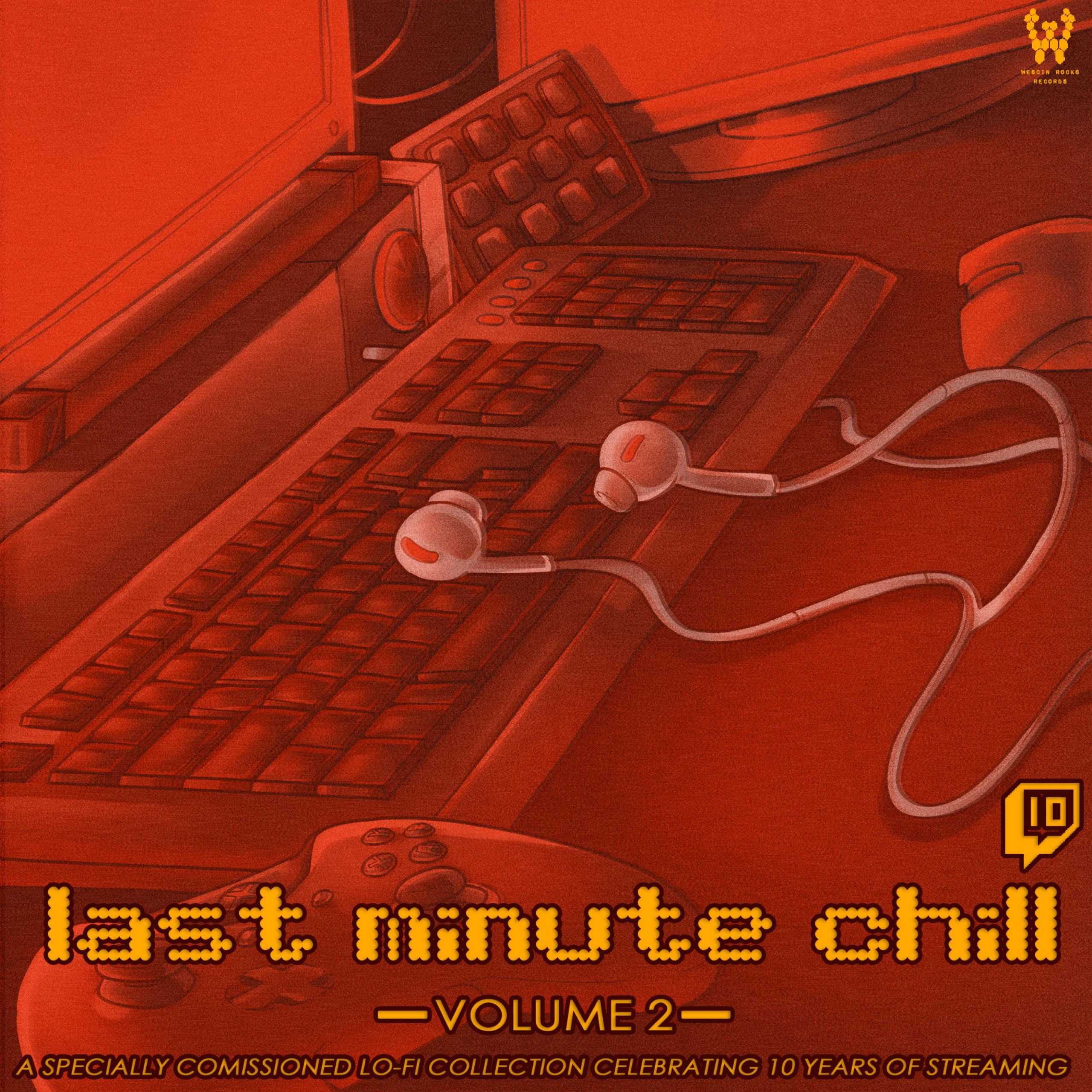 Last Minute Chill: Volume 2 – Out Now
We're now in 2023, and it's crazy how fast things have gone. It was only a little while ago that we welcomed the release of Volume 1, and now here is Last Minute Chill: Volume 2. Back for more lo-fi and chilled hip-hop shenanigans. The next (and final) part of our ten year celebration of Twitch livestreaming, which began under the Sonic Wrecks moniker. Heck, we're rapidly closing in on a decade of being LMC as well. That's to come next year though.

As always with me, there's a heap of projects underway at various stages of completion. However, this is the end of the #10YearsOnTwitch stuff.
We aren't done with Wescin Rocks Records. Not by a long shot. I mean if the Chill albums are all about celebrating the games we've streamed, what about the games outside of that? The games we love. What about revisiting some of the games for some other tracks? You'll be pleased to know there is now a roadmap for future releases throughout the year, with more than a few surprises.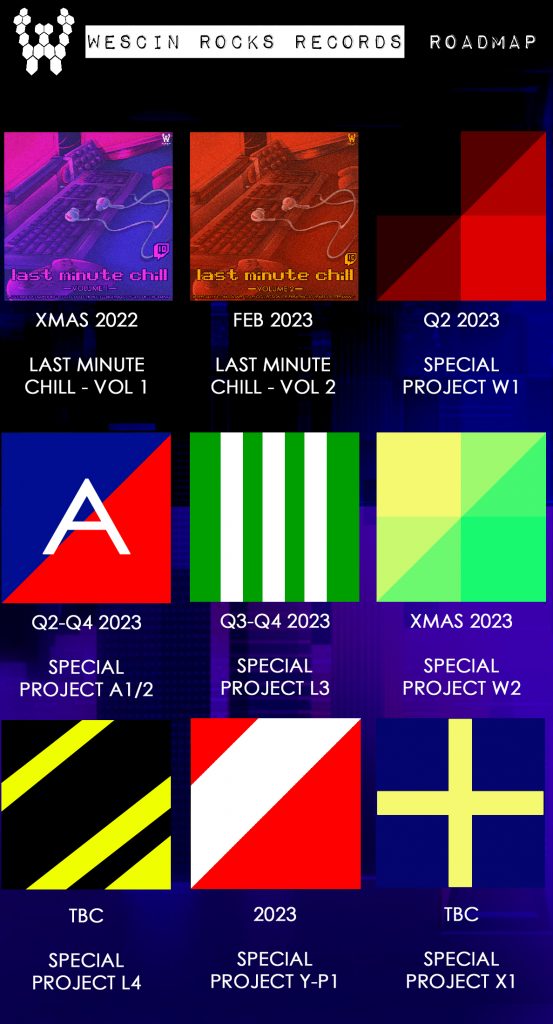 I'm not telling you what's coming up next, but there's some not very subtle clues in there.
Now, all being well, as of today you can get Last Minute Chill: Volume 2 from all the same places you can get the first volume. So, iTunes and Apple Music, Amazon Music, Spotify, YouTube Music, etc. It's also listed on the Meta social platforms, as well as TikTok, and Soundtrack by Twitch. (Also Deezer was REALLY quick to get it up on there…)
Shall we get on to a breakdown of the tracks?
THE TRACKS:

1) "Mr. Vger's Blue Sky Thinking" for Sonic Adventure
Much like Volume 1, we begin with some Sonic – but Sonic Adventure this time. Another one of those super-early let's plays for us.
We are not on this occasion being menaced by Tails the Pervert, as we were in that playthrough. Instead the opportunity was there to pay a little tribute to our good friend and colleague Vger. Engineer of greatness, extremely tall person and possessor of a massive wrench (allegedly). Vger once a upon a time ran (and technically still does run) the UK Sonic website Emerald Coast.
So naturally 'Windy and Ripply' for Emerald Coast was the inspiration here, in a dreamy, chilled out fashion.
2) "Urbane" for PAYDAY 2
Knock knock.
Who's there?
CRIME!

Dear friends… Considering how much the team loves PAYDAY 2, it seems very odd that we've only just got around to posting our streams on YouTube. This one was fast-tracked to be included here – but for the a long time it was in limbo. Outside of stealth, PAYDAY 2 is hardly the best game to go all "Chains Says Relax".
That's actually not a bad track name, now I think about it.
At one point in time it was going to be influenced by Mayhem In A Suit and called "Smart/Casual" – something I still might revisit. But it was Master Plan that was the eleventh hour influence here and it comes off really well. This track also takes the award for cleverest title. As not only is it written as 'You Are Bane' but the word Urbane can mean a man (usually) who is "fashionable and somewhat formal" – i.e. he wears a suit.

Perfect.
3) "I Know Exactly Who You Are" for DmC
I absolutely fell in love with Kat's Theme from DmC: Devil May Cry when I heard it. So I was very surprised to learn it's one of 'those' tracks that never make it to the official soundtrack. It simply had to be utilised.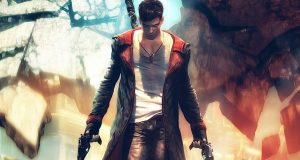 Kat is a particularly interesting character. Dealing with her own journey as Dante and Virgil are on theirs. Recovering from multiple forms of trauma that the game gives you enough info on to know they are particularly bad. I was legitimately outraged at the end when Virgil essentially discounts her as unimportant to his plans, and I do wish we'd been able to follow through with that iteration of the Devil May Cry story. Seriously, DmC is ridiculously underrated.
The remixer I worked with described the theme and the samples I also provided to utilise as "absolute fire". Not quite what you want for a chill track, but, they immediately knew exactly what they wanted to do with it. I love this one, and it hurt having to hold it back until now. Please do enjoy it.
4) "Requiescat" for Assassin's Creed II
It's actually impressive we got an AC2, because let's be honest, Assassin's Creed was DIRE. A boring slog of a game. Altaïr is a particularly unsympathetic character for a lot of it, and only becomes interesting in subsequent flashbacks. It says a lot when I really want to know more about him, only ten minutes before he dies of old age. Then Ezio Auditore da Firenze came along, and BAM everything changed. Assassin's Creed II and it's subsequent sequels are great fun to play and Ezio is everything Altair is not: engaging, sympathetic, he grows as a person and we're there the whole way.
Technically we do have Brotherhood to also feature here at some point and you can bet Revelations is a future LMC stream. But when thinking about this track I wanted to encompass the entire journey. So it utilises not only – what else? – Ezio's Family, but also throws in some Assassin's Creed Embers in it too.
5) "Pork Bun Paradise" for Sleeping Dogs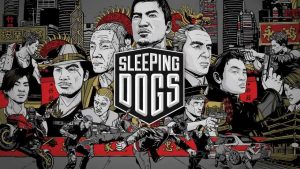 A wise in-game NPC once said: "A man who never eats pork buns, is never a whole man!"

Sleeping Dogs, other than being an absolute miracle of a game by it existing at all, is another one that is super fun to play if you give it a chance. It's also surprisingly violent. But the Hong Kong-based title also has a particularly killer main/menu theme.
On doing some research with the remixer to find out more we discovered it's actually a modern remix of Dance of The Yi People, itself an over 50 year old rearrangement of a number of different folk music tunes. So this would be the third stage removed from the original source. That's pretty impressive to be honest.
6) "Highway Hypnosis" for The Crew
A number of us have a great love for Ubisoft's original version of The Crew. True, it's hardly the most rock solid of gaming experiences. the bugs are many you end up being stuck unable to complete missions far too often for my liking; but it also has an unexpected way of making you relax. Both Vger and I like to take great trips across (in-game) America, listening to the hauntingly beautiful sounds of the Sine Wave Digital radio station. In doing so we've found we can effectively become hypnotised by the process and the brain just goes into another mode. Driving only by perception at far greater skill than we would otherwise.
I once drove half of America at full throttle and didn't even realise it.
There is an official name for this state of mind: highway hypnosis. Also known as white line fever, it's an altered mental state in which a person can drive great distances, responding to external events in the expected, safe, and correct manner with no recollection of having consciously done so.
Celestial Colors was picked as the inspiration here, and you can really feel the tires eating up the tarmac and the highway lights blurring overheard with speed.
7) "Don't Be A Menace, Central" for XCOM 2
If you had on your Volume 2 bingo card that I'd put in a reference to Don't Be a Menace to South Central While Drinking Your Juice in the Hood… you're a damn liar!

We've skipped over the first XCOM game and gone to XCOM 2 here with a mix of influences including Welcome To The Lab and Psi Network. It manages to be both dramatically epic and otherworldly, you'll be nodding your head along to the beat I guarantee it.
8) "Terracotta Trail" for Sonic Unleashed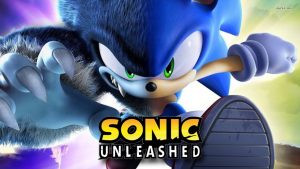 It's Rooftop Run. I mean OF COURSE it's Rooftop Run. That track was a Sonic series classic the second those violins kicked in. Here though it's more a walk along the beach, tossing a frisbee around in the summer heat. You can see this totally being used for a teen's holiday montage, and I mean that in a good way.
It's a super chill track and one I hope you enjoy.
9) "Holiday #17" for Half-Life 2
Half-Life 2 really doesn't lend itself to either chilled hip-hop or lo-fi and this one was the real problem child of a track. After a few different attempts we ended up with Holiday #17, a slightly wistful classic lo-fi beat based off of Something Secret Steers Us.
The title incidentally is a reference to the Gordon Freeman of our let's play who is none too pleased that his vacation is constantly being ruined by the plot going on around him.
10) "The Act Of Moving Forward" for The Stanley Parable
One upon a time there was a track about Stanley.
At one point this was going to be called The Ballad Of The Broom Cupboard but I'm still bitter that wasn't a proper ending, so instead it's called this.
We've deliberately taken the tone a little bit away from the general sound of the soundtrack, as with all the love in the world the core melody plays across pretty much all the tracks in some form or fashion. In this case however it uses the Adventure Line music (Following Stanley) as the inspiration here.
11) "With Your Name On It" for Zombie Army 4: Dead War
Somehow we've turned the dark beats of Zombie Army 4: Dead War into a slightly spooky beat to study to. I'm not even entirely sure how we've managed this one.
There was a lot of back and forth on it as we still wanted it to keep a real creepy element – a chill chiller. I eventually conceptualised it as taking The Longest Night and turning it into a dark and stormy night that keeps you awake, but one where you're grateful to have the rain.


12) "
Your Sunshine Girl

" for Yakuza 0 (Instrumental Version)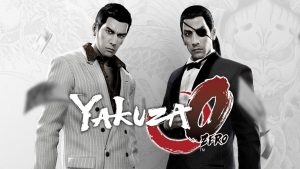 Honestly, As You Like is a freaking amazing track. So much so, that when I heard it I was astounded it was being used as a sub-menu theme in a mini-game, of all things.

There's so many elements to it that really leant itself to becoming a lo-fi track that this was a no-brainer in the end. There's even a vocal version of this track knocking around somewhere which is why it is titled as it is, maybe that will see the light of day at some point…
13) "Kevin Actually Takes A Break" for Last Minute Continue on Twitch
There's a few folks that will get a real kick out of this track name. This one's a little different, coming from the Last Minute Chill: Volume 1 process. Unfortunately, not all projects end well. Here's the gist of the conversation that led to its creation.
"I can't do it. It's not chill at all."
"Well, no it's not – but I'm asking you to make something around it. Go through, look at the melodies and beats and adapt those where you see something with promise. Use it as an influence and then craft something based around the mood I've given you. What about using the pattern at 1:20 through-"
"NO. This sample is not chill."
"No it's not now, but we're working to adapt it to be chill. You can't expect every remix request you get to be in the same genre already."
"This sample is not chill. I'll just do something original."
"I didn't ask you for that or pay for that, I'm-"
"No. It's not chill. I'm not doing it. Take this instead. Find something else."
And that my friends is how we gained this track.
I eventually got my way with a different track from a different game entirely and passed the first project on to someone else who produced something amazing. Since it's an original track and we've been given it, we've been using it for several months on the LMC Twitch channel's 'Be Right Back' screen. It doesn't get used all that often, but it is there.
14) "The Crew Review" for LMC Cast
As with Volume 1, the last two tracks are dedicated to I decided to wider LMC family projects, and considering we had Radio Redux last time it follows we should also show some love to LMC Cast's theme tune.
The theme itself has no official LMC name, but it is an edited version of the licenced track Videogame Rebel. The countdown is actually modified from Uhh KID the theme to Magic Kaito 1412, and the only reason THAT is used is because it featured in a Space Jam x Magic Kaito mashup that DoubleXXCross once made.
Confused? So am I. But thankfully we've got this now.
15) "Trouble's BRU-ing" for Turbo Drive Live
We end by returning to Turbo Drive Live, and since we had the stream end music then it makes sense we have the start music – Volcano Valley Zone Act 2 from Sonic 3D – this time out.