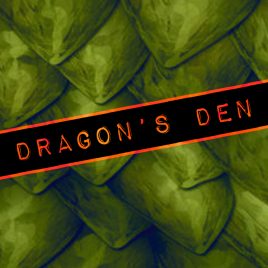 Here be dragons! Uruguay meets the UK in Radio Redux's 'B-Show', hosted by Dusk (Blake Draco at this time) and Suf (then Ram The Dragon). Starting as a cover show / pilot during season four of Radio Redux. Dragon's Den lasted two seasons and only nine episodes, not counting the aforementioned pilot.  
Join Dusk and Suf for laughs, silliness and music with a gaggle of guests from the old Sonic Wrecks forum Entherial Online that includes some familiar faces – or should that be voices?
Dragon's Den was a show that focused on the other things inside gaming that wasn't Sonic. Myself and a gathering of my friends from Sonic Wrecks' old forum Entherial Online. We talked about the things that interested us that weren't really discussed before, vocalised thoughts, ran with jokes. We didn't make that many episodes, but those we did we learnt a lot from in terms of each other and about how to make a show from a planning and editing point of view. Check them out!
RADIO REDUX
If you're thinking of listening to the Radio Redux 'B-Show'… why not Radio Redux itself?
Back in the 'Sonic Wrecks' days, Radio Redux was the cornerstone of SEGA/Sonic podcasts and even now it entertains with its mix of wit and cool video game music.
GUEST CONTROL
Over the years Kevin – and sometimes other members of the LMC Crew – have found their way onto other live shows and podcasts.
Guest Control wanders through the years taking in shows long gone and appearances that range from interviews and serious discussion through to absolute collections of chaos.