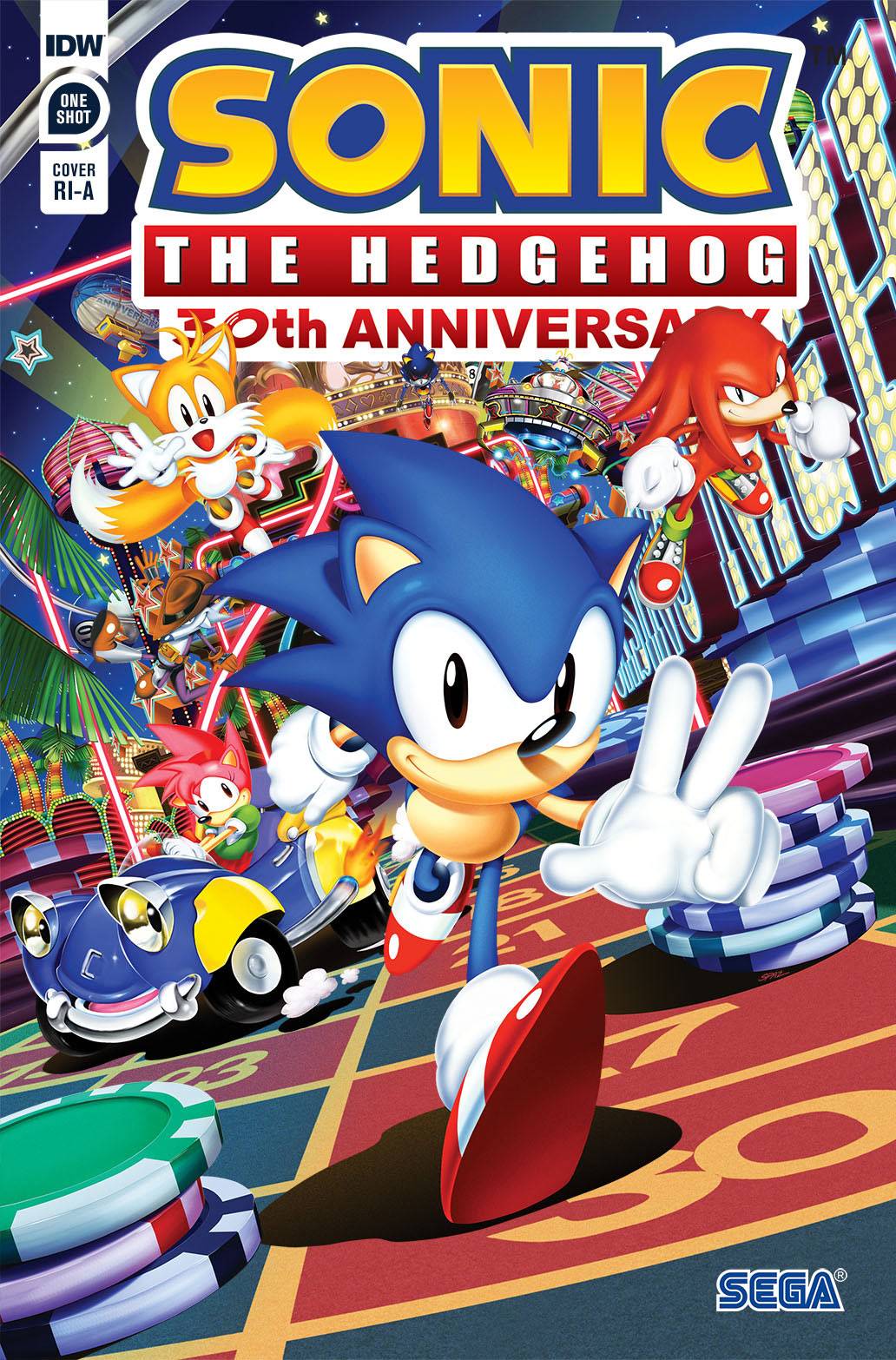 First Look: Sonic the Hedgehog 30th Anniversary Celebration (Again!)
Even LMC can not escape the incoming flood of Sonic 30th anniversary news. However, this particular news post isn't so much a first look as a second look, as it was back in March that we first covered the story of IDW's 30th anniversary celebration one-shot comic which is due out in time for Sonic's birthday goings on and its 'deluxe' equivalent out in October. However IDW have now made an additional reveal, and in the process pulling out something of a treat for fans of two different generations.
The reveal of the 30th anniversary edition's retail incentive (RI) covers has not only a Cover RI-B by popular artist and animator Tyson Hesse, but the return of Patrick "Spaz" Spaziante for Cover RI-A.
Spaziante's art became synonymous with the early years of Archie Comics's long-run series of Sonic The Hedgehog comics. Not just the main comic, but through his work as a cover artist also its spin-off series Knuckles the Echidna, Sonic X and Sonic Universe. Spaziante even contributing to the well-received Sonic Boom tie-in comics. Indeed, RI-A's classic-era cover is a something of a hark back to the covers of Archie's popular compendiums of Sonic titles, the Sonic The Hedgehog Archives series.
You can see both below.