Games and wrestling are one thing – what about TV and film and comics and anime and… well, everything else really?
LMC Cast is a weekly podcast featuring various members of the crew as they discuss what media and entertainment they've been enjoying (or not, as the case may be) all whilst playing a board game for bragging rights.
There's laughs and serious discussion of a different sort in this chilled out discussion show.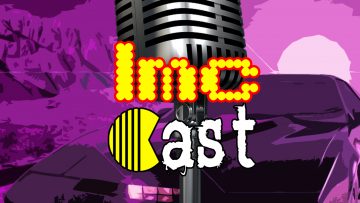 Kevin talks about Yakuza 0, a simulator built around insults, Sonic Triple Trouble and... Knight Rider?
GUEST CONTROL
Over the years Kevin – and sometimes other members of the LMC Crew – have found their way onto other live shows and podcasts.
Guest Control wanders through the years taking in shows long gone and appearances that range from interviews and serious discussion through to absolute collections of chaos.
DRAGON'S DEN
Here be dragons! Uruguay meets the UK in Radio Redux's "B-Show" hosted by Dusk and Suf, started after a cover show / pilot during season four of Radio Redux.
Join them for laughs, silliness and music with a gaggle of guests that includes some familiar faces – or should that be voices?
I like hearing what my fellow LMC Crew members views and opinions are on what we have watched/played; after all we're all different people with different views on the media, we watch and play and we're passionate about it all. So I always find it interesting what my friends in the crew might say - and how they react to what I've got to say.