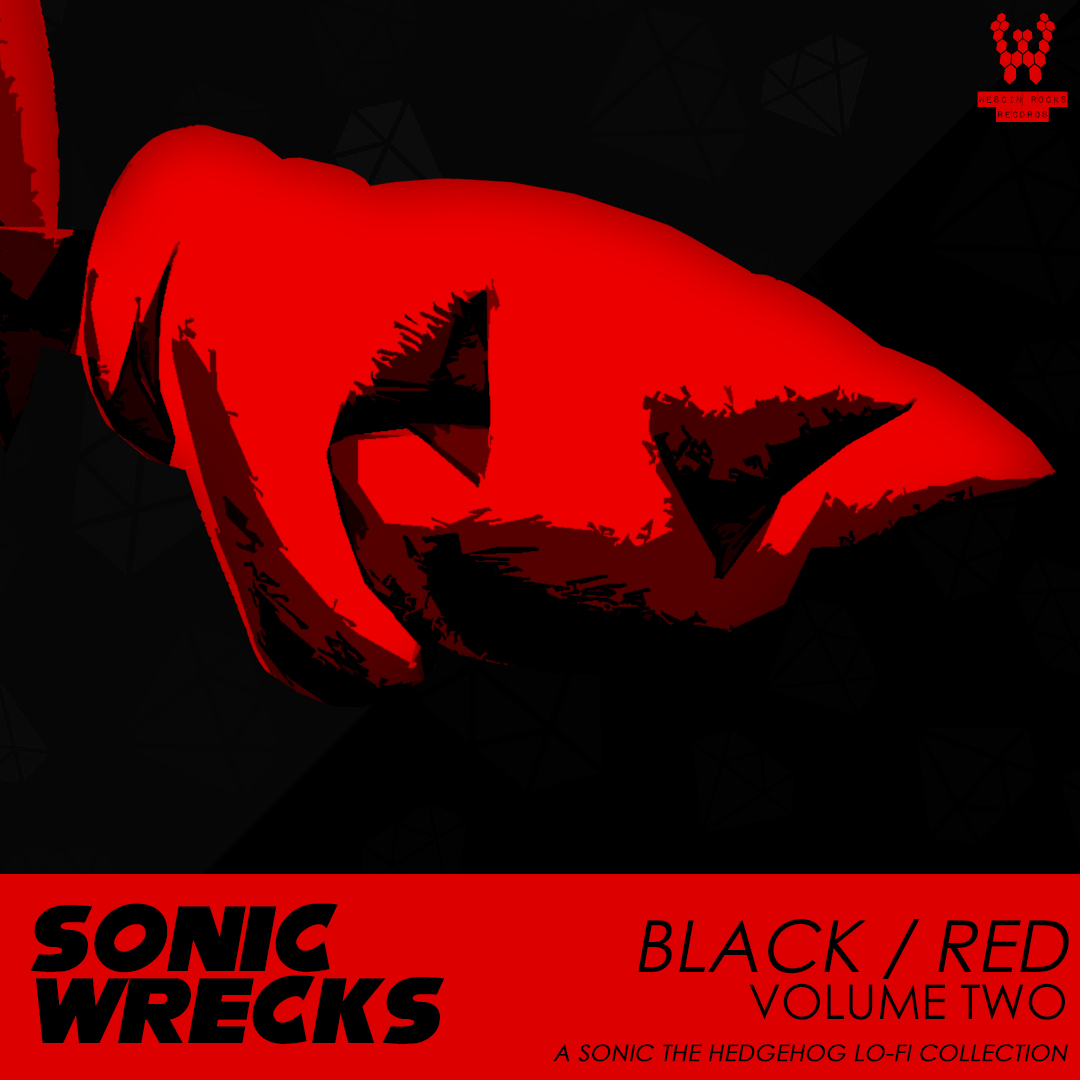 Sonic Wrecks: Black/Red – Volume 2 Now Out
It's a tad awkward really. Wescin Rocks Records projects are set to slow down, but is still something that'll be popping up every now and then. But between then and now is about four different albums/EPs/collections that are already done. Purely thanks to a quirk of timing. The last one we had was the first volume of Sonic Wrecks: Black/Red. A little collection celebrating things in the musical key of 'hedgehog' and now we have Volume 2 to continue things on.
As with the previous volume, this collection isn't all the super popular tracks from the best loved games. Where's the fun in that? Instead we've got another ten lo-fi / downtempo / whatever-you-want-to-call-it tracks from all over the Sonic series. Including a couple of curveballs as I always tend to do.
THE TRACKS:
1) "Cobalt Nights" for Sonic CD
It was never my desire to do a dedicated collection of bad guy tracks. But for Volume 2 I did want the challenge of taking on several themes that were a little darker than most. Really turning them around.
Now let's park that discussion for a minute because when it came to Sonic CD I went straight to Metallic Madness: Good Future. Yes, I may have leant in to a meme for once – but in my defence, it was likely always going to be Metallic Madness. My knowledge of Sonic CD has never been particularly strong. So when going through the tracks I was surprised to find that Good Future was (for me) one of those 'Oh this is THAT track I've always liked – but didn't know what it was!'. For "Cobalt Nights" it takes the 'night out' feel of the original and transforms it into more of a 'late night coffee looking at the stars' feel. It's straight out of your 2AM lo-fi music collections and I love it.
2) "Known Unknowns" for Sonic Free Riders
We head over to a game which has, in recent months thanks to fan involvement, gotten a new lease of life. Kinect-only game Sonic Free Riders. A game that I will go to my grave insisting is an actual miracle, considering the development time. It's always deserved more love, and so too does the cracking theme song for "Free", although in the case of this project we looked at one of the earlier Betas of the track I've had on my iPod for the last decade and that is a bit rawer and the superior version in my opinion.
"Known Unknowns" is a light and trippy loop I equated to remembering the good times of an adventure the day after.
3) "I'll Always Protect You" for Shadow The Hedgehog
Whilst there's a lot of love for the vocal tracks (or should I say 'trax') from Shadow The Hedgehog for some reason there's not much love for the rest of the soundtrack. Oh yes, people will be able to namecheck some, like Digital Circuit, Cryptic Castle, Mad Matrix, Cosmic Fall or Westopolis. But much like our broody protagonist there's some pieces in that soundtrack that are pretty reflective and almost sorrowful. Honestly, check out Gun Fortress sometime.

Given the Sonic Wrecks branding, there's naturally at least one Shadow track in each of the three volumes. For Volume 2, the focus is on Lost Impact, a level which is an extended flashback for Shadow to when things began to go so drastically wrong on the Space Colony ARK. Musically I've always taken this to be a combination of the two states of Shadow. The reflection of the past that is thinking something isn't right and the slither of awareness from the present. Desperately wanting to change things as you slowly move closer to Maria's ultimate and sad fate. (Hence "I'll Always Protect You".) There's both curiosity and melancholy to it.
"I'll Always Protect You" is a slower, even more deliberate follow-up. Taking the mood and setting to a sombre and reflective place.
4) "Ebb and Flow" for Sonic Advance 3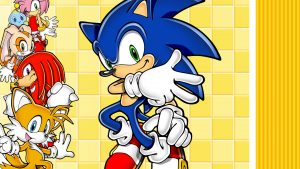 Pretty much all the GBA Sonic titles suffer a little on the soundtrack side just because of the hardware. So I thought it would be nice to get some Advance series representation.

What we have here is a little bit of a cheat, as it's the Boss Theme which is a series staple. However, in working with the artist on this track I was insistent the adaption/conversion came from the original GBA version. Without any context as to how others may have adapted it or its 'original' form. So the end result is truly taken from the form and spirit of Advance 3. Slow with a hint of regret, plus a couple of change-ups.
5) "Loss/Despair" for Sonic Adventure 2
"All of you ungrateful humans, who took everything away from me, will feel my loss and despair!" – It's Biolizard time, bay-beeeee!
"Supporting Me' for Biolizard is an absolute jam, but if you listen to it outside of the guitar it's somewhat otherworldy. With distortion, discordance, lyrics you can hardly hear and tonal changes. Everything you need for a smackdown involving a hybrid science experiment taking down the even-more alien prototype to… the same experiment. I guess? You just don't know where it's going, or if it knows itself.
"Loss/Despair" leans into that 'otherworldliness' a little more. Like you're watching the night abut everything is like it's a long exposure photo effect. Listen and you might see what I mean.
6)"Her Word Speaks Only Truth" for Sonic & The Black Knight
You'll notice a lot of Sonic & The Black Knight tracks on this and future collections. Again, such an amazing soundtrack and we actually got a proper theme for Blaze the Cat at last thanks to it. The totally original "Sir Percival, Knight Of The Grail" – and it's a whole 39 seconds long. Are you freaking kidding me?
Well this wasn't going to stand. So, we got on the case with this one. Took that Spanish guitar sound, made it a dreamy synth and made a proper track out of it.
Seriously, it's been nearly 15 years. Can we please get this theme back and properly utilised?
7) "Duty Bound" for Sonic Adventure 2
I really like the treasure hunting in Sonic Adventure 2. I've honestly never figured out why people are so opposed to it other than it's not running fast everywhere. Which, to a degree of course it still is. Is it the having to engage the brain? The precision of certain dig spo-oh, it's totally that, isn't it?
We had a Rouge track on the last volume, and what you've got here has its origins in one of the best Knuckles tracks off of the Knuckles level: 'Kick The Rock' for Wild Canyon. But by way of an airy, chilled out piano.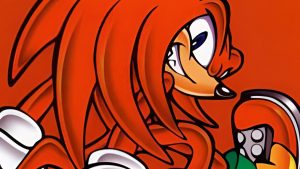 "Duty Bound" as a name is a deliberate double meaning incidentally; Knuckles being both off to do his duty and trapped by his duty. It's one of the character threads that's come back in recent years I'm pleased to say. Being touched on heavily in Frontiers. Ultimately Knuckles is an orphan, the last of his kind, and in many ways alone. He doesn't begrudge his fate that guarding the Master Emerald is his sworn duty. He is shown to find enjoyment in exploring Angel Island and finding out new things about his history. Which also ties nicely in with his treasure hunter reputation – nice one, Mr. Flynn. But at the same time it also clearly weighs heavily on him. There's a reason Knuckles is the focus on the cover for Volume 2.
Where was I?
Oh yes.

"Duty Bound" went through three different versions with four (yes, that's right) different musicians because it just wouldn't land correctly. Always something sounded off about it. One of the other versions was actually not bad at all and you may hear it another day, but it was missing something of the spirit that made it Wild Canyon. I think we got there in the end.
8) "
Jackal And Hyde

" for Sonic Forces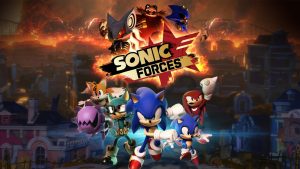 Man the Sonic Forces soundtrack is so good. Whatever you think of the game, and although I've not played it (nor do I have the weird distain for it that some have) I respect the choice of leaning into both vocals and a really different sound. Something that's clearly been followed up on with Frontiers. We'll be coming back to it as well for a future project that's not even Volume 3!
This though is the toughest test. Could we take the rage-filled theme of Infinite, with elements of trap and dubstep, and change it into something kinda lo-fi/chill? Well yeah. The musician we partnered with on this blew me away, taking it in some really unexpected directions. The result being an amazing track.
It's also not weak.
Just to confirm.
9) "Ghost of a Chance" for Sonic Heroes
Mystic Mansion is one of those tracks I actually feel sorry for.
Eternally overlooked at spooky season thanks to "A Ghost Pumpkin's Soup" or the 2019 remix of… "A Ghost Pumpkin's Soup". Also, whenever you speak to someone about the level they always seem to get it mixed up in their memories with the aforementioned Cryptic Castle. Which is a great pity, as the theme is probably the spookiest Sonic track. It also shouldn't work when you consider the various tonal changes and use of clock tower chimes, Theremin-style warbling. A combination of both restrained and thumping bass beats. Plus periods of Jun Senoue just going off on one with his guitar.
The creepy piano and synth is back with "Ghost of a Chance" as we didn't want to lose that. Trying to balancing haunting sounds with still that downtempo feel.
Speaking of 'haunting', however…
10) "A Real Kodak Moment" for Sonic: Night of the Werehog
Here's that leftfield choice you were waiting for. With the (early) music of Sonic: Night of the Werehog now long up on the website and of course YouTube, I wanted to give that a bit of an acknowledgement by taking one of the tracks and including it. The track in question is the ending credits theme which we ended up calling "Say Cheese!".
"A Real Kodak Moment" moves away from the big band-style sections. Concnetrating instead on what I will call the 'twinkly' segments. Switching things around, putting them through some classic lo-fi beat effects and repeats. While admittedly not truly what I was looking for, we've ended up with something that almost feels a bit like a remixed 70s TV show theme at points. Which is kind of novel.
Sonic Wrecks: Black/Red – Volume 2 is available now on Spotify, Apple Music/iTunes, YouTube Music and many other places. You can also find it as part of the Instagram/Facebook and TikTok/TikTok Music/Resso/Luna music libraries. Volume 1 is available in the exact same places, as is the rest of the Wescin Rocks Records discography.
Next release: Christmas!