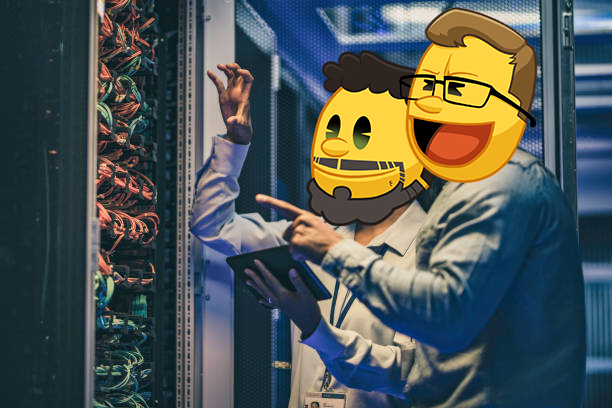 Hello. We've Moved. Thank God.
Hello everyone and, if you're seeing this, welcome to the new home of Last Minute Continue.
For a long time now, LMC has really had to hold back on pushing forward with a number of website projects. This was due to a strange quirk with the hosting – we had unlimited space, and unlimited bandwidth, but there was a hard limit to the number of actual files we could have.
Normally this wouldn't be a problem. But LMC is, let's face it, quite an old site. Sonic Wrecks started in 2004, so next year will make us an 'official' two decades of being around the place. Even with 260,000 files (or something like that) as a limit, 20 years worth of files adds up. Throw in that WordPress themes love to create a bunch of resizes when you upload images, and that number is going upwards rapidly. And when you realise that happens for every video and podcast upload with the individual thumbnail/album art and suddenly we've got problems and concerns! There's 240+ episodes of Radio Redux. If the theme creates 10 additional resizes that's over 2640 in images plus an additional 240 files for the podcast itself. You can see how that number starts shrinking like crazy.
Basically we've had to balance things on an increasingly thinning knife-edge for at least the last two years. We knew we'd have to move eventually, it was a question of buying time until we'd have the ability to buy some *space*.
We've had to put off a whole heap of things. Not being able to fully address TSSZ's post archive and all the images that would entail is one particular annoyance. Caching wasn't possible, so the site was really, REALLY slow and we couldn't do anything about it. Backing things up? Well, asking the old site to do anything too strenuous had it falling over, clasping it's metal chest and screaming it was having a heart attack.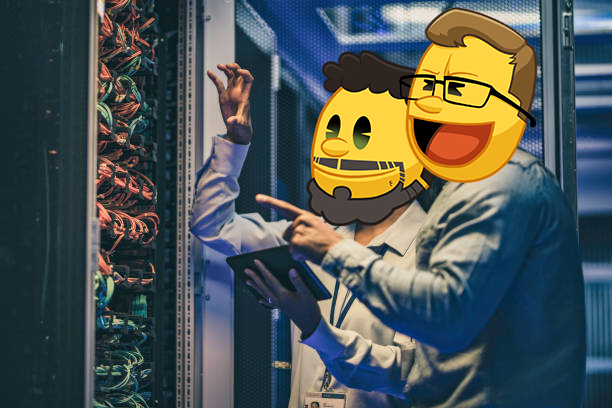 Thankfully we now have our own server space, set up by our good friend GuardEzio. We've got space, caching, it's more optimised and the site runs faster, Not quite as fast as we'd like due to a weird thing with the theme, but much faster than it was. There's still work to do, as not all the settings came over from the old site. But it's opened the door to a bunch of things and most importantly I won't have to worry about changing stuff around for the next 7-8 years with any luck.
There's still a bug with the SSL which is causing some issues on things like the podcast feeds being recognised, meaning those aren't updating at the moment, but we're working on that one.
Podcasts
In celebration, you can find not just the LMC Cast shows from the most recent recording session, which had only been put up in a 'temporary' fashion previously. But all the missing Radio Redux shows of the past month or so, none of which had yet been added to the old LMC.com. Even Guest Control – which has now dropped the Radio Redux from the album name – has two new additions. It may take a few days for Apple, Spotify etc to recognise the update.
Lovers of the podcast archive will be pleased to know that not only am I at work on new additions to the line-up. I've given the Turbo Drive Live podcast archive a serious boost in content as well with 24 episodes, covering the remaining episodes from 2010 and several months of 2011. You can expect more episodes and more shows added over time.
Let's Plays
I've started uploading some of chunkier let's plays from Turbo Drive Live as unedited VODs (minus a few that sessions that needed fixing/recovery) over on the Last Minute Continue: EXTRA YouTube channel.
You've now got as part of the site's let's play archive the COMPLETE playthroughs of the following games:
– The Legend of Zelda: Breath of the Wild – Master Mode (23 Sessions)
– Hyrule Warriors: Age of Calamity (17 Sessions)
– L.A. Noire (17 Sessions)
– Okami (21 Sessions)
– Grand Theft Auto: San Andreas (14 Sessions)
– The Evil Within – Platinum Pursuit (20 Sessions)

That last one of course means that the Platinum Pursuits series has gotten a big tasty update with and you can expect another one in October. (Hint hint). Another series that has been waiting in the wings for an update is Crowd Control, and that's now public. But we've also got another Turbo Drive Live sub-series added to the pile with Fighter Fridays; for these sessions Turbo takes on a variety of beat 'em ups, brawlers and multiplayer cross-combat titles.
This means we've now got (or will have) the following titles in the playlist library:
– Splatoon
– Dead or Alive 5
– Persona 4 Arena Ultimax
– Arcana Hearts 3
– Street Fighter 30th Anniversary
– Burnout Paradise
– BlazBlue: Cross Tag Battle
– Dragon Ball FighterZ
There's also Ultra Street Fighter II. Ehich considering all the variants for SFII I'm just going to collect under 'Street Fighter II'.
Turbo's 'Miku Jukebox' sessions (x4) have been added too:
– Hatsune Miku: Project DIVA F
– Hatsune Miku: Project DIVA F 2nd
– Hatsune Miku: Project DIVA Future Tone
– Hatsune Miku: Project DIVA X
Also…
Behind the scenes I've also taken the opportunity to tweak some things, and prepare for some future updates. Turboween is fully scheduled out for this year. There's a few more TSSZ posts that have made the transition, too. Plus with a new ability to actually do stuff en masse, I've also sorted some prep work for… Well, the remaining THOUSANDS of other posts. I'm even hoping to enlist some proper help on that front now that we don't have to hold back..
So all in all, things are looking much better. They should hopefully be better for you and a hell of a lot less stressful for me. As long as there's not, say, a new Wescin Rocks Records album or something. Then everything will be just fine.