PES – Association Football Podcast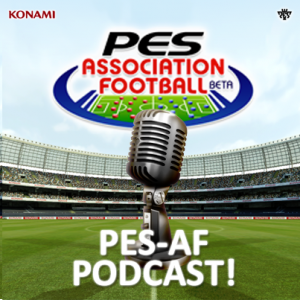 An unusual one for the archive, this one isn't a fan podcast in any way, it's an official one. 
Once upon a time Kevin was the Lead Community Manager on Konami's first attempts at bringing Pro Evolution Soccer to Facebook as a game. As part of that, PES – Association Football (PES-AF) created its own podcast with Kevin and his team answering questions about the development of the game, their thoughts on football, etc.
Unfortunately as Kevin worked for an external agency they had no where to actually host the thing,  so LMC stepped forward and has since its launch been the official home for the podcast and a piece of Pro Evo history.
TURBO DRIVE LIVE
The irrepressible John Finlay is your host on this stalwart of SEGASonic:Radio's live shows.
Join the salty Scotsman as he discusses the latest news, offers his first impressions on all manner of games, and interviews the great and the good of gaming on the internet. 
SONIC BILLBOARD TOP 10
Smooth voiced Sonic Style owner Demx gives the rundown of the hottest Sonic tracks that month as voted by the audience. 
Each month is different and a single vote can and was known for determining which song is the hottest in the "Sonic Nation".