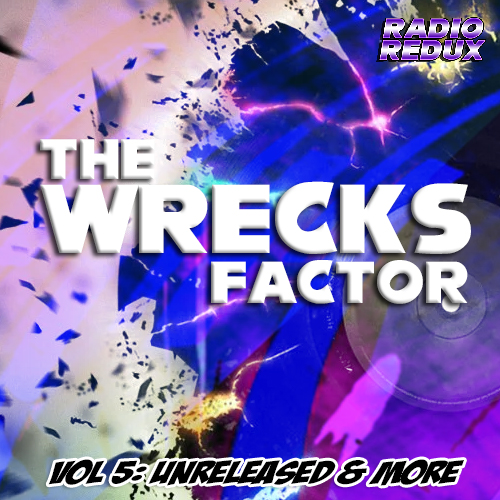 When Radio Redux was young, there was a tendency to end every season with a karaoke competition that pitted Sonic fan against Sonic fan in a battle to see who could sing the best. We called it The Wrecks Factor. 
Featuring a mix of all-comers and 'all-stars' (known names within the community) for a while it became quite the little institution and appeared as a live segment at three Summer of Sonic events between 2009 and 2011. The rules were fairly simple, produce a version of an existing Sonic or SEGA song. The results were judged by a combination of judges and a public poll. In later years bonuses were given for creative 'variations' – other languages, duets, etc. Of course coming last in the all-stars category meant a forfeit, but that's another matter altogether…
Three collections were originally put together for Sonic Wrecks's Shadow Depository. Featuring classic moments such as Vger's song about a demented Miles "Tails" Prower, or Dreadknux turning the theme from NiGHTS into something a bit… dirty.  You can download them again below. Please don't be too judgemental of our past selves.