SXSW 2019: New Team Sonic Racing Gameplay Revealed, Car Customisation Detailed
The first major announcement from the Sonic SXSW panel has appeared. Also, Casino Park was confirmed as a newly revealed course.
This post was originally written by the author for TSSZ News.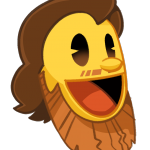 A chao that wears a news reporter hat, Donnie has been a part of LMC since 2012, LMC's main news writer Donnie is also a part of the Uncutting Crew commentary series.