Sonic 25th Party: More Sonic Mania Footage (Green Hill & Studiopolis)
Here's more Sonic Mania gameplay, courtesy of GameSpot.
This post was originally written by the author for TSSZ News.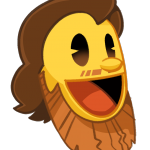 A chao that wears a news reporter hat, Donnie has been a part of LMC since 2012, LMC's main news writer Donnie is also a part of the Uncutting Crew commentary series.