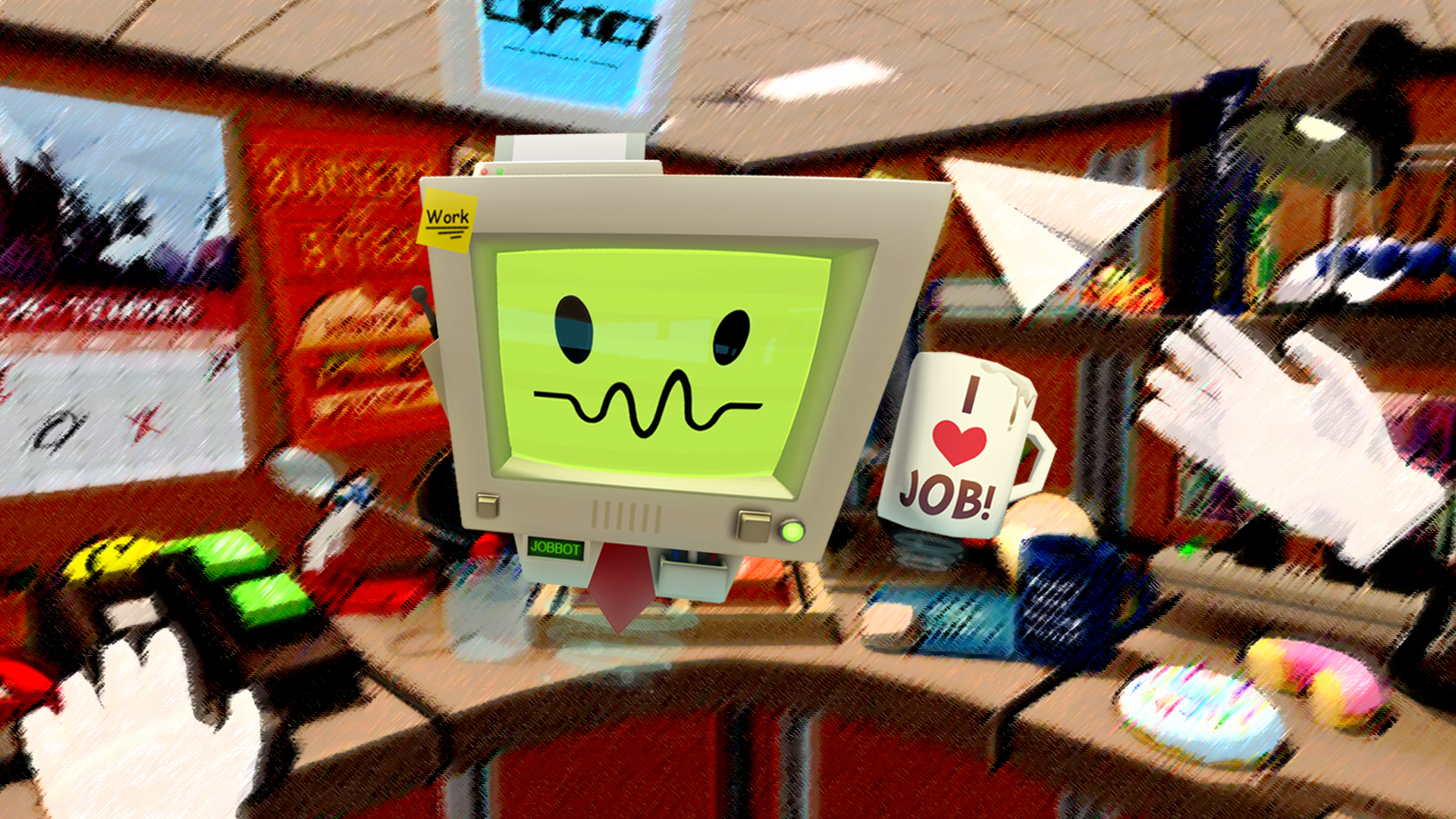 Owlchemy Labs Announces Job Simulator Milestones
When you've a product that connects with people, don't be surprised that it is success. And whilst virtual reality (VR) is still to have its "killer app" – a theme which will no doubt resonate throughout 2017 – that is not to say that it hasn't had any hits so far. Yesterday Texas based game developers Owlchemy Labs offered positive news for the industry with the announcement that Job Simulator, the VR title that they are best known for, has become not only a critical hit but a commercial one too.
The VR-only title, which has the subtitle of "The 2050 Archives" sees players experience a humorously 'accurate' simulation of the past (namely our our present) from within the futuristic, robot operated Job Simulator. Available for HTC Vive, Oculus Touch, and PlayStation VR, Owlchemy confirmed that not only was the title was the best-selling PSVR game in North America for October through to December. It has also surpassed $3,000,000 (USD) in sales.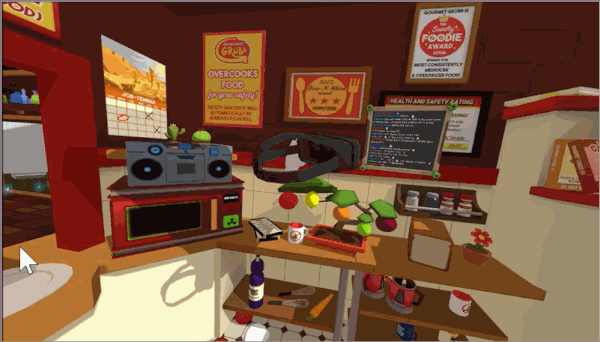 "When we started development of Job Simulator, it was a massive risk to bet it all on a project that could ONLY work in VR, especially with consumer VR hardware product-ization so far off and ambiguous." Commented Alex Schwartz, Owlchemy Labs's CEO. "It's great to finally see the numbers show that even in such an early market, success can already be found. We're incredibly proud of the fact that our game has struck a chord with so many players across the globe, both young and old."
Job Simulator is not the only title to report successes in the VR field of course. Back in September, the creators of HTC Vive title Raw Data reported strong sales. Hitting the $1 million mark in just a month. Whilst EVE developers CCP Games announced at almost the same time, through CEO Hilmar Petursson, that they were due to earn back all they had so far invested in the VR medium by the end of 2016. A total Petursson revealed to be $30 million.
For Job Simulator it has also proved popular outside of the home. A staple of the convention scene it has also been featured on TV multiple times, and proves to be popular with YouTubers doing VR. With top Let's Players such as DanTDM, Jacksepticeye and Markiplier all covering the game with videos totalling millions of views. The grand total of views across YouTube based Job Simulator content is so large it's now passed 250 million views according to the same statement.
"I think a huge part of Job Simulator's success comes from how fun it is to just watch someone play around and be silly in VR." continues Schwartz. "Tons of people have seen their favorite YouTuber play around in the physics sandbox that is our game, and that's great for showing everyone how interactive and magical VR can be."
We will see what 2017 holds for Owlchemy Labs and Job Simulator. Might there be more jobs added to the game? We will keep you up to date on any news.
This post was originally written by the author for VRFocus.