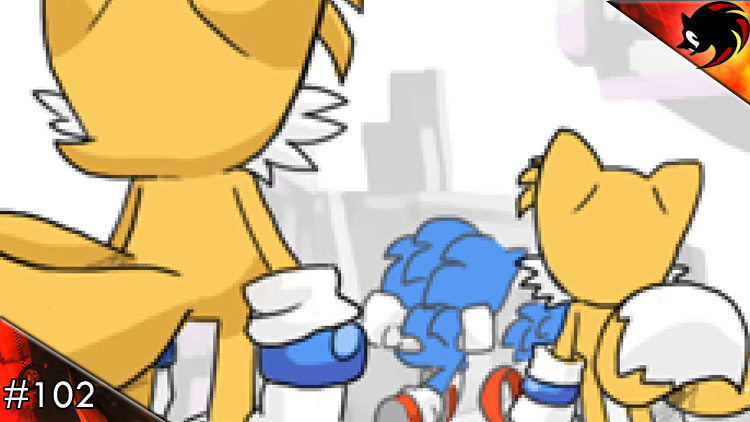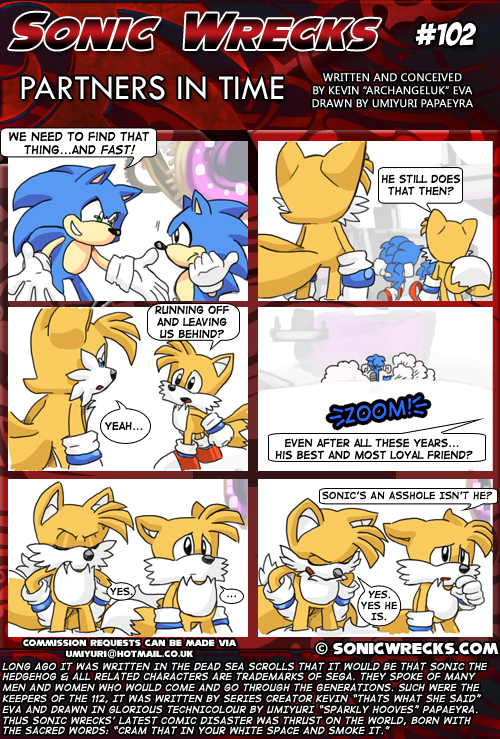 COMIC NOTES
Sonic Wrecks comic #102: "Partners In Time" was completed on January 14th 2012.
It is, chronologically, Umiyuri's (DoubleXXCross's) first drawn comic for Sonic Wrecks.
As such it deals with events from Sonic Generations. Specifically the end of this scene here:
Partners In Time is a rare example of an unintended reference. It was supposed to be a pun on "Partners In Crime", but of course there was of course the Mario & Luigi: Partners In Time game.
Umiyuri's "Sparkly Hooves" aka name is a nod towards My Little Pony.