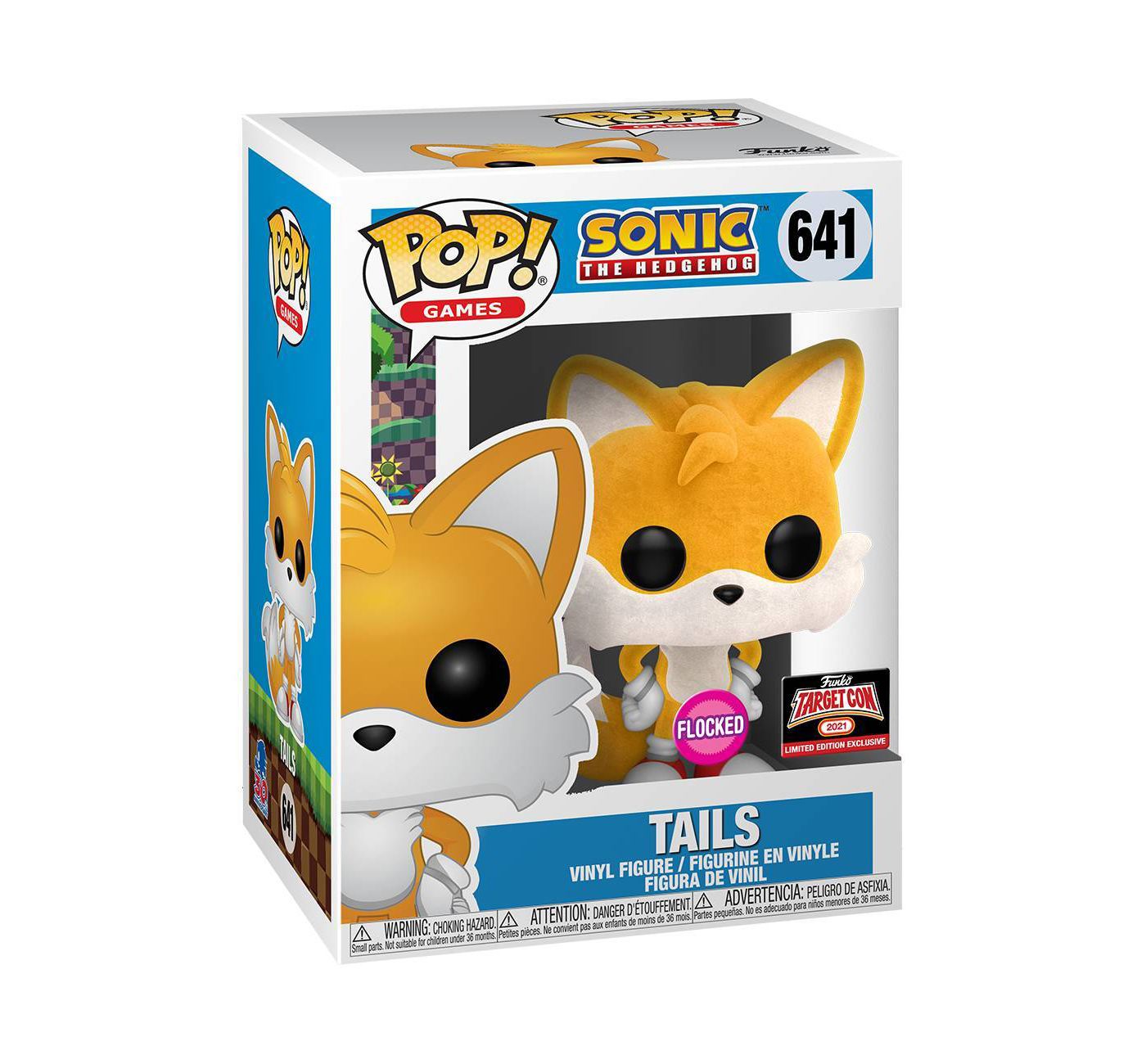 Both Tails and Pikachu Get Target Con 2021 Exclusive Funko POPs
Target Con 2021 takes place on February 26th, but one company has decided to celebrate the occasion a little early. Funko has announced the first half of their Target-exclusive POP figures, with the second half being announced during the event later this month and the first batch happens to features two video game series that are celebrating major anniversaries. Perhaps unsurprisingly all of the revealed figures blew through their initial pre-orders (according to Funko) and are sold out despite being limited to only one per person. However they will still hopefully be available still in stores after February 26th or online via the Target website. While International buyers will have to hope for the usual trickle of goods out of the US to stores or go via eBay.
The first one, tying in with Pokémon's 25th anniversary this year, is a special edition of Pikachu, which for some reason is not even mentioned on Funko's blog entry revealing the figures. This one is not to be confused with the Attack Stance normal Pikachu figure releasing in June. In fact, this Pikachu has been given a metallic silver look and is one of the bigger 10″ POPs, with a price tag of $29.99 reflecting this. Unfortunately, this one is also sold out on Target's website but it may come back into stock at a later date.
The second one is yet another piece of merchandise for Sonic The Hedgehog fans to agonise over collecting. This being part of the slowly increasing line of Funko POP figures tied in with the franchise's 30th anniversary line-up. Tails, who appeared not that long ago in a bizarre two pack of Super Tails and Super Silver exclusively for both Funko Virtual Con 3.0 and Reddit financial trading favourite GameStop appears at Target Con as an exclusive flocked figure. This fuzzy Tails, which is a regular sized POP and also a different sculp to it's Super predecessor, joins both Silver and Sonic as having individual store exclusives. However, despite being 'sold out' on the Funko store page for the event, the Target website is (at the time of writing) still accepting pre-orders. So LMC would recommend collectors get in there fast.
So who is next?
For Sonic fans that brings the 30th anniversary line of POPs to five, currently comprising the regular and flocked versions of the 'figure 8 run' Sonic, a regular Silver the Hedgehog and a Hot Topic-exclusive glow in the dark version. Presumably a regular Tails will be coming along with the next batch of announced figure and Knuckles is also conspicuous by his absence. The red echidna did strangely did not appear in the last run of licenced Funko figures which did feature multiple versions of Shadow The Hedgehog – another current absentee in the 30th anniversary run. Actually you have to go back to the Sonic brand's first appearance back when Funko was just starting out in 2012 for Knuckles' only appearance to date. A rare figure that is now worth hundreds of dollars.