Join Ready At Dawn For Echo Arena's 2017 Halloween Bash
It's the time of year where there's something approaching a sense of dread in the air, an ominous force that looms in the cold darkness and lit only by the flashes of a full moon through dark clouds and tangled claw-like branches. Briefly illuminating the fell denizens of night as they prowl the streets hungry for blood, brains and every so often candy.
As is usual there's always one or two developers, even within virtual reality (VR), that are keen to act on the chill feeling running down their spines to produce some appropriately Halloween themed content. In this instance it's team at Ready At Dawn (a developer name almost in keeping with the season itself) who have put together a seasonal event for Echo Arena: The Halloween Bash.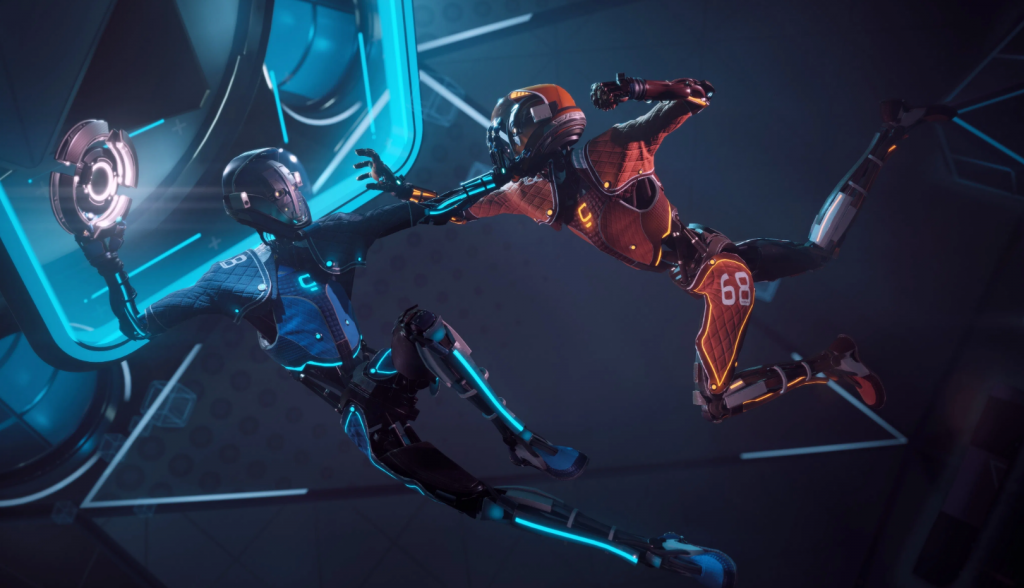 For the rest of the month the ghost is very much in the machine as the in-game lobby is turned over to the forces of darkness. Which helpfully will see you be able to play about with a number of new items, including cosmic items for your avatars so you can create an appropriate outfit for some Halloween fun. At least so long as you compete in one public match in order to unlock them.
The developers also note that November 1st, when all the spook-tacular goings on have to be put away for another year, is also when you are no longer able to add the title to your library for free. So, any Oculus Rift and Touch owners who are yet to do so may find themselves both tricked and without a treat if they fail to act soon.
This post was originally written by the author for VRFocus.