Sprint Vector Rocks Out With New Big Bang Update
Some races never end. They just keep going, and going, and going. And you'll certainly need to employ the energy levels of a rabbit representing a popular battery company that will remain nameless when playing Survios' virtual reality (VR) racer Sprint Vector.
Hot on the heels of a period of announcements that have included Update 1.2 and new map Outer Vegas, as well as the more recent confirmation that Sprint Vector would be a part of the line-up of Oculus and ESL's VR League: Season 2. The development team at Survios have announced their latest update which takes the title to Version 1.3. Following on from the 'Space Race Update' we now have the 'Big Bang Update' which brings in for free to existing Sprint Vector owners the new Cosmic Odyssey map as well as two new playable characters: sentient comet Rockslide and Necho, a cyborg cat queen full of souls from a dead planet.
Because of course she is.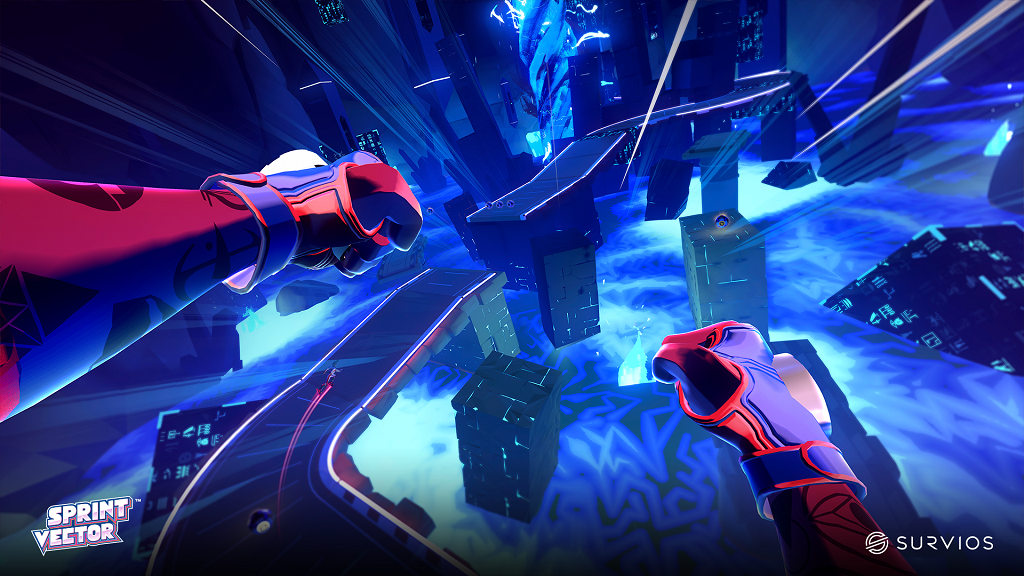 Among the other updates confirmed is a change to the leaderboard layout which will also see existing times wiped. This will make sure "the playing field is once again level".
Patch notes for Update 1.3 (which should be now live), as well as a trailer for the changes, are below:
New Map: Cosmic Odyssey – Players can now access the new map "Cosmic Odyssey" on both single player and multiplayer races.
Additional Playable Characters – Players can now choose two additional playable characters, "Necho" and "Rockslide."
Leaderboard Update – In-game leaderboards have been reconfigured into three new race-only leaderboards: Single-Player, Multiplayer, and Pure. The Pure leaderboard ranks players' on both single- and multiplayer races when racing in Competitive Mode with AI Racers and Power-Ups turned off.
Improved Stability – This patch includes several improvements to server and client stability and optimisations for performance to improve player experience.
AI Pathing and Behavior – This patch includes several improvements to AI performance and behaviour throughout the game.
Improved Collision – This patch includes several improvements to collision volumes and path smoothing throughout the game.
Improved Gripstream Performance – Players are now less likely to experience inconsistent positional data or 180-degree flipping when using gripstreams in multiplayer matches.
General Graphical Performance Improvements – This patch contains several assorted adjustments to streaming volumes and distances to improve graphical performance.
Oculus Slingshot Glitch – This patch fixes the "slingshot" movement exploit caused by the Oculus menu button.
This article was originally written by the author for VRFocus.