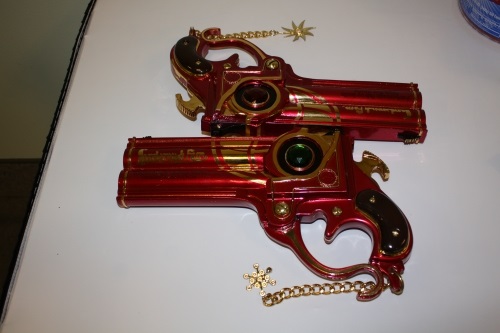 Watch An Intimate Display Of Bayonetta's Moves
She's a modern day witch, she taunts her enemies to try to touch her and she has guns attached to her feet; Bayonetta is certainly making a name for herself in the gaming world as a serious contender for most badass female ever. If you want more convincing or just want to see exactly what tricks the Bullet Witch has up her sleeve, or her trouser leg, watch the trailer here.
The trailer is taken from the games loading screen which allows you to test out Bayonetta's moves in-between scenes. Especially impressive is the fact that not only can she hold four guns at the game time but she can do the same with four rocket launchers. I'm sure the fact that some special moves make Bayonetta's close vanish a little has been notced but alas, that's the drawback when your hair is simultaneously the source of your skin-tight bodysuit and special move power; it can't be everywhere at once.
Also, take some time to look up the Bayo-Blog on the Platinum Games website. This week the blog shows off their E3 in pictures. Especially impressive is the real life Bayonetta model (pictures of whom have already been uploaded to TSSZ) and the replica of Bayonetta's guns, Scarborough Fair.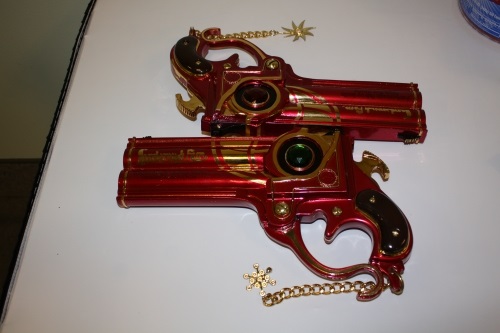 Bayonetta will be released later this year for 360 and PS3
Post originally written by the author for TSSZ News.