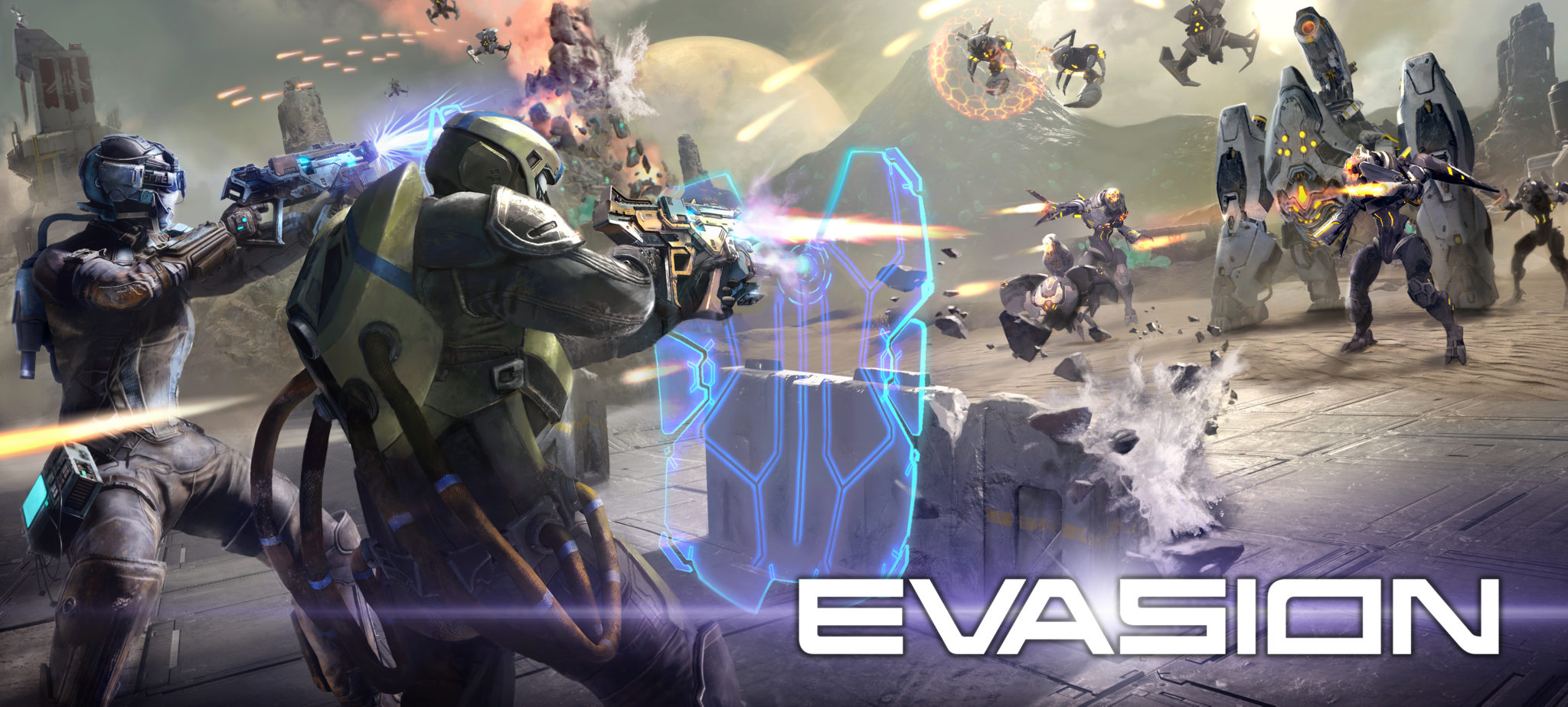 There's No Avoiding The Action In These Evasion GIFs
Last week we brought you news relating to how developers Archiact are bringing virtual reality (VR) first person shooter (FPS) Evasion to PlayStation VR as well as the PlayStation AIM Controller. Joining the already confirmed PC version supporting the Oculus Rift and HTC Vive in a Fall 2018 release date.
Built in Unreal Engine 4, Evasion is a title that has certainly impressed in its early showings, Peter Graham describing it in his Evasion preview from this year's Game Developers Conference (GDC) as "fast and fluid – very much like Halo – with a range of aerial and ground based enemies to deal with. Gun accuracy was spot on so that distance shots didn't feel like a roll of the dice. And it was nice to see some destructible scenery, with enemies hiding behind concrete blocks that could be chipped away at."
The main campaign in Evasion takes place on a moon orbiting the homeworld of alien race the Optera, one rich in a mineral called chloragen. Cholragen is used by humans use to power their ships and colonies. When humans first established a mining operation on that moon, there were some initial skirmishes with the Optera, but a peace accord was struck. Now the Optera have launched a full-scale invasion.
The PlayStation VR announcement brought with it a lot of media – no single screenshot and a logo for this developer! There was a new trailer, screenshots, and also GIFs to all unpack and it's taken a little while to do so. Today we bring you all the GIFs from that announcement pack, which gives you an idea of everything that's going on in the video game.
This article was originally written by the author for VRFocus.