Star Trek: Bridge Crew Sets Course For The Next Generation On PlayStation VR
All good things must come to an end, but thankfully for fans of Ubisoft's Star Trek: Bridge Crew it was announced earlier this month that the title would be leaving Kirk behind for its latest instalment and will instead settle in to the 24th century and another USS Enterprise, the Starfleet's Galaxy-class flagship, registration NCC 1701-D. The period of Picard, Riker, Data, Worf, La Forge, Troi and the two Crushers, Beverley and Wesley.
Shut up, Wesley.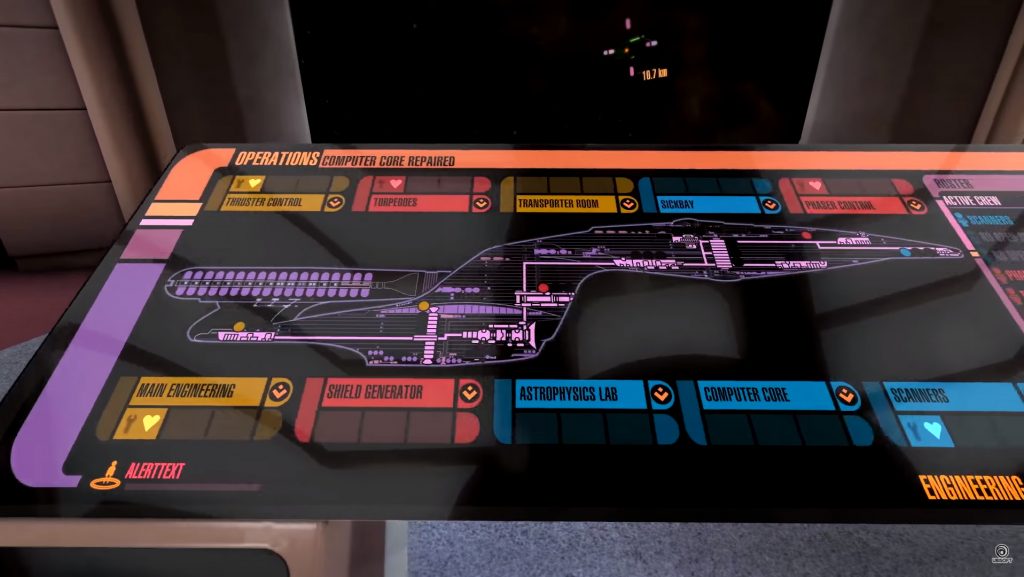 The video game, developed by Ubisoft studio Red Storm Entertainment will is getting its Star Trek: The Next Generation themed DLC today for PlayStation 4 and PlayStation VR. In comparison PC owners have a somewhat longer wait. Owners of HTC Vive, Oculus Rift and Windows Mixed Reality headsets will be able to step onto the bridge of the Enterprise D on the 24th of July 2018. The expansion will be playable cross-platform and will cost £11.99 (GBP).
In the new content would-be members of Federation will need to put their combat skills to the test. Going up against not just the deviousness of long-term adversaries the Romulan Star Empire, contending with their cloaked 'warbirds'. Officers will also need to prove resistance is far from futile by standing up against the machinations of the Borg.
Ongoing Voyages gets two new modes: Patrol and Resistance. While a new command role is also added to gameplay, that of the Operations officer. Their task will be assigning NPC throughout the ship, as well as having control over functions such as precision targeting and shield modulation – which we would imagine would be pretty critical when dealing with the adaptive nature of the Borg.
Will you and your friends be able to become a credit to Starfleet, or will you be too busy trying to drink your tea (Earl Grey. Hot.)? You can see the launch trailer below. VRFocus will bring you more news on the virtual reality developments at Ubisoft soon.
This article was originally written by the author for VRFocus.