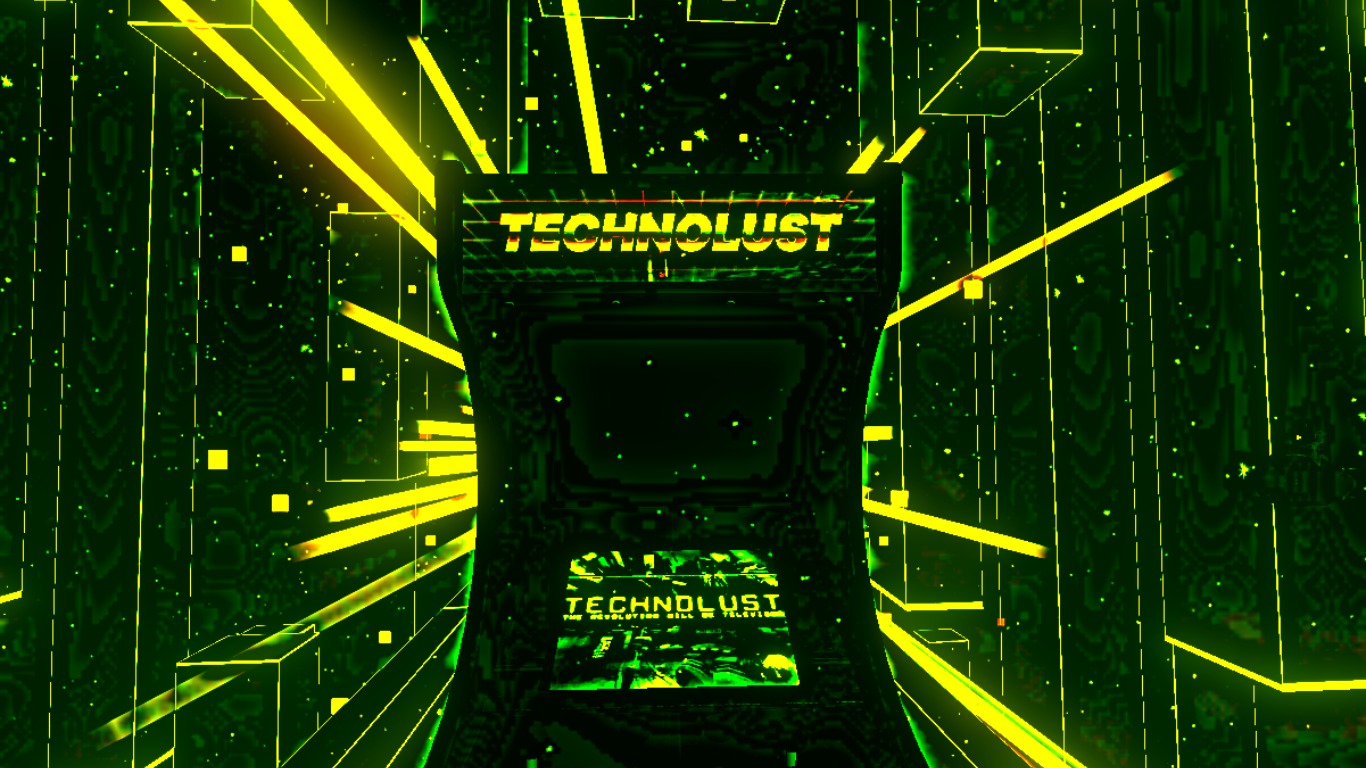 TECHNOLUST Dev Reveals TECHNOLUST Scanlines For HTC Vive And PS4
Developer Blair Renaud revealed early this morning via Twitter that a new virtual reality (VR) game project called TECHNOLUST Scanlines is in production by IRIS VR.
Details are few at present, however the teaser image clearly shows that the game will support the Valve backed HTC Vive head-mounted display (HMD) and the PlayStation 4 which would suggest potential support for Project Morpheus. This is highly likely as IRIS VR have previously remarked that the series will be coming to Sony Computer Entertainment (SCE)'s VR system. Also somewhat notable in its absence is support for the Oculus Rift which TECHNOLUST supported.

TECHNOLUST, considered by the studio to be its flagship product, was announced in 2014 following a highly successful Kickstarter campaign and its success spinning the title out into a series. IRIS VR subsequently announced a Gear VR title, TECHNOLUST: Thought Crimes, in April this year. Set in the near future following the onset of a corporate-backed takeover of governments and the lives of the public, the original TECHNOLUST is a first-person game designed specifically for VR, currently utilising the Oculus Rift DK2 headset. Players step into a futuristic city with cyberpunk nods to the likes of Blade Runner and Robocop, players join the resistance against the corporate dictators.
What we also know from the information so far is that TECHNOLUST Scanlines is an entirely new title in the series and not a port, Renaud confirming this when answering a question in a subsequent tweet. He also confirmed at the same time this particular game 'requires tracked controllers'.
This post was originally written by the author for VRFocus.