Carbon Studio Conjures Up The Wizards Release Date, Mixed Reality Trailer
Virtual reality (VR) can certainly be described as magical, capable of bringing both fact and fiction to life in new and previously unexplored ways. It can also be magical in a more literal sense, with high fantasy turned into the possible such as is the case with Carbon Studio's VR action-adventure title The Wizards.
It's a game that we've been following for quite some time, ever since it was unveiled just over a year ago. Since that time, it has journeyed to Steam Early Access, had a Closed Beta and an array of updates, including new gameplay modes such as The Arena, the addition of free motion and free teleportation alongside the initial movement method of node teleportation, and more. According to Carbon Studio the work done during this time period has "more than doubled" the length of the title.
Now however that chapter of The Wizards story is coming to an end with the developers revealing that the title will be finally leaving Early Access on March 8th 2018. Arriving on both Steam and the Oculus Store at a price of $20 (USD).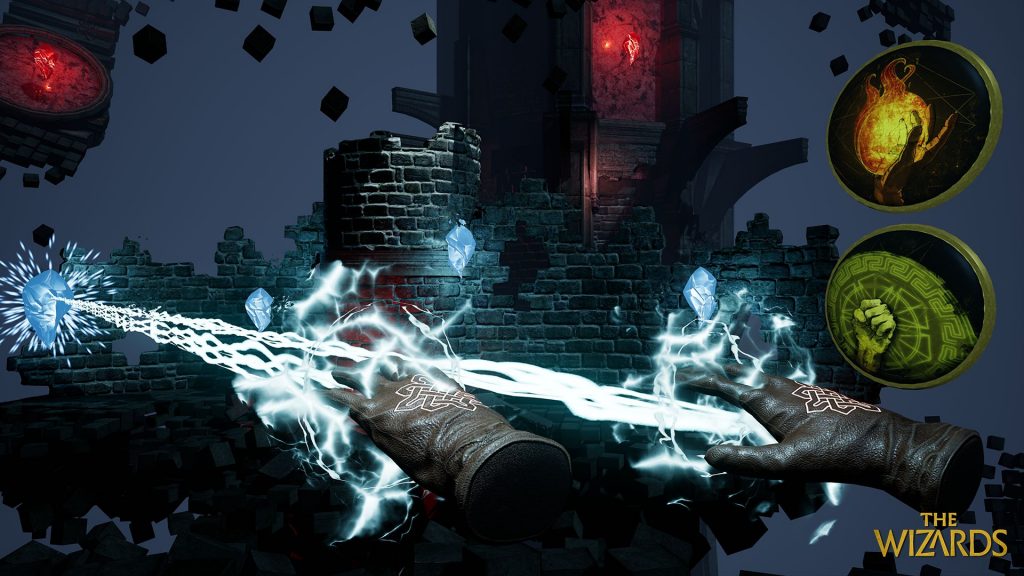 The release of the spell casting title, in which users use hand gestures in order to bring forth their magics, will see new updates for existing players including three new chapters to the existing story and an array of upgrades to all the spells in the game. Revealing more advanced versions for people to conjure up. Would-be wizards will need them, as one story chapter will see you take on a ferocious dragon.
To underscore the announcement, Carbon Studio has released a new mixed reality (MR) trailer to YouTube, created in partnership with LIV. It was LIV who were responsible for a plugin to VR video games made in both Unreal Engine and Unity to allow MR.
"We had a blast helping Carbon Studio get set up with Mixed Reality for The Wizards, and showing off some of our camera and avatar technology." Commented LIV's co-founder AJ Shewki in a statement. "We are excited to see this team take spellcasting in VR to the next level."
Support on Steam exists for the HTC Vive, Oculus Rift (which obviously appears via the Oculus Store as well) and the Windows Mixed Reality line of headsets. The title is due to appear on Playstation VR later this year and VRFocus will bring you more news on this at a later date. You can see the MR trailer below.
This story was originally written by the author for VRFocus.