Construct, Create, Compose, In PlayStation VR Music Experience Track Lab
You'd be hard pressed to find a busier Wednesday for virtual reality (VR) news in recent memory. Not only is there all the goings on in San Jose at the GPU Technology Conference hosted by NVIDIA, but Oculus are busy celebrating the second anniversary of the Oculus Rift. Add to that an avalanche of news and announcements that have tumbled out of Sony Interactive Entertainment (SIE) – such as new titles and a price drop on PlayStation VR bundle packs – and it's difficult to quite know just where to start first.
One such announcement from SIE comes with a reveal on the PlayStation Blog of a brand-new video game for their VR headset, one which is not a first-person shooter or a platformer, but rather a title that involves the creation of music.
Developed by Little Chicken Game Company, Track Lab allows you to create original music through designing various tracks on a grid, taking a respected sound, placing it in front of a pulsing light beam which then generates the sound, these can be chained, looped and have other affects added that alters the wave's path whilst other tools that alter the environment can also be manipulated to change the way pulses operate. You aren't so much composing music as you are composing it through constructing it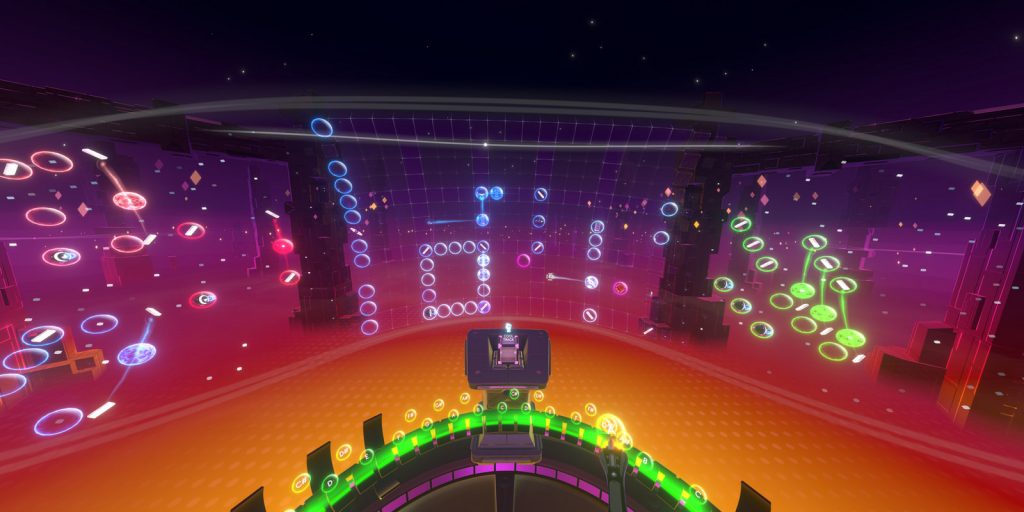 Thomas Sala, Creative Director on the project, explains it in the blog: " String along some blocks, and you've got the first outline of a beat. Then use what we call prisms to divert, split and reflect the light beam to create loops and ever more complex musical constructs. If this sounds a bit strange, you're right. Track Lab is truly something unique and new."
"That said we don't drop players in without any guidance. We have two modes in Track Lab, creation mode where you're free to go at it, and an 'evolver' mode that lets you learn how to create awesome music patterns through puzzles and challenges. On top of that you can mix your creations and add live effects to create amazing performances. We've intentionally tried to stay as far away as possible from normal musical instruments or the technology for creating electronic music."
You can check out Track Lab through its announcement trailer.
This story was originally written by the author for VRFocus.