The Dungeon Gets More Dangerous With VR Dungeon Knight's Trap Update
There's never such a thing as a clean and well lit dungeon is there? It's always, dark, dirty and crawling with all manner of foul creatures. Like skeletons, goblins, trolls, demons and other assorted unpleasantness. Whenever such a dungeon is found it only makes sense to send a plucky adventurer off into it, and if you can find one who is destined to deal with such situations, well, the better for all.
VR Dungeon Knight, is (unsurprisingly) a dungeon crawler for virtual reality (VR), made by Wolfdog Interactive – best known for creating Skyworld – in partnership with Blackjard Softworks. In the title you take on the eponymous roles of the Dungeon Knight, a warrior who once upon a time was the defender of the world from everything evil. Having slain all that stood before them, they ushered in an era of peace… But peace never lasts forever, for as the story of the Dungeon Knight has become legend so to has a new force, a Necromancer, risen to lay claim to the world and the legacy of that which came before.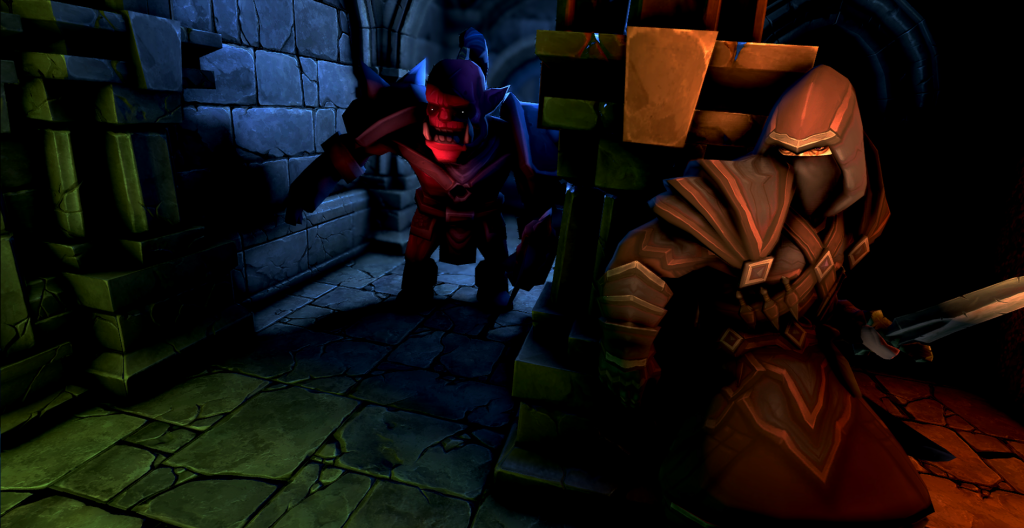 Choosing one of six classes you're able to make your way down into the depths as the new Dungeon Knight, dealing with any trouble along the way way in the manner best fitting your class. Be that annihilating them with your magical abilities, putting them to the sword or filling them full of arrows.
The title is currently in Early Access on Steam, with support for both Oculus Rift and HTC Vive. However, following a recent trailer (which can be seen below) the team has just announced a new update, taking VR Dungeon Knight up to version 0.8.1. 'The Trap Update' includes more than just the inclusion of new hidden traps to vex would-be adventurers, but a rework of the title's graphics, drop-in co-op action and more.
Patch notes are below:
All of the dungeons are now filled with hidden traps, like the fireball, spike and stalker trap.
A servant of the necromancer appeared! Armed with a large range of spell and accompanied by an army of evil minions, making your dungeon run a lot harder.
The graphics are reworked and old effects are replaced with new and more performance friendly features.
Enhanced combat with the new weapon interaction system, hitbox rework, new blocking mechanics and improved weapon strike mechanics.
Smoother multiplayer experience with the new drop-in co-op system.
Additionally Wolfdog Interactive have confirmed they'll be hosting a Twitch livestream on April 5th at 8 PM CEST where they'll be taking questions about the title and giving some insight into future updates.
This post was originally written by the author for VRFocus.