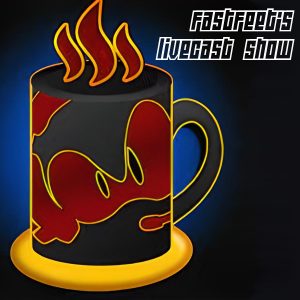 One of the oldest LiVECAST shows from the early days of SEGASonic:Radio, the limited run show was more an occasional item than one with a regular schedule.
Featuring FastFeet of FastFeet Media (later SEGA Media), this early show from the Summer of Sonic stalwart would in time be refined into the better known FastFeet Media Podcast and Fastfeet's FoneMix.
MOCK THE GEEK
Take one highly successful satirical panel show from the UK, rip the format off shamelessly and quickly sellotape some video game posters over it.  
No one said Mock The Geek was subtle; least of all host FastFeet and regulars Kevin, JJ, Roareye and Vger.
RADIO REDUX
One show that Sonic Billboard often crossed over with was our own flagship podcast, Radio Redux. 
It's been going for over 15 years, so why not check out the latest chat and music all related to video games.