"The Splatter House Rules" (TDL #200)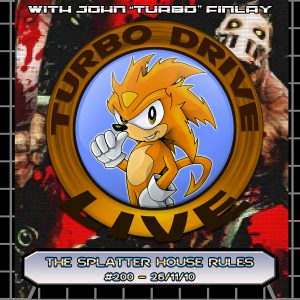 Ah, SEGASonic: Radio… "the only place you'll ever get" Turbo Drive Live apparently. Hmm.
Turbo's sad he can't go to Bird Con, but he's going to get over it thanks to a heady mix of news, music and large dollops of confusion at life, the universe and everything. There's also the matter of a first impression on a reboot of horror classic Splatterhouse – and Turbo just can't understand why seemingly no one has reviewed it!
Podcast: Play in new window | Download