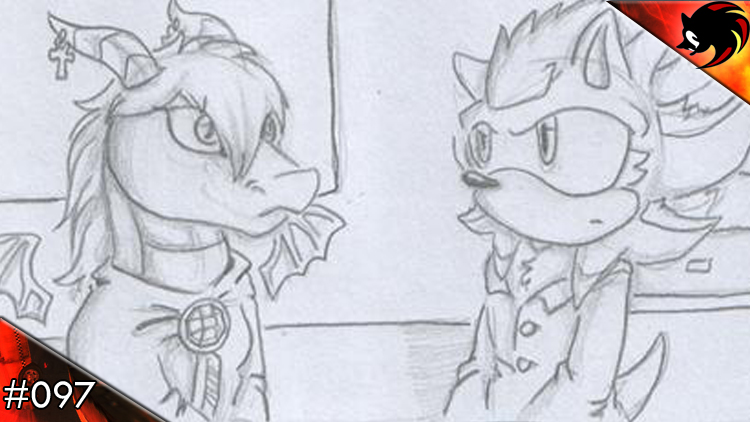 #097 – Coasting It: Insane In Nemain-brane

COMIC NOTES
'Coasting It: Insane In Nemain-brane' was completed on November 27th 2010.
The comic marks a departure from the sprite comics SW is normally known for and instead is a hand drawn direct follow on to one of the Emerald Coast comics.
It also marks the first comic AAUK hasn't written or created beyond the framework.
As such the artists are Nemain (for the actual DtN frames) and Ram The Dragon.
The title is a pun on Emerald Coast and the Cypress Hill Song "Insane In The Membrane"
Silver is again doing various tasks based upon his rather shouty lines in Sonic 2006. An ornithologist is a bird watcher incidentally if you don't know. The song is also referenced in the disclaimer with the line "Who you tryin to get crazy with ese?" which is a lyric from the song.
If you didn't get that Blake and Ram are an item yet… well, they are.
The reference to "war fairies" is a nod to the origins of the name 'Nemain'.
Both artists nicknames in the disclaimer relate to their respective partners at the time. "Hill" being Blake's surname and "Tuff" being T-Bird's.