Worlds Unite Prelude Available On Free Comic Book Day 2015
Next year's Free Comic Book Day will have more significance than usual. Why? Because the prelude to the Worlds Unite Archie Comics crossover will be available.
Don't know what Free Comic Book Day is? Super Hero Hype explains:
The Free Comic Book Day Selection Committee has revealed the 50 free comic books that will be available during the comic book industry's most anticipated annual event, Free Comic Book Day, taking place Saturday, May 2, 2015 at participating comic book shops worldwide.

The 2015 event marks the 14th year Free Comic Book Day will be celebrated by new and devoted comic book, gaming, and pop-culture fans of all ages. Comic book store retailers on the FCBD Selection Committee chose these 50 titles to provide fans with a wide range of stories to choose from. The line-up includes: Marvel's Secret Wars, Fight Club written by Chuck Palahniuk, Transformers, Doctor Who, SpongeBob Squarepants, Teenage Mutant Ninja Turtles, The Tick, Street Fighter, Sonic the Hedgehog, Rabbids, and more.
Covers for the prelude have been given and can be seen below.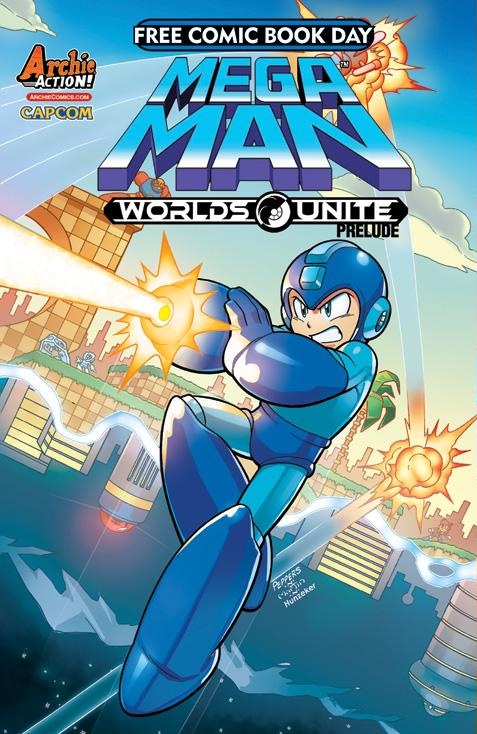 This post was originally written by the author for TSSZ News, images were replaced and expanded by LMC in 2020.