VR Zone Expansion Continues For BANDAI NAMCO
One item increasingly up for debate in recent months has been the proliferation and practicality of the virtual reality (VR) arcade. There's plenty of things happening in the industry and lots of experiences being made, as any regular reader of our feature series The Virtual Arena will be well aware. There are VR arcades and 'Digital Out-of-Home Entertainment' (DOE) venues appearing with great frequency all over the world. Some are singular warehouse-style experiences as personified by company's such as The VOID, reported on just yesterday in regard to the expansion of their own number of locations as it seeks to bring Star Wars: Secrets Of The Empire to a wider audience.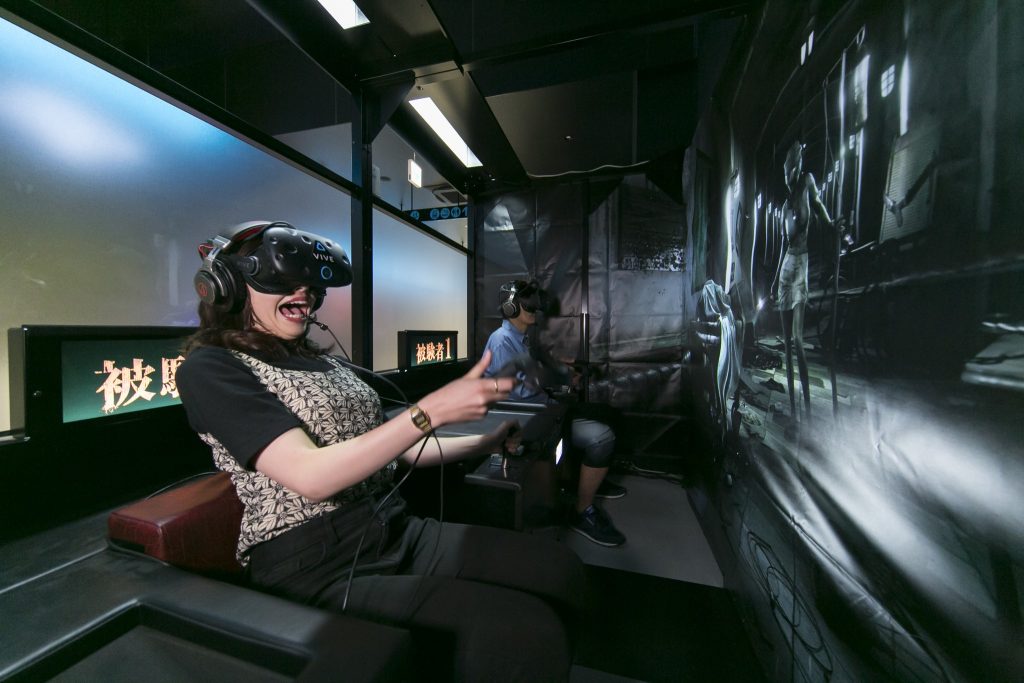 One of the earliest spaces to gain a degree of buzz in and outside of the immersive technology industry was VR ZONE and the Project i Can initiative, an event space with a number of VR attractions in double figures for people to enjoy. The arcade, housed in Shinjuku, Japan quickly became a must visit destination for any VR fan heading over to the country. As you'd be able to take on experiences based on pop culture anime properties such as Dragon Ball via Dragon Ball VR: Master the Kamehameha, Neon Genesis Evangelion via Evangelion VR: The Soul Seat and Gundam Wing via Gundam VR: Daiba Assault. It is also at VR ZONE Shinjuku that people can try out Mario Kart Arcade GP VR title, BANDAI NAMCO's adaption of the iconic kart racer for the HTC Vive. (The developer having been responsible for other arcade adaptions of Nintendo's title down the years.)
Still, heading all the way over to Japan to experience any of these is a pretty expensive venture, as appealing as bopping your mate on the head with a green shell in VR is. Thankfully at the end of last year BANDAI NAMCO began the process of expansion and bringing "mini spin-offs" of the venue to other cities around the world, the first being at the Hollywood Bowl in the O2 Arena, London. T
Sadly, Mario Kart was not one of the experiences brought over, instead visitors can experiences VR through two experiences: Hospital Escape Terror also known by the longer title of Horror Real Experience Room Escape Ward Ω, and anime mech experiences Argyle Shift (aka "Interactive Cinematic VR Attraction Argyle Shift").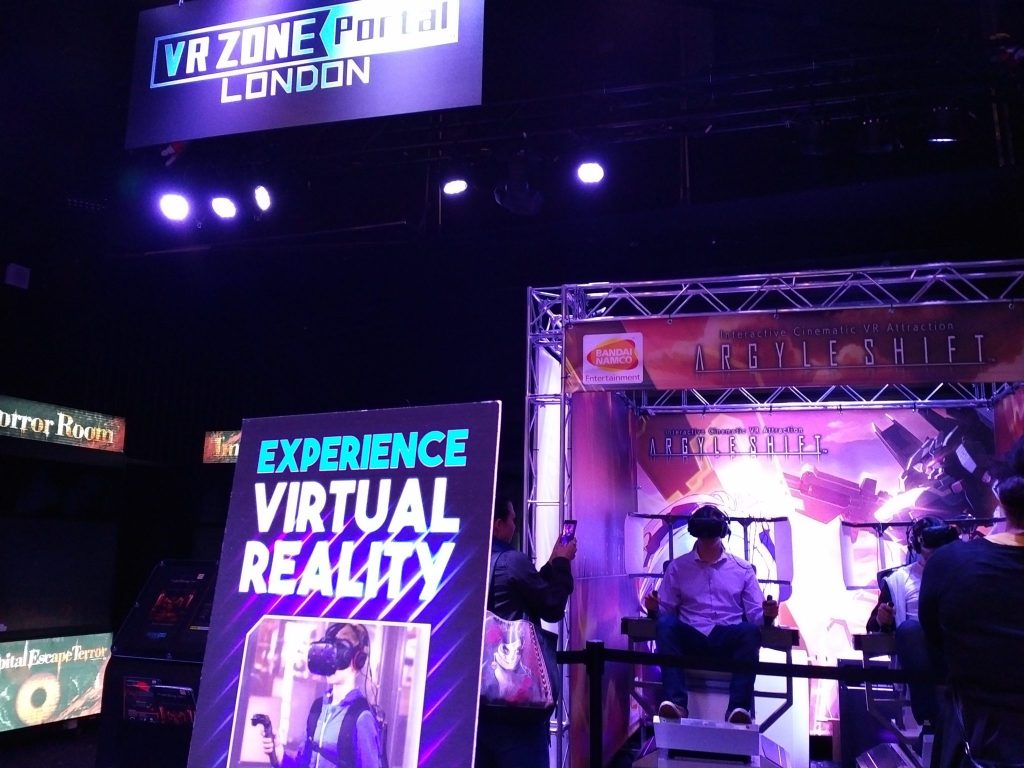 Both of these experiences are also available at a second UK-based VR ZONE Portal venue which has now been opened, this time outside of the capital in Tunbridge Wells – also at its Hollywood Bowl centre. BANDAI NAMCO is, however, not looking to stop there. Confirming in a recent press release that there are "plans for further Zones to be rolled out across the UK this year". Whilst no other locations are named, it is possible the next VR ZONE Portal will also be at one of the numerous Hollywood Bowls throughout England if so that would include venues such as Portsmouth in the south of the country and major cities like Birmingham and Manchester in the centre of the country, up to Stockton in the North East.
Also, if you're not keen on the idea of Hospital Escape Terror or Argyle Shift, the company has confirmed that other experiences are in the offing, presumably from the selection currently available in the Shinjuku arcade. "We will see the VR Zone Portal grow with exciting new IP experiences that allow thrill-seekers to transport themselves to new worlds and experience things they never before believed possible."
We will of course keep you up to date with news of VR ZONE Portal's expansion in the UK and beyond.
This article was originally written by the author for VRFocus.