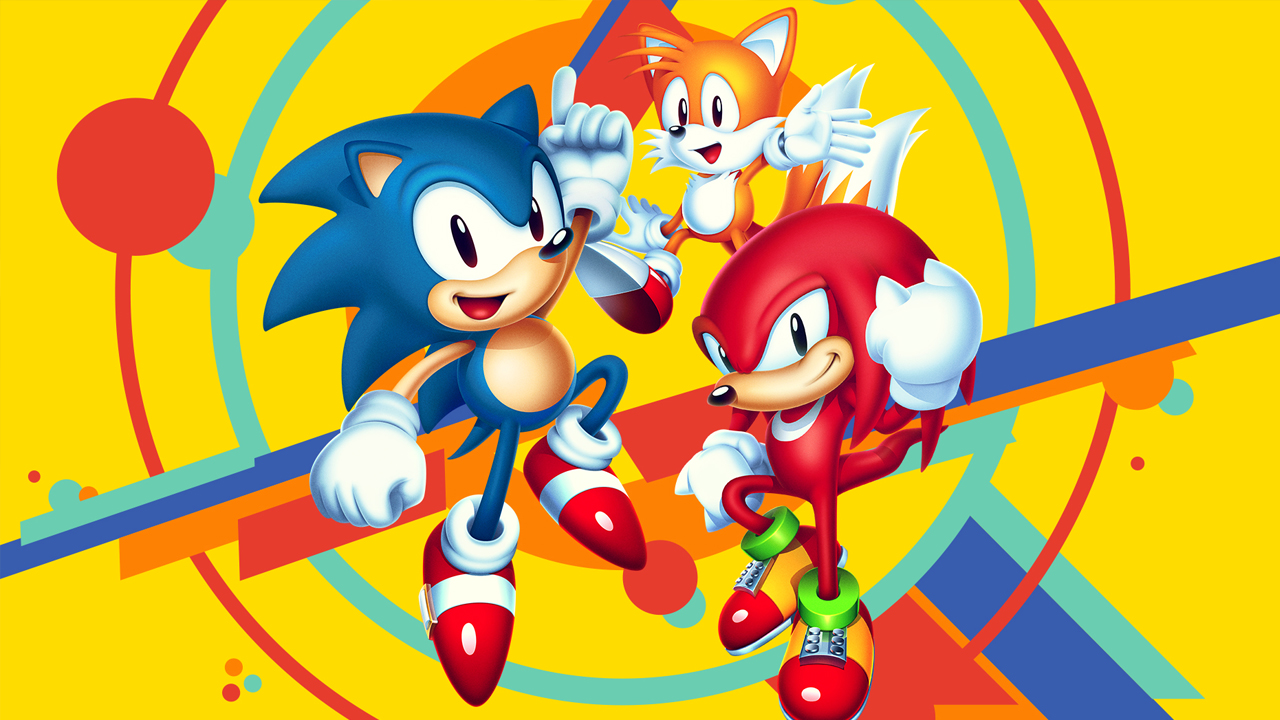 Twinfinite Interviewed SEGA Product Manager Jim Dyer
Jim Dyer, SEGA Product Manager, recently took part in an interview with Twinfinite. We recommend reading the full interview here, as a lot was asked, but below is a list of anything major:
The vision for Sonic Mania, according to Jim, was related to the Sonic ROM hacking community. Christian "Taxman" Whitehead and Simon "Stealth" Thomley are huge Sonic fans that "used to make their own modded ROM versions of the original Sonic games". Jim said that "we saw that the Sonic community went absolutely nuts for these games. They were hailed as some of the best re-imagined works of the original-style Sonic games, so Mania is a new initiative from the Sonic team to build on that success". SEGA is taking advantage of the popularity of Sonic ROM hacking.
Jim is blunt. "Sonic is adored by our fans and we want to make a game that is by fans for fans, and is exactly what they want". Which is what Mania seeks to be.
Sonic Team has next to no input on Mania. "They just provide the assets and give them the creative freedom to do want".
"At the end of the day, SEGA is a business and there is a strategy behind everything". However, Jim explains that the strategy isn't the same as it used to be. "Our model has changed drastically over the past decade. We went from a [Japanese] franchise into evolving into a PC, RTS powerhouse. This was great for our business model, but our fans who love our original titles are still there and we need to speak to that audience.".
Sonic Forces is meant to be a game for everyone. Mania is a game meant for fans. Jim says Forces will be brought out "soon after" Mania.
"Sonic Forces is its own initiative. It is a broader game, a different sort of Sonic than what we've done before. It is about reinvigorating Sonic. I won't say Forces is about making Sonic relevant again because I don't think that is quite the right term, but we understand we have a flagship IP, this brand powerhouse that SEGA wants to get back to what it should be."
Jim admits that Sonic has had a tough time evolving over the years. "Sonic is a franchise that we've tried to evolve but it hasn't necessarily worked – I can openly say that. Generations and Colors were huge successes within the modern Sonic world, but it is about taking modern Sonic and making it something more."
Sonic Mania is not an effort to capitalize on indie gaming, especially ones with pixel art. "Sonic Mania is not a conscious decision to cash-in on that market. At its heart, this is an indie developed game that SEGA is facilitating. It is more about the capabilities of the indie games, their vision and the game they want to make and the game they want to know the community want made. Of course, SEGA recognizes that the ROM versions of the games that they made did so well, including the successful Sonic CD port to mobile. There is no doubt in my mind that people want to pick up Sonic, not just for nostalgia but because they are into that theme, but the initiative is about the fans, that is the goal; to let them know we are listening".
Jim also took a moment to talk about Mania's levels and, you guessed it, the re-imagining of them. "There will certainly be other re-imagined versions of levels that we've seen in previous Sonic games. There will also be levels you haven't seen before or have been altered so much that they are almost completely unrecognizable. We gave the team access to levels that didn't make it into other Sonic games and they have been redesigned and re-engineered to work for Sonic Mania".
Tee Lopez was mentioned. Jim says "SEGA provided all the soundtracks from 1,2, and 3 and have given him free rein to re-imagine them in any way he sees fit". What's interesting is Sonic 3 is mentioned. Did SEGA sort out Sonic 3's soundtrack copyright problems?
A physical release of Mania was brought up at the end. Jim says "we would love to do one". "We want the community to know that we are listening, and at SXSW they suggested a lot of interest in us following through with a physical release. But we're also aware that audience approves of anything Sonic related, so while we are listening and it is something we'd like to do, at this stage we are going to see how it goes."
This post was originally written by the author for TSSZ News.