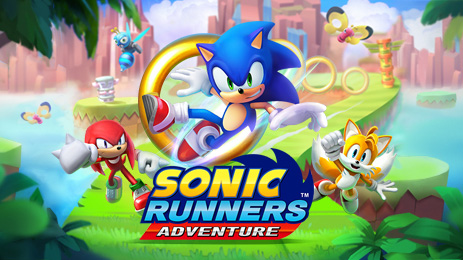 RUMOUR: An Android Mobile Game Called "Sonic Runners Adventure" Coming Soon?
It's very rare that a rumor seems credible to the point where an article is written, but here we are.
"RUMORS: #SEGA and GameLoft are preparing a new game called #Sonic Adventure Runners. Waiting for official acknowledgement" is what the tweet says, who originally broke the news on Twitter. Their source goes to this thread, which contains more information. If this rumor is true, a new mobile game called "Sonic Runners Adventure" or "Sonic Adventure Runners" is on the horizon, and official acknowledgement may be coming soon. The game is being developed by SEGA and GameLoft, who made the mobile ports of Sonic & SEGA All-Stars Racing and Sonic Unleashed, along with the 2010 HD remake of Earthwork Jim. The game is a "runner" genre game, which may run on Java ME. The RLS date is listed as "soon". It is being developed for Android. There was even some images found. We won't include those, just in case there are legal problems, but the banners indicate a large presence of Modern Sonic.
This whole thing may have origins from this thread, where the discussion started. Originally, there was rumored info on a GameLoft mobile game called "Sonic Boom" from 3 years ago. Is this related? No way of knowing for sure right now, but people in the thread are speculating that a name change may have happened. Was this originally supposed to be a Sonic Boom mobile game that changed to a main series one? Many questions are unanswered, but first things first: the game itself. Nothing from SEGA about this, so obviously it's a rumor. However, there's nothing that raises suspicion about this at all. It's…something. We don't know for sure yet that this game is real, but if so, things could get interesting soon. Stay tuned.
This post was originally written by the author for TSSZ News.