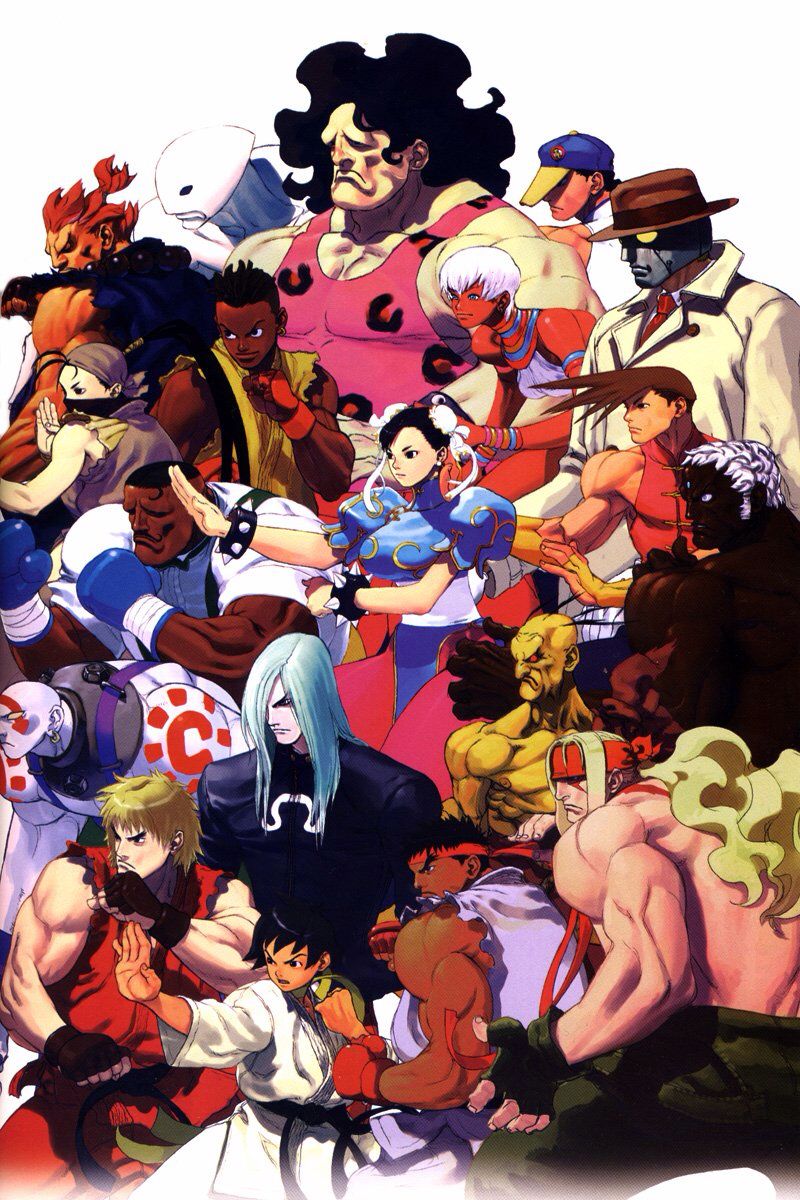 TSSZ @ Eurogamer Expo: Street Fighter IV
Rather than dangle the carrot from a stick in front of readers I'll get right on to writing about the best game first. Street Fighter IV was easily game of the Eurogamer Expo by a country mile.
Capcom took up an entire corner of the expo and Street Fighter IV drew in the biggest crowds throughout the day. As well as the 360 version being playable with some very nifty arcade stick style controllers Capcom brought a number of Street Fighter IV arcade cabinets to the show as well.
It's time to believe the hype, the game looks amazing in motion, better than anyone thought possible. The characters themselves look the best that they've ever looked with more detail and personality than ever before. The slightly toon style shading leaves them looking as faithful to their 2D looks as could be hoped for and a thick black outline distinguishes them further from the scenery. In fact during certain moves the black outline becomes more exaggerated giving the game a very cool looking style.
The backgrounds were also stunning, full of life and charm. One particular level fought in the hall of a ship had rows of spectators watching, reacting to the fight and even a TV showing the action as it happened. Another was set in a barrel making factory, clearly a nod to the barrle smashing minigame of Street Fighter's past.
Winner stays on rules were in effect for the 360 demo and I stood and watched a Sagat player destroy all comers for a good 45 minutes. His expert timing of special moves seemed key in defeating his opponents. The game crawls to slow motion just before a special move connects, giving you ample opportunity to spot the over the top horror on opponents faces.
All annoucned characters could be played with even Akuma, Sakura and Gokuen making an appearence at the show. There was still no sign of Cammy who has long been rumoured to be making an appearence in the console version of the game but there seemed to be a space for a character missing in the top right hand corner of the character select screen.
Overall Street Fighter IV looks to be a resounding sucess by sticking to it's roots and style. With Mega Man 9 and both Bionic Commando games Capcom seem to be one of the few companies able to do their older franchises justice.
This post was originally written by the author for TSSZ News.