E3 2016: Sonic Confirmed For LEGO Dimensions
And now it's official. Sonic is coming to LEGO Dimensions. You can see the LEGO Dimensions trailer that revealed him down below.
This post was originally written by the author for TSSZ News.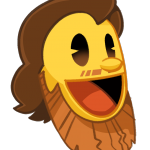 A chao that wears a news reporter hat, Donnie has been a part of LMC since 2012, LMC's main news writer Donnie is also a part of the Uncutting Crew commentary series.