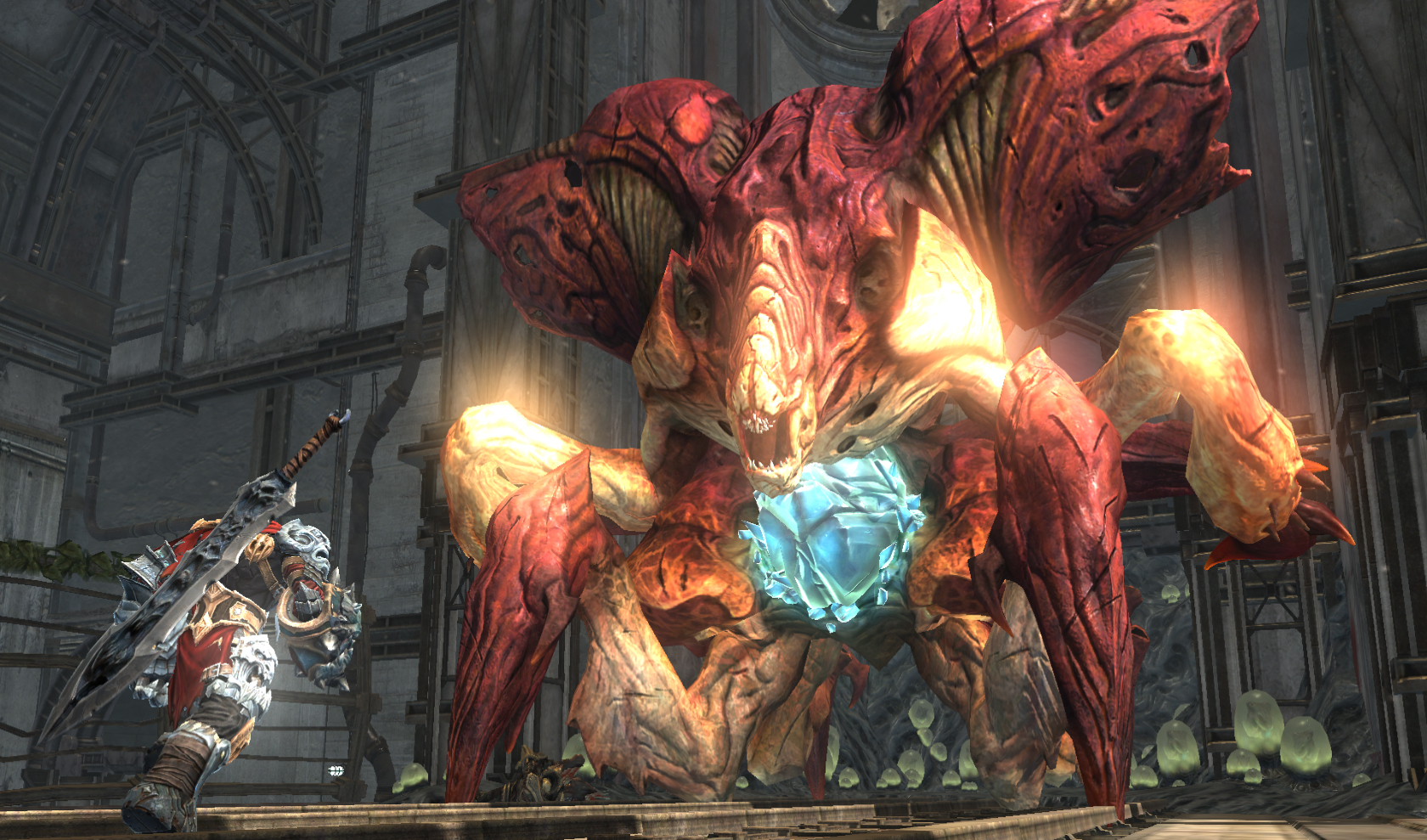 The Art Of Darksiders Volumes Are Being Reprinted
You may recall last month that we had reported on tons of items from Dark Horse Comics being reprinted. Well, it turned out that there's a little more. Dark Horse Comics is going to be reprinting all 3 volumes of The Art Of Darksiders.
All 3 volumes are going to have their reprints happening the same day, on April 14th. As for any major changes, there's only one. Volume II is going to have a "new hardcover edition". The plot summaries and cover arts can be seen down below.
(A) Paul Richards (A/CA) Joe Madureira

Deceived by the forces of evil into prematurly bringing about the end of the war, WAR — the first Horseman of the Apocalypse — battles both Heaven and Hell across the ravaged remains of Earth, searching for vengeance and vindication. Showing the unparalleled artwork of Joe Madureira (X-Men, Battle Chasers, Ultimates) and the Virgil Games art team, The Art of Darksiders features hundreds of full-color illustrations, character and environment designs, development sketches, early concepts, promotional artwork, and more.

In Shops: Apr 14, 2021

SRP: $49.99
(W) Thq (A) Paul Richards (A/CA) Joe Madureira

New Hardcover Edition! Awakened by the End of Days, Death, the most feared of the Four Horsemen of the Apocalypse, embarks on a quest to undo Armageddon! The Art of Darksiders II collects the dark and dynamic artwork behind the second installment in the fan-favorite Darksiders video game series. Featuring the artwork of legendary comic artist Joe Madureira (X-men, Battle Chasers) and the Vigil Games art team, the book collects full-color illustrations, character and environment designs, unused concepts, and more!

In Shops: Apr 14, 2021

SRP: $49.99
(W) Thq (A) Various (CA) Edwin Huang

Fury, the fiercest of the Four Horsemen of the Apocalypse, has been tasked with capturing the Seven Deadly Sins to maintain the delicate balance between good and evil. With her deadly whip Scorn in hand, the Rider of the Black Horse battles her way from the heights of heaven to the depths of hell, aiming to prove that she is the most powerful of the Horsemen. The Art of Darksiders III gathers the epic artwork behind the latest installment in the fan-favorite franchise, and includes character art, rough concepts, environment designs, storyboards, and more.

In Shops: Apr 14, 2021

SRP: $49.99