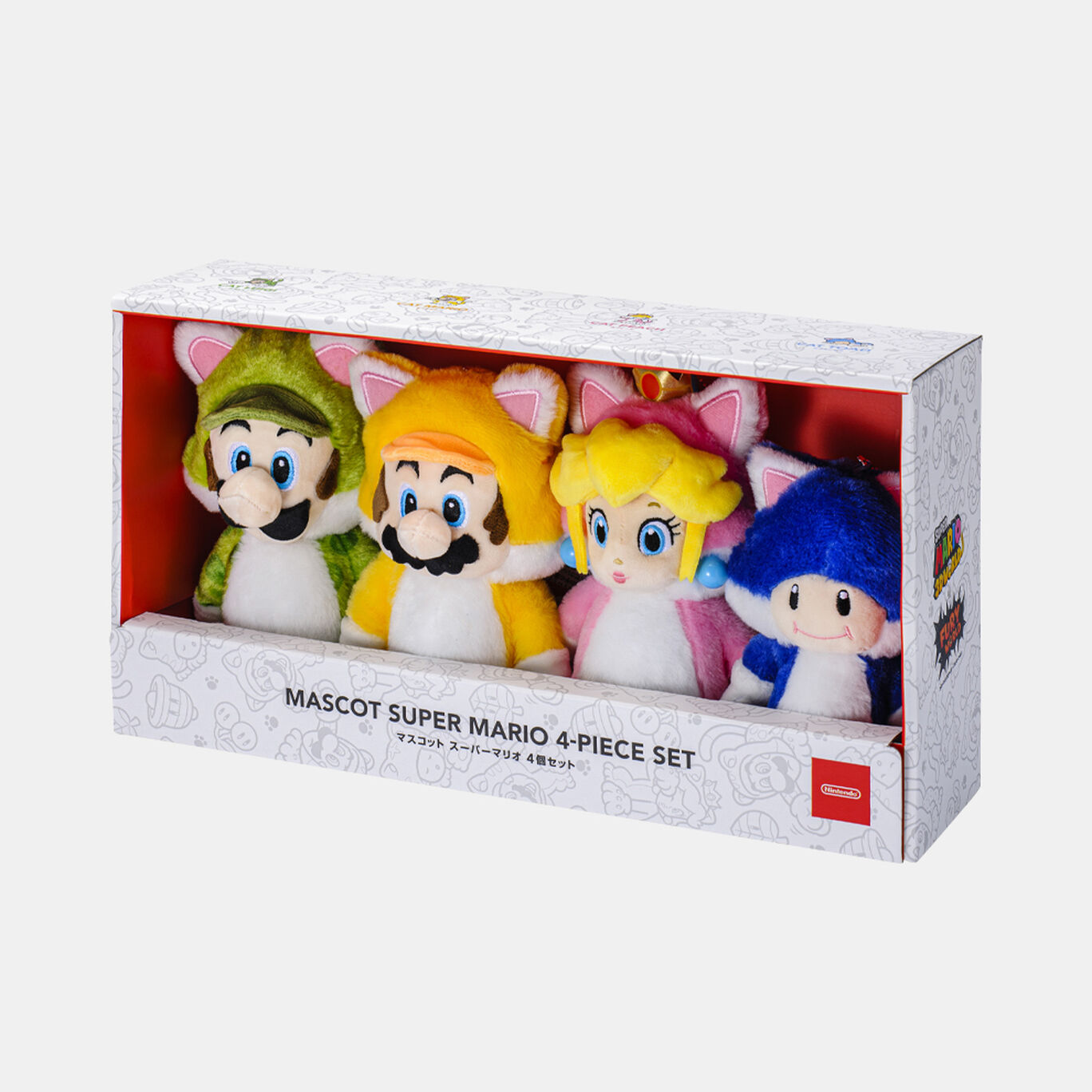 Super Mario 3D World + Bowser's Fury Items Have Appeared
Super Mario 3D World + Bowser's Fury is the latest first-party release from Nintendo. In fact, as of this post's writing, it had released only a few days ago. This enhanced port of Super Mario 3D World on the Wii U contains a revised version of the original game, along with a new 3D Mario adventure of its own called "Bowser's Fury". If you've been interested in the game, then you might also like to see these 3 new merchandise items that Nintendo has made available.
Firstly is a clear file and a keychain set. Designs of Cat Mario, Cat Luigi, Cat Peach, and Cat Toad can be seen on the clear file, along with 5 tabs that feature different Power-Ups you can obtain in the game. They both come in blue and yellow. The blue keychain, meanwhile, has Fury Bowser, and the yellow one has Giga Cat Mario. This one is exclusive to Japan's My Nintendo store, and is redeemable for 300 Platinum Points each.
Secondly is a Cat Mario keychain. Although Cat Mario's the main part of it, the strap includes images of Cat Peach, Cat Toad, and Cat Luigi on it. If you're living in a western region, then you're in luck. You can find the keychain there via the official My Nintendo store. And you can redeem it for a grand total of 800 Platinum Points.
Lastly is some plushes. They're available in 2 bundles, one for a individual plush (about $16 each), and one for the entire 4-plush set (about $63). The plushes are Cat Mario, Cat Luigi, Cat Peach, and Cat Toad. Buying them along with a copy of the game, physical or digital, can net you a discount of the plushes. You can get them via the Nintendo Tokyo store at Shibuya, or via the Japanese My Nintendo store. Here's some pictures of all the items: