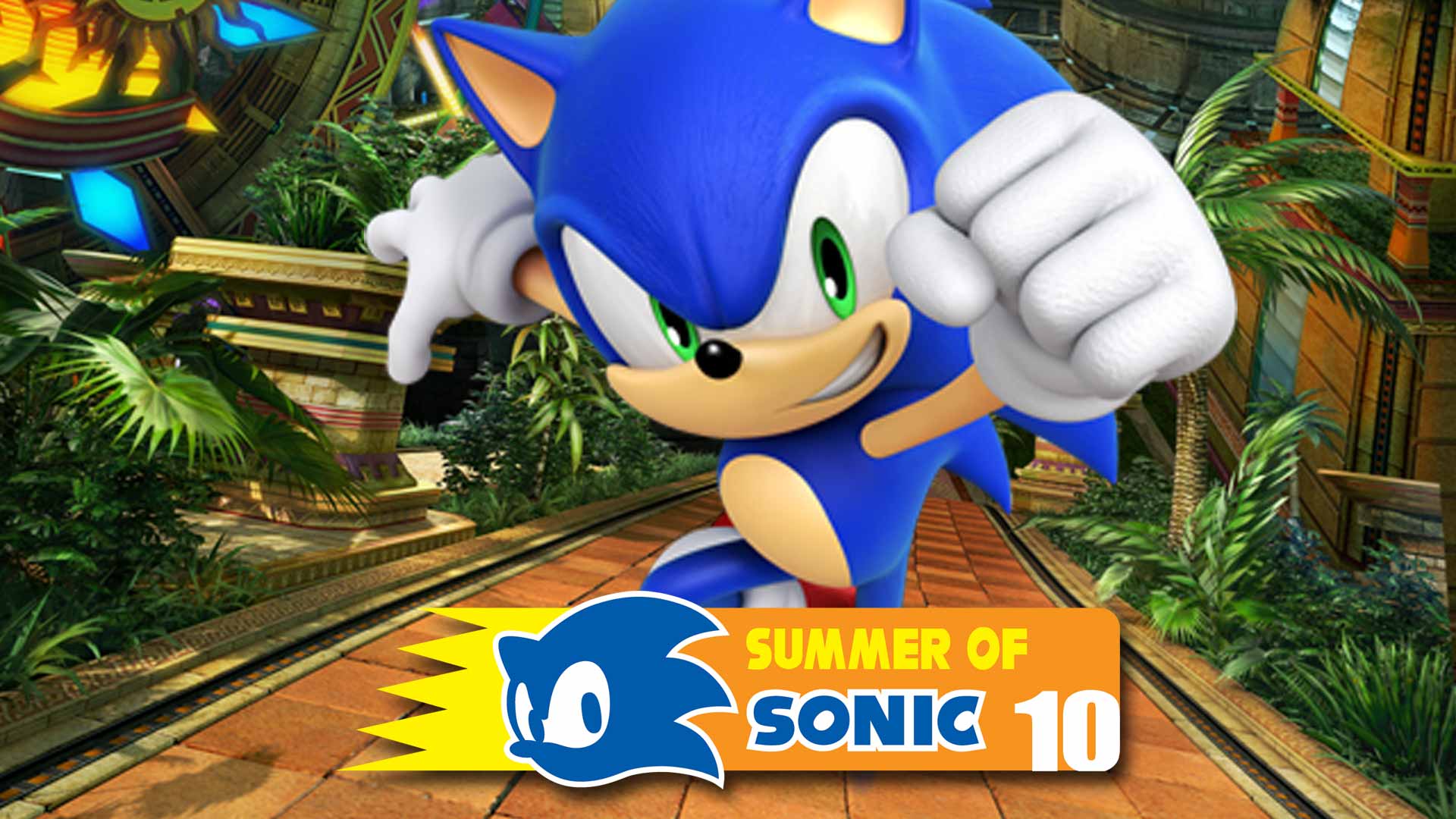 Summer Of Sonic 2010 – Advance Registration Now Open
I'll let Dreadknux fill you in on the details for ease.:
By now you've probably got a good idea as to how absolutely awesome this year's Summer of Sonic convention is going to be. 1000-person venue. Nigel Dobbyn. Crush 40. Sonic 4. Free goodies. That's only the tip of the iceberg, ladies and gentlemen – we have a lot more to announce besides, that will make SoS10 an unforgettable event.

With such a great lineup, it's only natural to expect a lot of people to come through those Pavilion doors on the 7th August. To help make your entry into the Summer of Sonic that much easier, I am proud to announce the launch of our registrations website, which will allow you to place an order for tickets in advance of the big day.

What are the benefits of registering early on the website, instead of just heading straight to the venue? It saves time for both you and the Summer of Sonic staff – on entry, you will be asked to provide the doormen with your name, address and other details so that if an incident happens during the day, we can contact you easily and efficiently. This process does impact the length of time you could be standing in line outside, waiting to get in.

Advance registration gives you the opportunity to send us all of the details that you would normally leave on the door via our website, thus speeding up your entry. The other clear benefit is that, for the first hour of the Summer of Sonic venue opening, we will only be accepting entry for those holding a valid, already-registered ticket.

So how do you get to do this? Simply visit our registration website at http://register.summerofsonic.com/ – fill in your details and follow the instructions. Once submitted, your details will go through a vetting process before being accepted. Accepted registered applicants will be sent details of their ticket, to print off and take to the venue to be hole-punched.

Please note that no tampering of your ticket is allowed, whatsoever. If you modify it in any way, you will be refused entry. And nobody wants to wait a whole hour when you could be so close to being one of the first people to see the sights!

Entry to the Summer of Sonic convention – including advance registration – is subject to our Terms and Conditions, which you must read and accept before being allowed access. Please take the time to understand these terms as soon as you can.

Now, get registering and breathe easy – you're going to the Summer of Sonic!
So who's going? 🙂 This is in addition to an earlier post by me where we revealed the SOS drawstring bag!
I hear tell on the grapevine that despite my wondrous efforts and securing you very nice lanyards and Archie comics for free apparently there are apparently still fans out there STILL wanting more. Honestly, some people are never satisfied no matter what you give them. Who do you think you are, the Sonic fanba- oh… wait. That'd be right wouldn't it. Anyway when I said the lanyard was the last freebie item…. I LIEEEEEED.

We thought it'd be rather nice if you had something to carry around your SOS stuff in so let me present to you the SOS 10 drawstring bag, complete with Sonic and a special black cutout version of the SOS logo. It's orange and hemmed in black, again, available to attendees whilst stocks last.

Please note as Sonic is line art style this means Sonic's eyes are also orange.
Yeah, go nuts with that one…