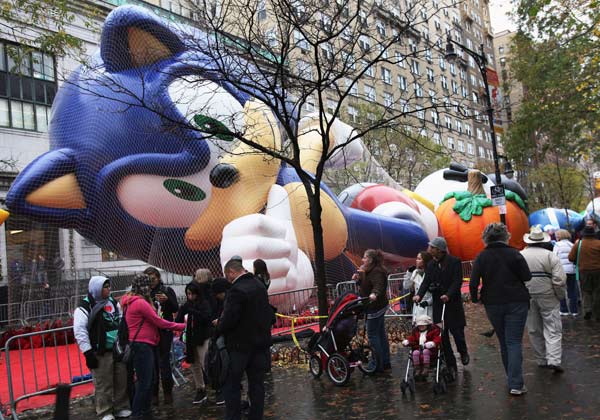 Sonic Will Not Be In The Macy's Thanksgiving Parade This Year
Since 2011, a Sonic the Hedgehog balloon has been a part of the annual Macy's Thanksgiving Day Parade. There, it has helped promote Sonic Generations, Sonic & All Stars Racing Transformed, and Sonic Lost World to potentially millions of viewers. This year, however, the parade will go on without him.
The official Sonic Twitter has confirmed that Sonic will not be at the parade this year. And they've been confirming this since August too. It may be because of repairs being done on the balloon after it was caught in a tree due to high winds last year.
Whether the reason is because of repairs, the inability to adjust the balloon to fit Sonic's Boom design, or just to give it a break for one year, or something else entirely, don't expect the Blue Blur to fly at the parade year.
This post was originally written by the author for TSSZ News.