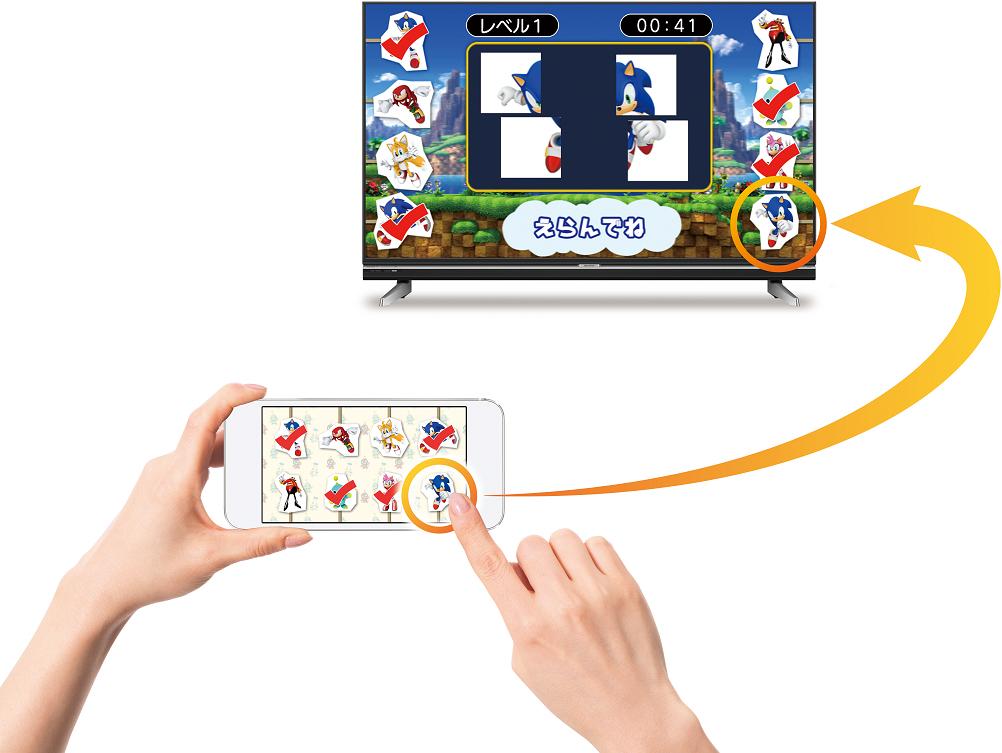 "Sonic & The Jewel of Mystery" Announced In Japan
Today has seen a new Sonic game be announced. Sort of.
According to SEGA Nerds a new system for mobile & TV, called Terebina, will be coming out. The product is a joint effort between Sharp and SEGA of Japan which allows educational game interaction via WiFi LAN between mobile devices & the TV. The first game released on the system will be a game called Sonic & The Jewel of Mystery.
Not much is known on the game other than its AR touch feature. Terebina is expected to be delivered this fall on Japanese Aquos TVs for Android & iOS. There is no word on whether this will be released in other regions.
You can see the provided images that came with the announcement in the gallery below.
This post was originally written by the author for TSSZ News.