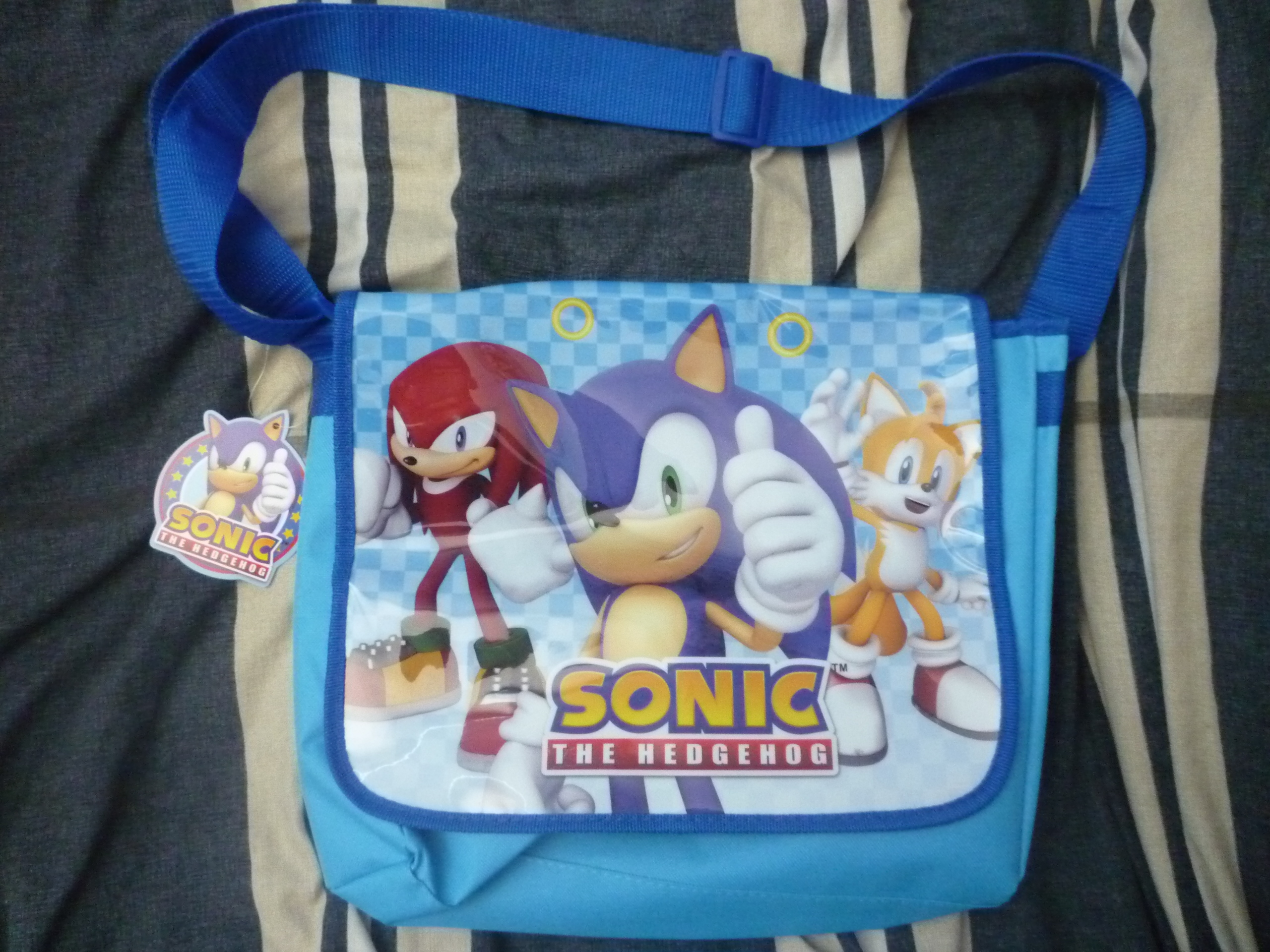 Something For The Kids, Sonic Back To School Items
Whilst working at my local Wilkinson's and going around doing my duties, I came across something that caught my eye something… Sonicy. When I got closer to this item I saw that it was a bag but it wasn't just any plain old normal bag, it was a Sonic 20th Anniversary children's school bag which I must say looked really nice and perfect for any little Sonic The Hedgehog fan.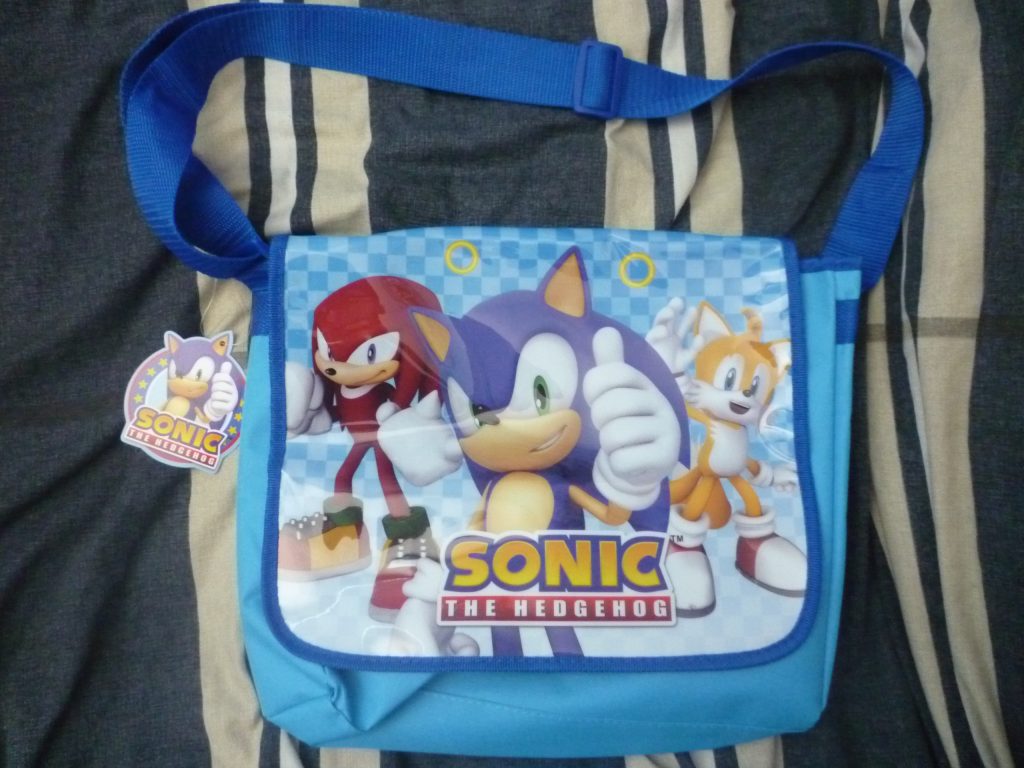 This was also mentioned by Urtheart on Twitter (@Urtheart if you want to follow him) and by are own AAUK on Radio Redux yesterday but that's not the end oh no there's more. Again on this very same day I went into WHSmiths and to my surprise, I saw a Sonic 20th Anniversary Pencil Case which again looked very nice and very well presented.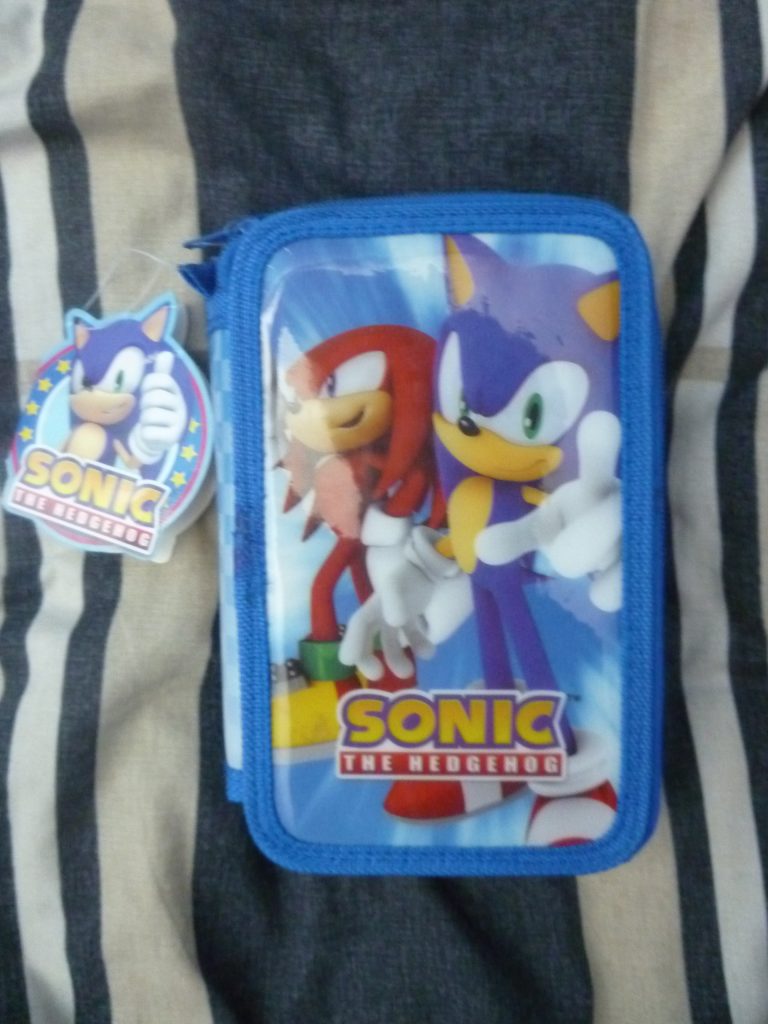 Both items are on sale with the school bag at Wilkinson's for about £7 and the pencil case at WHSmiths for about £8.99, and they will most definitely make your child the most way past coolest kid on the playground.
And now for some Sonic Merch news:
Ein Eagle Vanato a good friend of Sonic Wrecks today found a very awesome and rare item around the amazing world of eBay, a Japanese Version Sonic Adventure 2 10th Anniversary Box Set in mint condition, the item is going around for £70 and it comes with the Game (of course), Booklet, Soundtrack CD (in gold SHINY!!!!!) and a very also SHINY!!!! 10th Anniversary coin.
The item can be viewed by clicking here.
Thank you to Ein for giving us the information about this is very awesome and very nice find. 😀