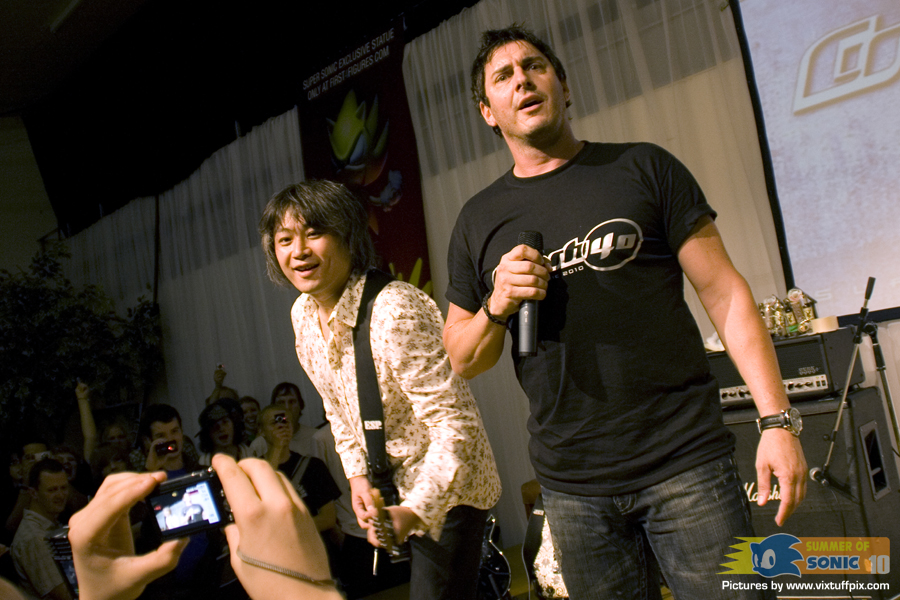 Sonic Boom Tickets Go On Sale Monday, C40/Cash Cash Confirmed
SEGA of America have announced that tickets for their Sonic Boom convention will go on sale this coming Monday, confirming that not only will tickets actually be on sale but that Crush 40 and Jean Paul and Alex Makhlouf of Cash Cash fame will also be in attendance.
According to SEGA on their blog the $20 fee for the San Diego based-event is to discourage hoarding of free tickets, as occurred last year and will also cover both the fee for using the Ticketmaster service to distribute them and complimentary food and drink (x2) when you're there.
A clip notes version of items from the SEGA Blog is available below.
Sonic Boom 2012 – Friday, July 13, 2012 from 5:00 PM – 10:00 PM (during San Diego Comic Con)
House of Blues – San Diego, CA
Tickets go on sale Monday, March 19th, 2012 at 10:00 AM Pacific Time for $20 each ($15 + $5 TicketMaster fee)
Open to all ages!
You must have a ticket to enter, but you do not need a Comic Con badge
Food and 2 drinks provided (you must be 21 or older with proper ID to drink alcohol)
Crush 40 with special guests John Paul and Alex Makhlouf from Cash Cash will be playing
How Cash Cash and Crush 40's respective appearances at Boom effects the line-up of the earlier Summer Of Sonic is yet to be seen, but you'd've thought at least Crush 40's return could be more likely.