The Sonic Show 8th Anniversary Album Available For Pre-Order
This coming November isn't be just for Sonic Boom, Super Smash Brothers on Wii U, and the dawn of the Christmas season. There's also a noteworthy anniversary in the Sonic community.
This November, The Sonic Show turns eight. To celebrate The Sonic Show is releasing a soundtrack, now available for pre-order, where you can get music from their past, present, and future. The Sonic Show founder and owner Jamie Egge Mann explains more:
Sister site, The Sonic Show, has been offering the community a variety of weird entertainment over the years which brings them to their 8th birthday this November!

This year, the crew have decided to release a sound track of sorts, collecting the music from their past, present and future. This includes their theme music, songs from videos plus brand new oddities for future projects and remixes from folk around the community including the likes o Mr.Megabyte, DJ EAR, and LIPSEY.

What's even nicer is that 100% of the profits are being donated to the charity Special Effect.

The CD comes in two formats, a regular edition and a special "PINGAS" edition with an extra disc and some other bits. While one variant of the special edition has sold out, there are still copies up for grabs and the regular edition is in plentiful stock so far.

No doubt most sold will just become part of "that merch collection", though we can't recall many example of community merch! The whole project is released on the 20th of November to tie in with the 8th celebration, however copies can be pre-ordered right now from their store.

Check out the trailer below (complete with bad voice over) and Happy Birthday!
You can also see the image showing off the album and the contents of both versions below.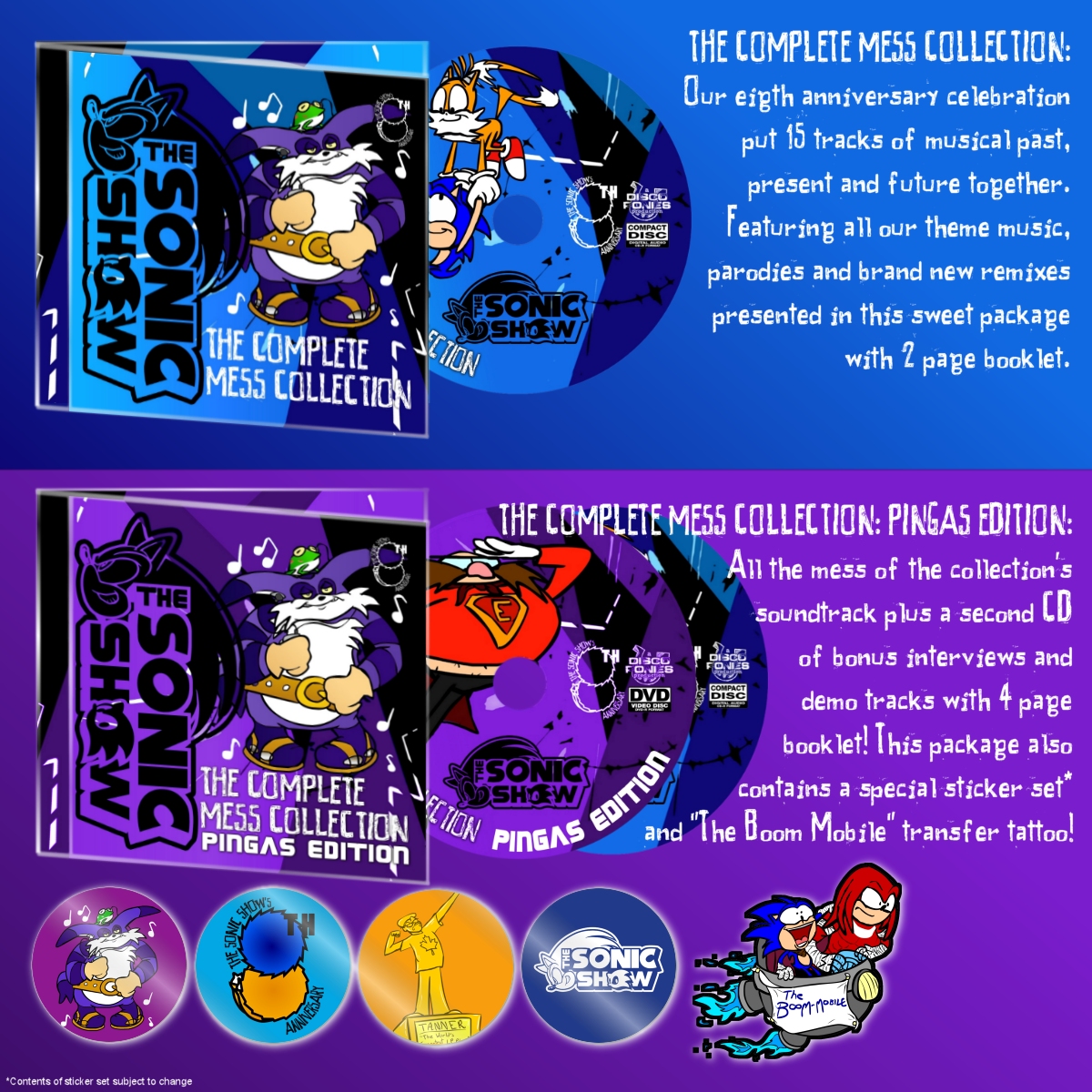 This post was originally written by the author for TSSZ News.