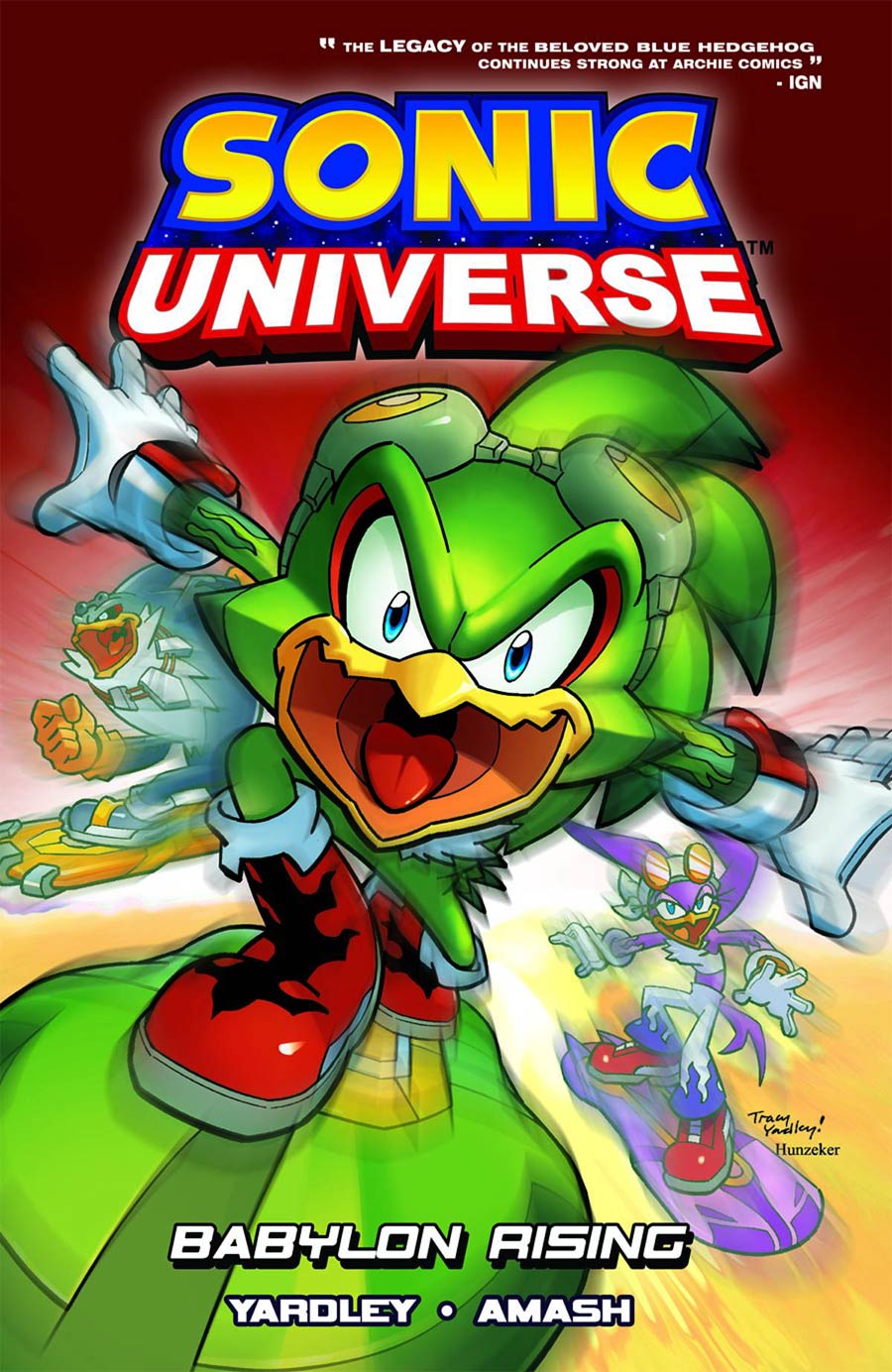 Preview: Sonic Comics For February/March
Comic covers and summaries for five upcoming Sonic comics have been showcased by Midtown Comics. You can check them all out below.
SONIC The Hedgehog #270
(W) Ian Flynn (A/CA) Terry Austin & Various
'Champions,' Part 3. The battle for the Chaos Emerald is reaching a fevered pitch! Hero versus hero! Villain versus villain! Will Dr. Eggman be content to play by the rules? Will Metal Sonic come in and shake things up? And what exactly is the secret history between Metal Sonic and casino mogul Breezie? All of the answers await you in this thrilling, penultimate chapter! Featuring all-new cover art from one of the newest Sonic superstars Jennifer Hernandez, plus a special 'Marvel at the Showdown' variant cover by the incomparable Brent McCarthy!
(Release Date: 3/11/2015)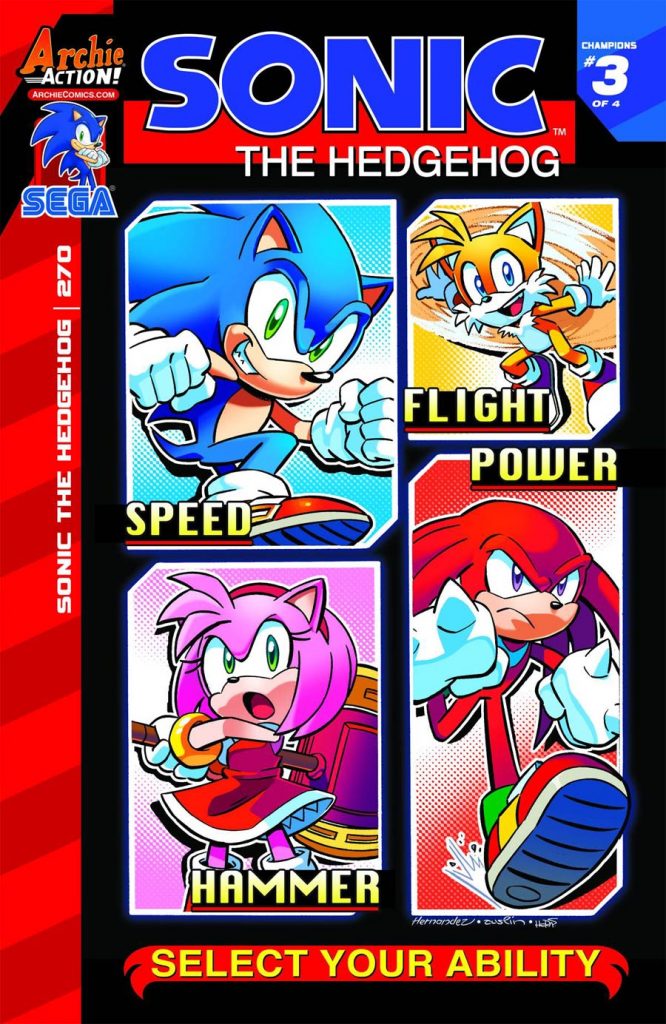 SONIC Universe #73
(W) Aleah Baker (A) Jim Amash & Various (CA) Tracy Yardley
It starts with a spark! 'Spark of Life,' Part 3. Shocking truths are exposed as Dr. Ellidy reveals the tragic origin of the beloved A.I., Nicole! Meanwhile, Phage erupts from the shadows of the Digital World to sow chaos on the island! Can our heroes rally to save Nicole and drive off this new threat? Night is falling, and terrible monsters are closing in! Don't miss this exciting next chapter in the latest Sonic Universe epic, featuring all-new cover art from Sonic artist supreme Tracy Yardley, and a special new 'EXTREME BFFs' variant cover from My Little Pony artist Agnes Garbowska!
(Release Date: 2/25/2015)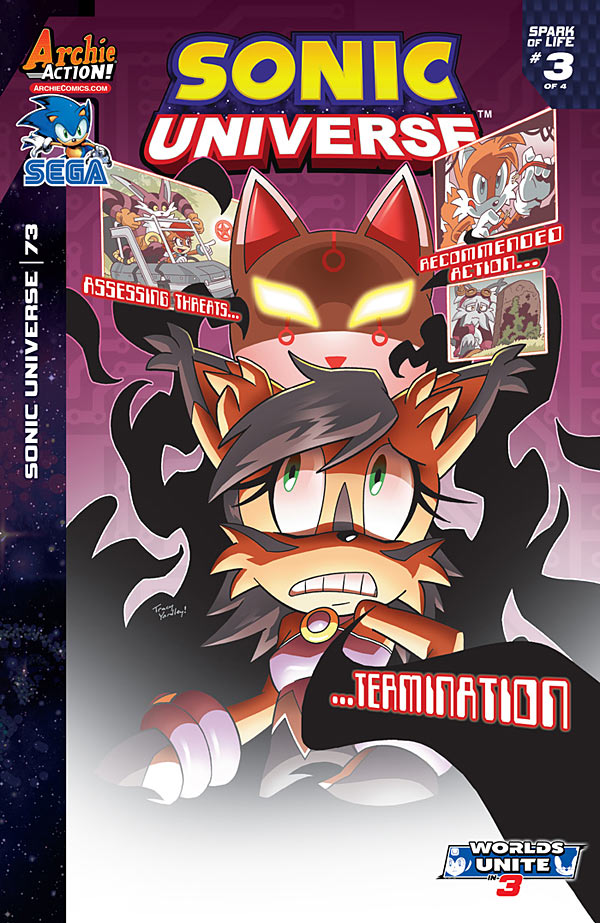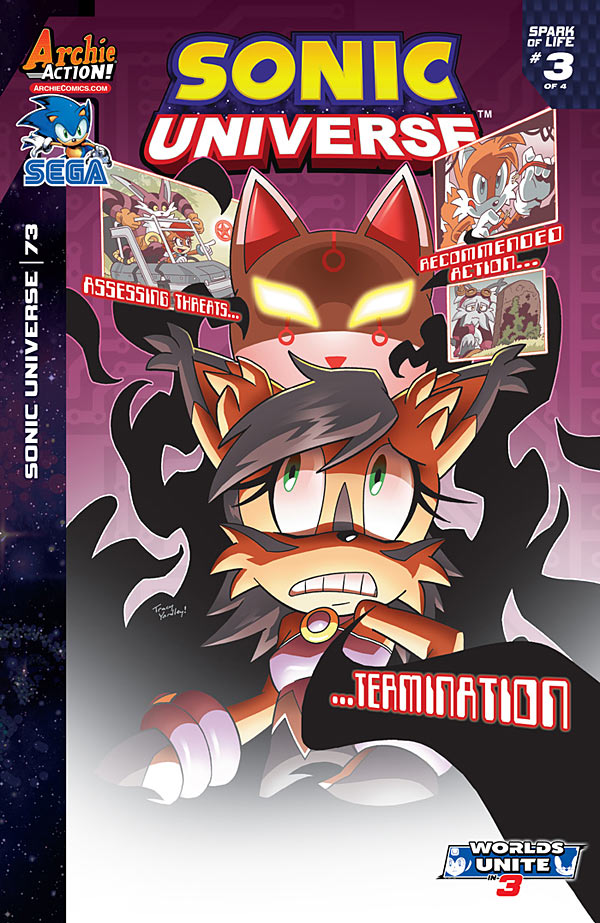 SONIC Boom #5
(W) Bill Freiberger (A) Matt Herms & Various (CA) Patrick Spaz Spaziante
Sonic Boom is your antidote to comics that lack amaze-ma-tude! Eggtoberfest! Dr. Eggman's sick and tired of no one trusting him! How on earth can he take advantage of people if they don't trust him to begin with? The answer? Eggtoberfest! Just one small problem: the mechanical master forgot to hire ride operators for his carnivorous carnival creation! So it's Sonic to the rescue! If a good guy helps a bad guy, is that 'helping' at all? Ponder this and other philosophical queries in the latest action-packed issue of Sonic Boom, written by Sonic Boom TV Series writer Bill Freiberger! Featuring cover art from Patrick 'SPAZ' Spaziante and an X-RAY variant from the newest superstar Diana Skelly!
(Release Date: 3/4/2015)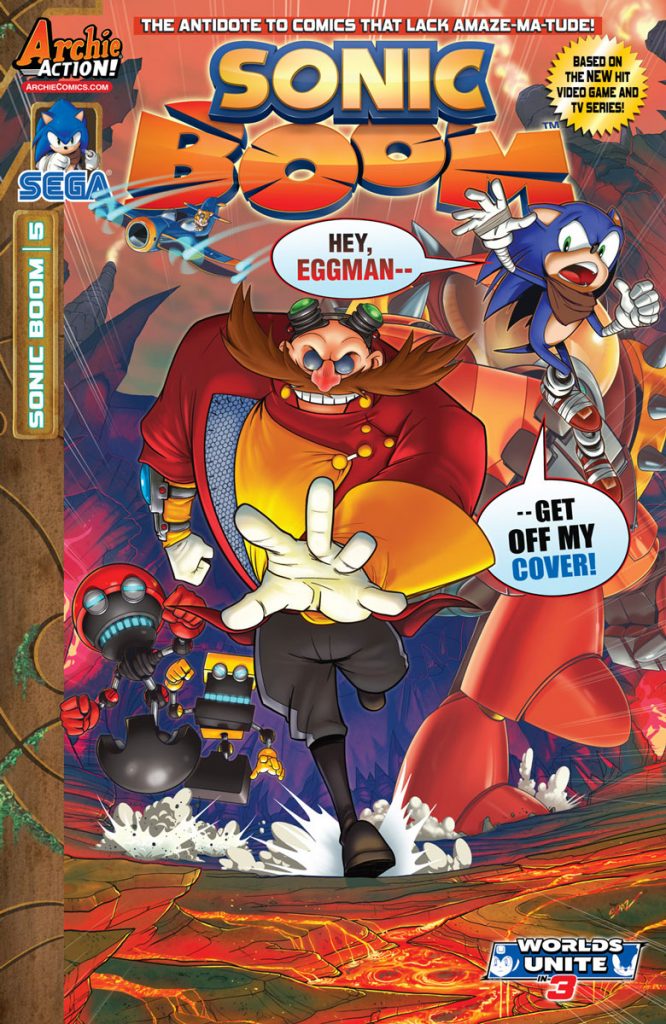 SONIC Super Digest #11
(W) Ian Flynn (A/CA) Lamar Wells & Various
Featuring an all-new edition of Sonic Comic Origins spotlighting the heroic artificial intelligence known as Nicole! This new story serves as both an introduction to the character as well as a side story to the 'Spark of Life' arc concurrently occurring in Sonic Universe! But that's not all! Don't miss all the classic fun and adventure you love in stories from the comics' 20+ year history as Sonic and his friends embark on daring adventures, face evil villains and save the day one chili dog at a time! Spin into the fun that only Archie Comics and Sonic Super Digest can bring! Plus new cover art from Sonic rising star Lamar Wells!
(Release Date: 3/11/2015)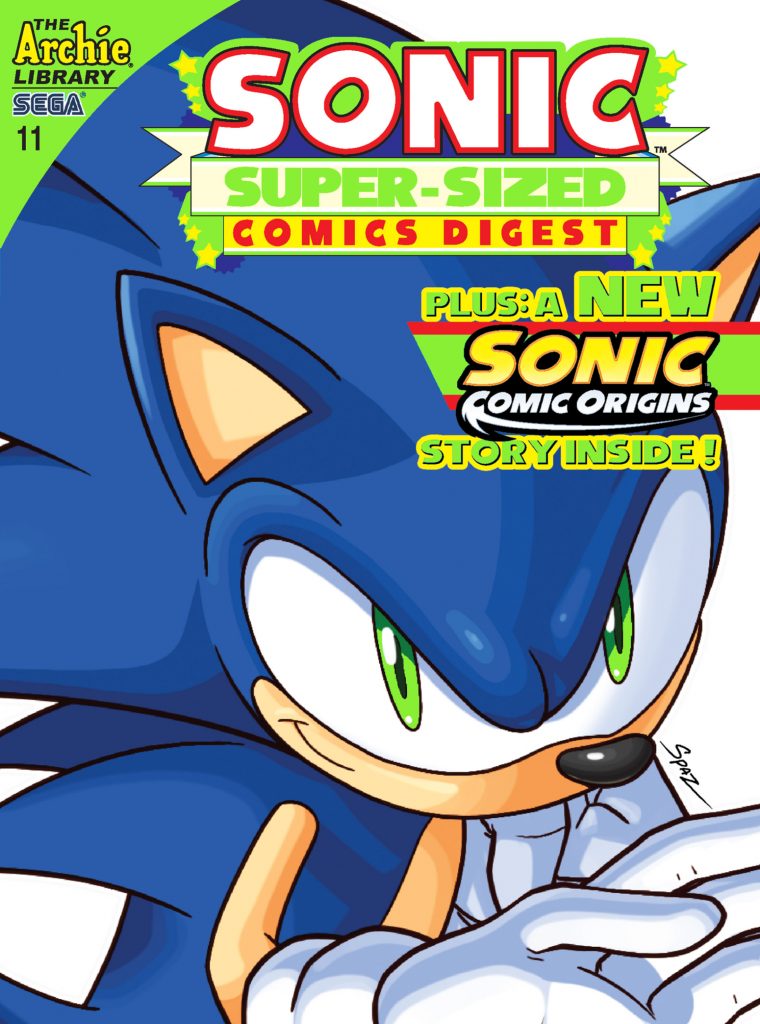 SONIC Universe GN #9
(W) Tracy Yardley (A) Tracy Yardley & Various (CA) Tracy Yardley, Ben Hunzeker
Explore the characters, worlds and dimensions of Sonic's comic book universe in the wildly successful Sonic The Hedgehog spin-off series! Sonic the Hedgehog is the fastest thing on land, but the ruthless Babylon Rogues are the fastest things in the air! And they need to be, with the sinister Battle Bird Armada close on their tail-feathers! An age-old feud leads to hidden treasure, a buried city, and a startling revelation from beyond the stars! Sonic and Jet race to the finish in this game-changing storyline! Babylon Rising collects issues #33-36 of the Sonic Universe comic book.
(Release Date: 3/4/2015)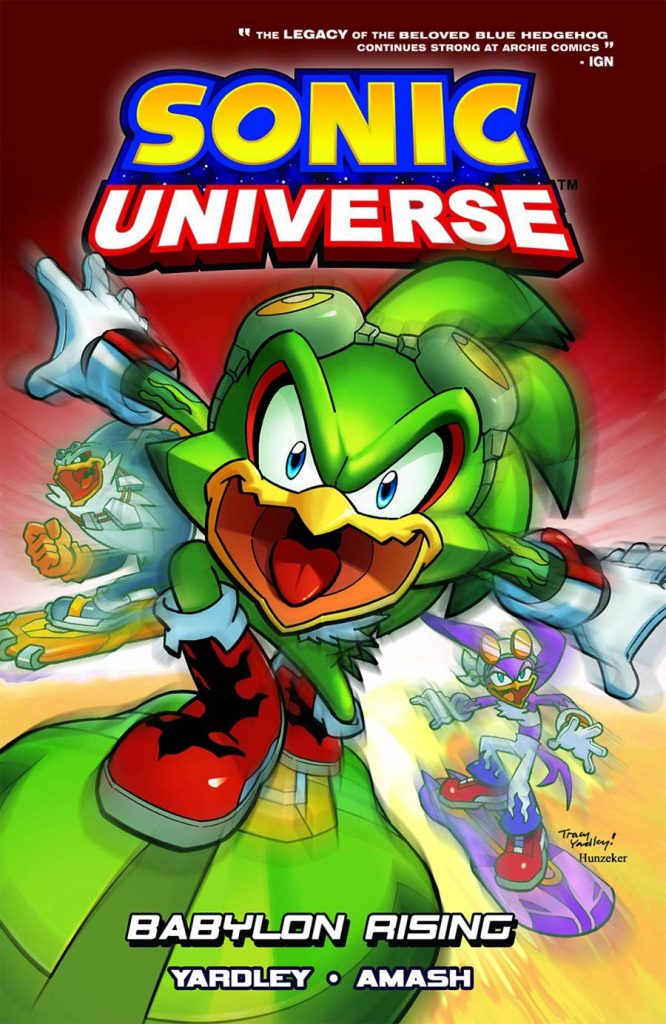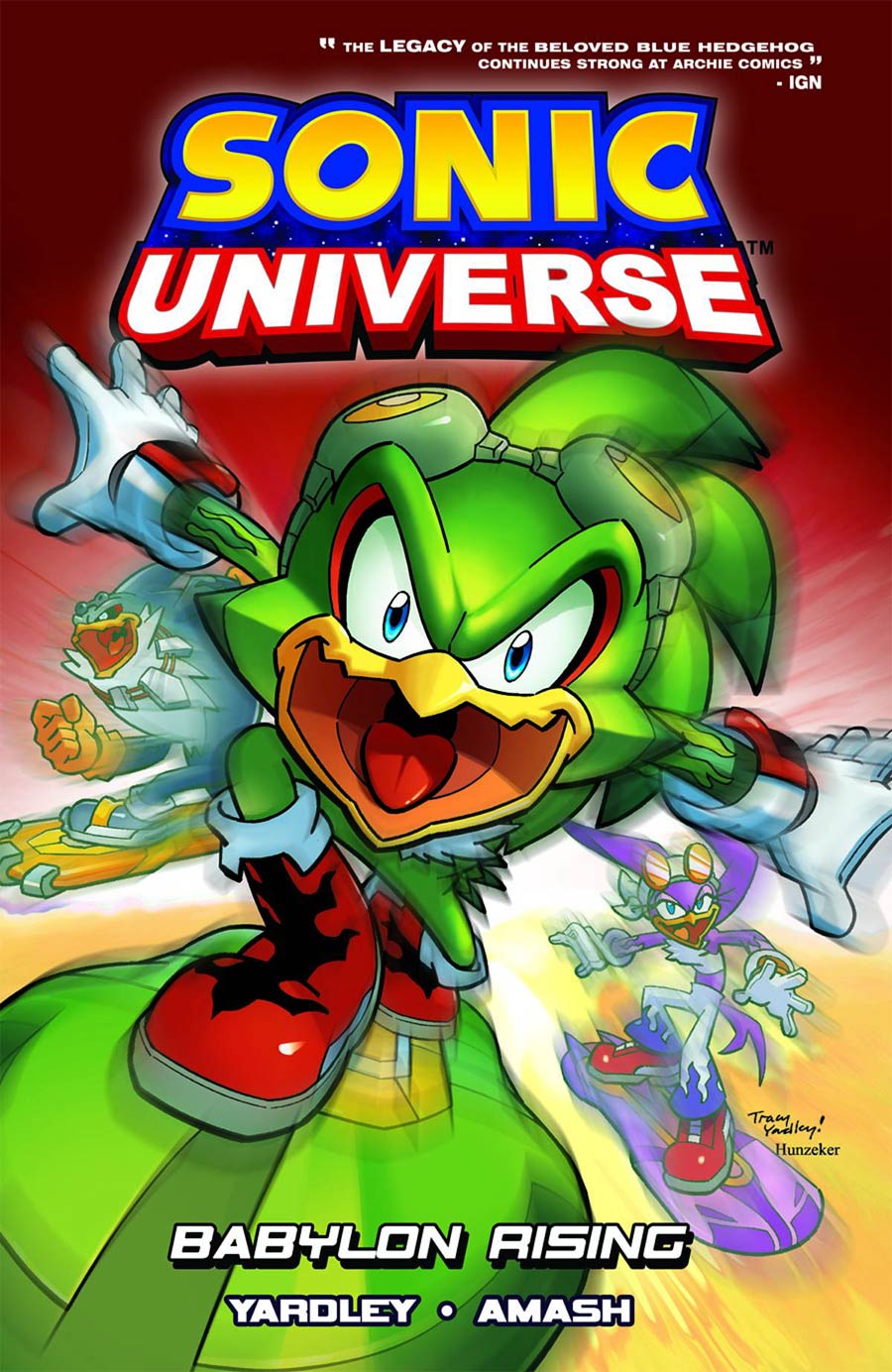 This post was originally written by the author for TSSZ News.