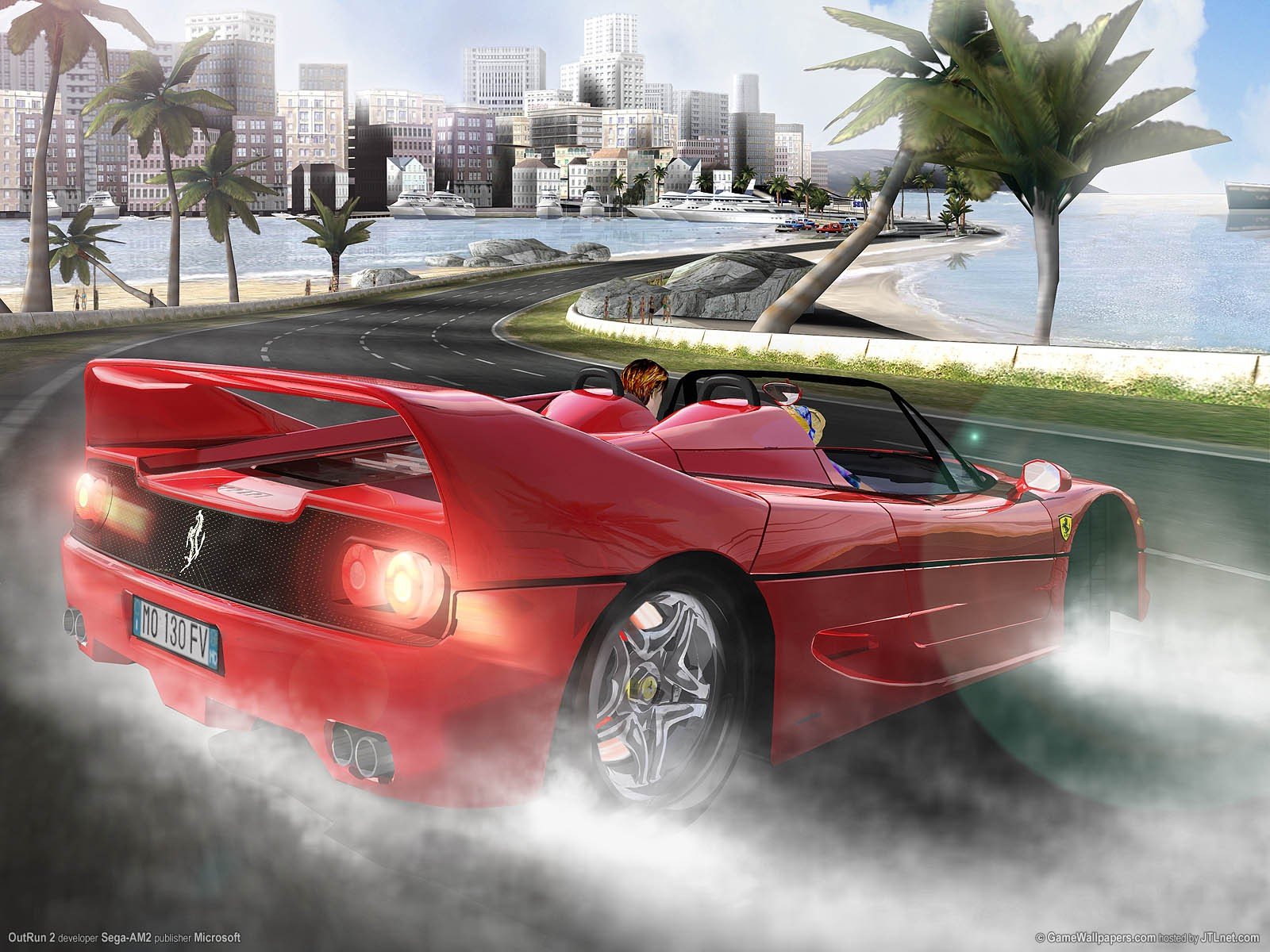 OutRun Online Arcade Dated & Priced

When someone mentions blue sky in Sega games there's one game that more people than most are going to think of. OutRun is a classic by every definition of the word and its sequel was the perfect update which was masterfully converted to home consoles by the Yorkshire based Sumo Digital. Sadly the games sales didn't set the world on fire but every masterpiece deserves another chance and the Outrun 2 formula is being released as OutRun Online Arcade but both Xbox LIVE Arcade and the Playstation Network and you'll be able to download it next week.
The press conference is as follows:
SEGA Europe Ltd. today announced that OutRun™ Online Arcade – SEGA's classic arcade racer, this time in stunning High Definition and with Online Multiplayer – will be available via Xbox LIVE® Arcade for the Xbox 360® video game and entertainment system from Microsoft® on 15th April 2009. The PlayStation® Network version will be available April 16th 2009.
OutRun Online Arcade will be available for a price of 800 Microsoft Points via Xbox LIVE® Arcade and the PlayStation Network version will be available for £7.99 / €9.99 in the PlayStation® Store.
For the first time on PlayStation Network and Xbox LIVE, OutRun Online Arcade delivers online multiplayer racing for up to 6 players. With a choice of fast paced modes including OutRun, Heart Attack and Time Attack modes, the draw to the open road has never been so appealing. Both versions of OutRun Online Arcade will for the first time ever support voice chat and leaderboards. This way you can prove you are truly the best at one of SEGA's greatest games.
Sega has also released information about a competition dubbed OutRun The Rest set to run upon the games release.
Win a trip to the home of Italian Motorsport

Race to win!! OutRun the rest in your choice of Ferrari and you could win the trip of a lifetime. SEGA would love you to join us on an Italian journey. Tour the Galleria Ferrari museum, dine in the world famous exquisite Cavallino restaurant, explore Maranello, the home of motorsport and stay overnight in the Maranello Palace Hotel. The winner will also be gifted a Ferrari "tifoso" premium pack!

It's all up to you – the fastest driver to finish the course wins (so you may find the left/easy route is preferable), there's no limit on the car being used so it's up to you to get and master the fastest cars, drive the fastest time and OutRun The Rest!
So far the competition has only been confirmed for Xbox LIVE and is set to start once the game is released but information on how and where to register for the prize will be announced shortly. We'll be sure to let you know about all of this when more information is available.
This post was originally written by the author for TSSZ News.