Dengeki Bunko: Fighting Climax Opening Movie Posted
Dengeki Bunko: Fighting Climax releases on October 6th and SEGA continues to bring the hype by releasing video of the opening movie to the game.
SEGA elaborates more on the movie in a press release:
It shows off the characters from all the various "Dengeki Bunko" lite novels featured in the game:

A Certain Magical Index
Accel World
Black Bullet
DURARARA!!
Oreimo
Ro-Kyu-Bu!
Shakugan no Shana
STRIKE THE BLOOD
Sword Art Online
The Irregular at Magic High School
Toradora!

And that's just playable characters! Assist characters add in characters from the following (in addition to the series above!):

Bludgeoning Angel Dokuro-chan
Boogiepop and Others
Ground Control to Psychoelectric Girl
Golden Time
Kino's Travels
Spice and Wolf
The Devil is a Part-Timer!
The Pet Girl of Sakurasou
SEGA also included a reminder that launch edition copies of Dengeki Bunko: Fighting Climax will come with the Bonus Edition Soundtrack CD. A screenshot of it can be seen below: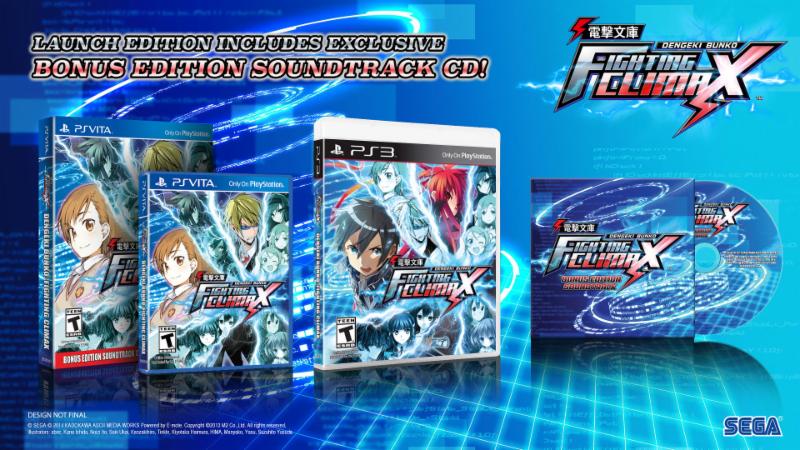 This post was originally written by the author for TSSZ News.