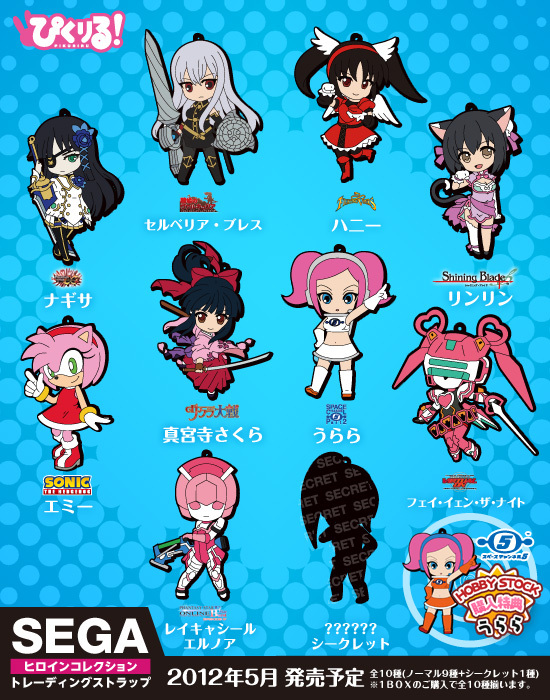 New SEGA "Trading Straps" To Showcase Amy, Ulala… and Honey?!
SEGA have announced a partnership in Japan with Ru Pikuri to licence several of their female characters on their line of "trading straps" – think a 4cm x 5.5cm rubberised keyring with a lanyard clip.
The company already has an agreement for Hatsune Miku as well as with companies like Toei for licensing their characters and now SEGA have signed a similar agreement with a wide ranging collection of characters from multiple franchises old and new. Yes, they're not even going OTT on the Sonic franchise!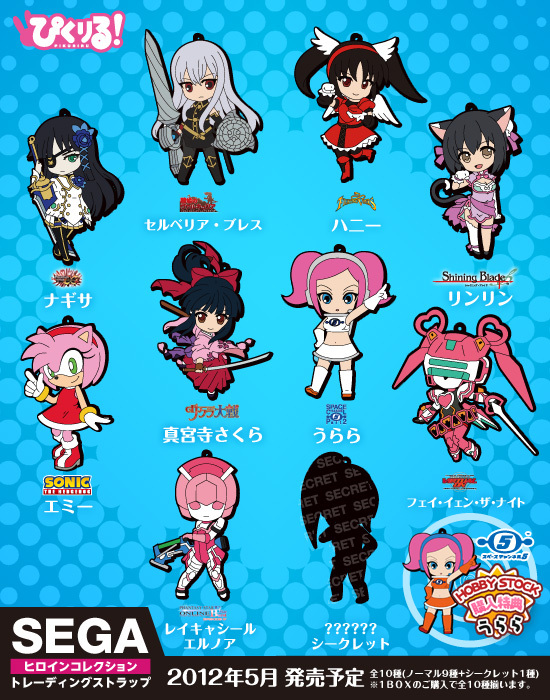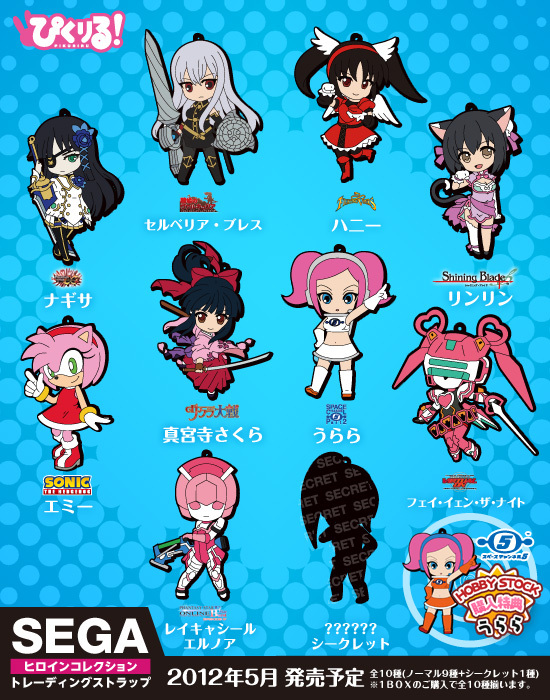 The featured characters are:
Sakura Shinguji from Sakura Wars
RVR-14 Fei-yen Kn from Cyber Troopers Virtual-On Oratorio Tangram
Selvaria Bles (Seruberia Breath) from Valkyria Chronicles
Xiaomei from new PSP game Shining Blade
Amy Rose from Sonic The Hedgehog.
Honey from Fighting Vipers
RAcaseal Elenor from Phantasy Star Online
Ulala from Space Channel 5 in both orange and white suit variations. Although the orange suit version appears to be a special item.
Nagisa from Phantasy Star Portable 2 Infinity
A mystery person is also included on the poster, who won't be revealed until their release in May.
However, they make mention of the fact that the female character's identity would only be revealed to a master of Jeet Kune Do – which happens to be the fighting style of Sarah Bryant from Virtua Fighter. The silhouette also shows a pony-tailed figure in a fighting posture, so that would tie in with it being a chibi-version of Sarah.
For those of you interested in purchasing, they can be ordered via Hobby Stock Co., Ltd and are available in a box of ten for 4,500円.
[From Hobbystock Blog via SEGA Japan]