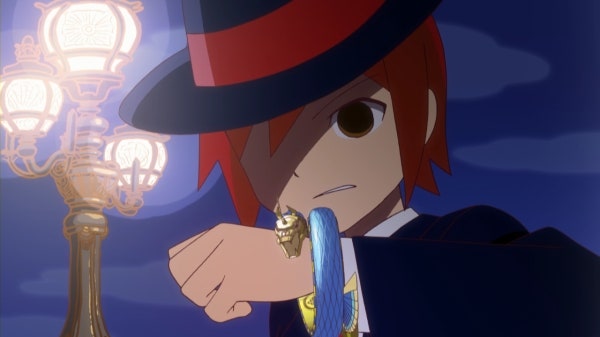 Rhythm Thief Gets European Release Date & Videos
It's been a busy week for everyone's favourite art thief in the making. Not only has an EU release date for Rhythm Thief been announced, but Nintendo and SEGA have also released some nice video previews of the game through its 3DS shop.
For anyone who wants to pick up a copy of the game, the EU release date for it is 5th April, with a PEGI rating of 12. There is no official release date for the US release, but a tentative date of April 30th is listed on its Wikipedia page (please take with a pinch of salt). We'll keep an eye out to see if a confirmed release date is due for the US and let you know if one arises.
The second bit of Rhythm Thief news is a new selection of videos that you can watch through your 3DS. By accessing the Nintendo Direct sub-channel through the 3DS shop, you can see two funky videos – a general trailer for the game and one detailing the story. Both are free to view whenever you want, though it does lack any form of stand-out 3D effect. Though as these are videos to cover all areas (not only the 3DS), it makes sense to not have it. However, both videos do show off not only a simple version of the mechanics of the game, but also some of the animated cut scenes too – so well worth a look if you're interested in this game at all.