May Is Sexy & Smooth Courtesy Of Sonic Channel
Thanks to Sonic Team's Sonic blog/website "Sonic Channel" (do you remember when us in the West used to have one of those?) we have a new wallpaper for May that you can, of course find on the Sonic Channel page of the Depository Wallpapers section.
Following April's Knuckles wallpaper it perhaps makes sense that flouncing along behind the dread-head one would be Rouge The Bat, resplendent in this year's Channel art style.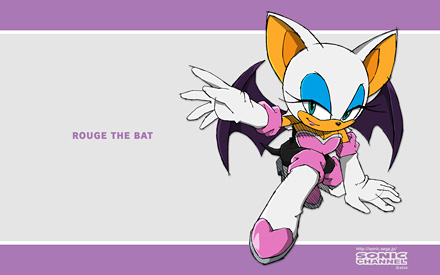 Rouge, who last appeared in March 2010 was followed that year by Shadow. With the Ultimate Life Form's tenth anniversary coming up will he get the nod for June?