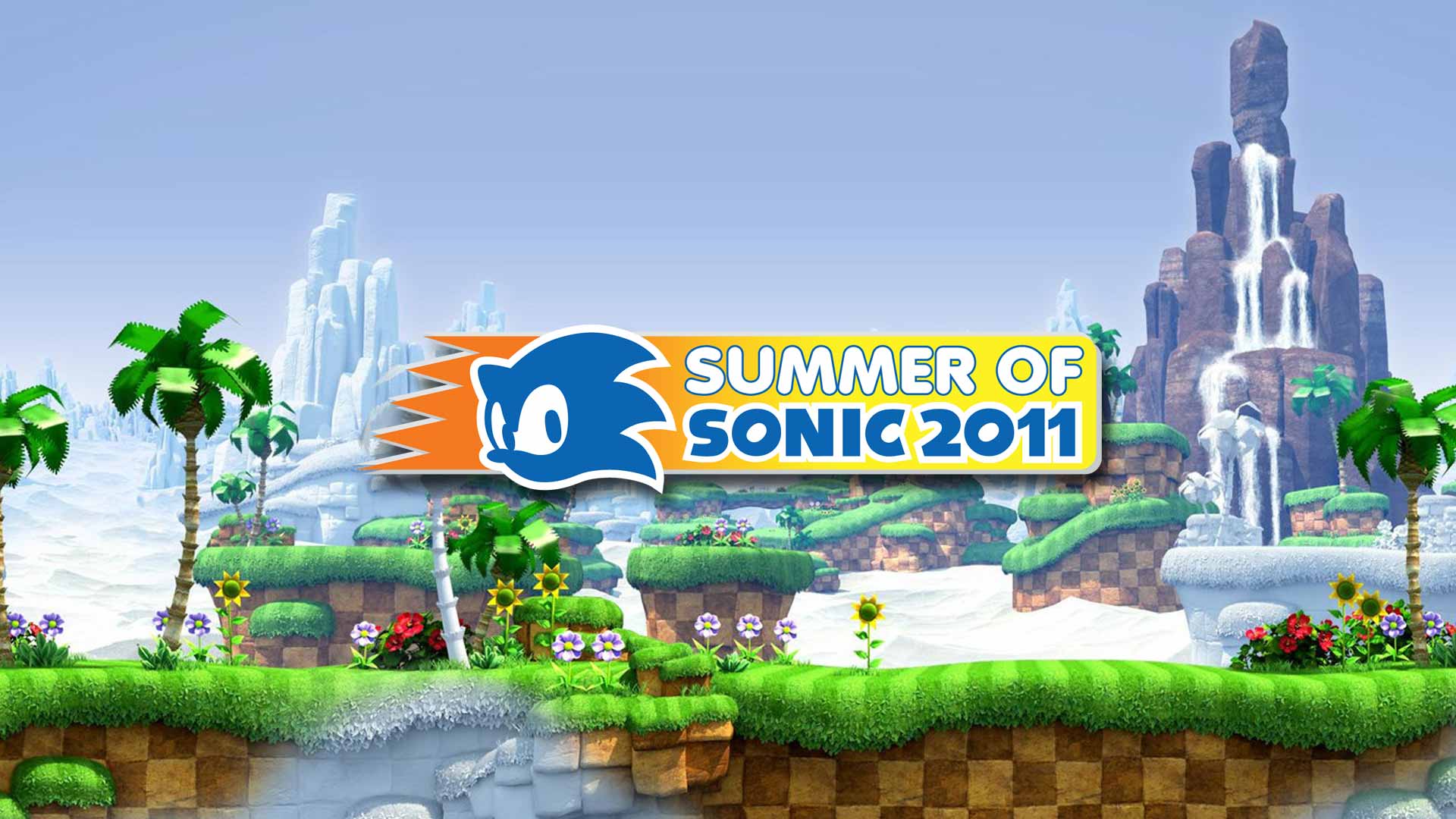 Summer Of Sonic 2011 – Place Reservations Open 1st May
Post courtesy of Dreadknux from SummerOfSonic.com
So you're probably wondering when you will be able to register tickets to actually attend Summer of Sonic this year, right? Well, we're proud to announce when you can do that exactly – Summer of Sonic 2011 Reservations will officially open on Sunday 1st May 2011 at 10AM British Summer Time (GMT +1).
The process will work in a similar fashion to our registration page last year. You'll need to submit your details into a microsite, after which you'll be given a code that reserves your place in the venue. For each person in your party, you will need to complete the reservation form an additional time.
Of course, when you reserve your entrance to the Summer of Sonic 2011, you agree to our Terms and Conditions of Entry – which will be made available upon entry and on this website ahead of the event date itself. Obviously, it is a very good idea to read and understand the Terms and Conditions of Entry when it becomes available on the website.
As with past years, we are expecting a massive turnout – and we cannot guarantee that you'll be able to enter unless you go through this reservation process! The page will only be open for as long as we have guaranteed space as well, so be aware of making reservations as early as possible! We're aware many of you are travelling from afar – even overseas – to make this event, and we sorely don't want any of you missing out.
Don't freak out too much though – we will make as much use of the space we have in the venue as possible, so even if you're unable to get a reservation ticket you may have a chance to enter if we end up with more space than anticipated.
Here's a bonus tidbit of info for you guys, while I'm here – the Camden Centre doors will open at 9AM and close at 8PM. That's eleven hours of concentrated Sonic madness, and our longest ever Summer of Sonic convention! We've extended the opening times to accommodate all the crazy stuff we have planned on the stage. Ah, but what exactly? That's for another time…
Excited? The big day is creeping ever nearer – and being able to reserve your place in the Camden Centre for a fusion blast of Sonic fun will no doubt make it feel all the closer for you! But we haven't even started announcing our big plans yet! Stay tuned, as always!