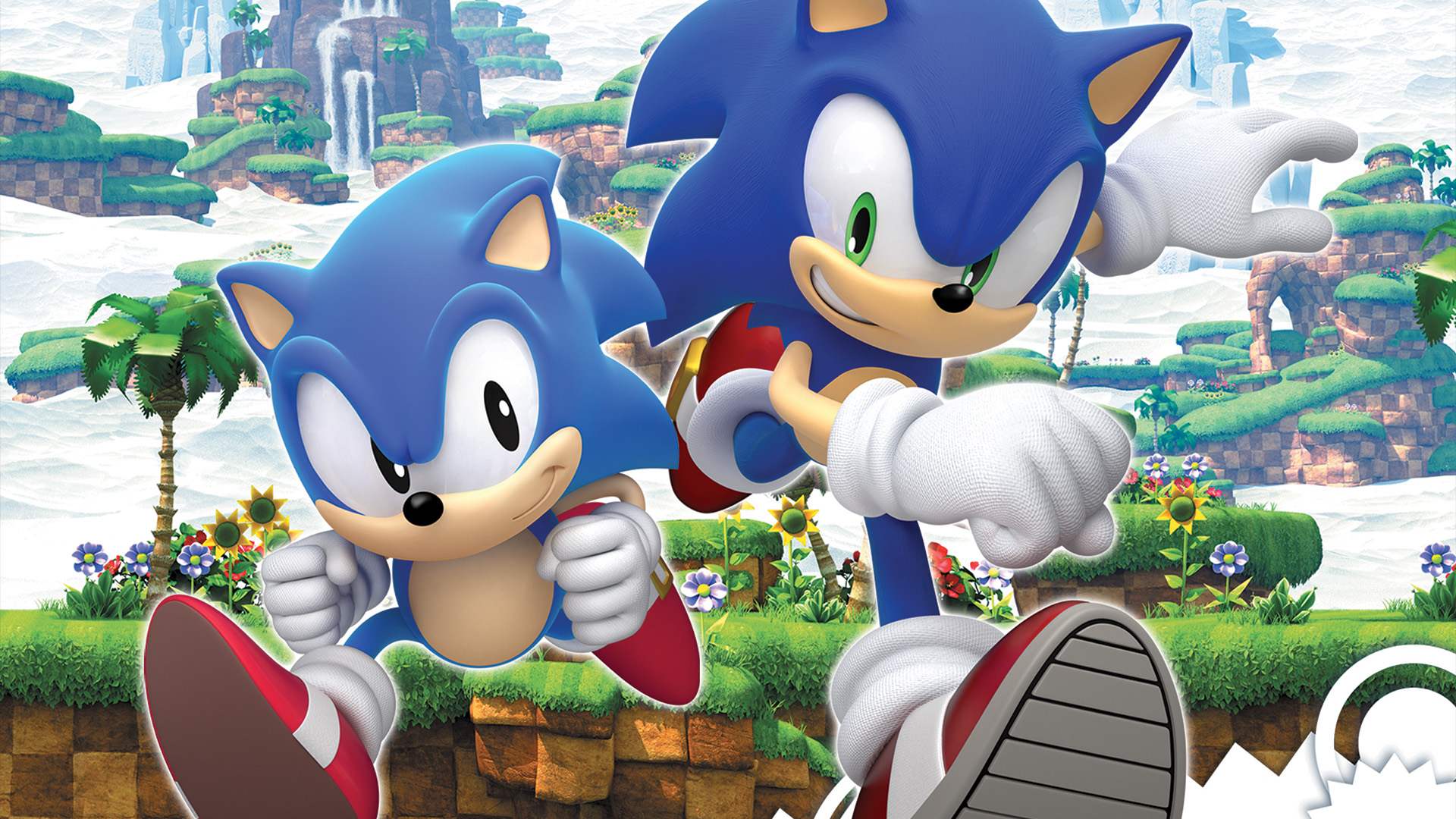 Generations Product Page Updates Officially Confirms New Features
Following on from Emerald Coast's GAME PDLC story earlier, other sources like TSSZ and TSS are reporting that SEGA's product page has been updated. This for the most part is pretty much in line with all reveals spilled from the Generations data late last week.
The product page lists the game features now thus:
Sonic Generations™

The ultimate celebration of 20 Years of Sonic gaming, Sonic Generations delivers the definitive gaming experience for Sonic fans new and old.

Sonic's universe is thrown into chaos when a mysterious new power comes into force, creating 'time holes' which take Sonic and his friends back in time. Whilst there, Sonic runs into some very familiar characters from his past including a younger version of himself! Now they must team up to defeat their enemies, save their friends, and find out who is behind this diabolical deed.

Key Features

Twice the Fun

Play as both Classic Sonic and Modern Sonic in the ultimate Sonic experience. Master the moves of each character as they race through each environment on their own specially designed track.

The Best Bits Just Got Better

Iconic environments from gaming history come to life in beautiful HD for the ultimate Sonic adventure, each revisited, recreated and re-imagined with stunning results.

All New Experience

Play some of your gaming's most iconic environments in a whole new way with famous Sonic stages presented in stunning new stereoscopic 3D.

Unlock New Adventures

Once you complete each level and 'free' Sonic's captured friends, you'll get to go back and take on more challenges with them at your side.

Infamous Bosses and Rivals

Take on some of the most notorious characters from Sonic's past as you fight for ultimate supremacy.

Master Your Moves

Master Classic Sonics famous spin-dash attack and utilise Modern Sonic 's 'Sonic Boost' as you complete the all new tracks.

Additional Key Features for 3DS

All New Content

With new and exclusive environments for the Nintendo 3DS, including an un-lockable 'special stage'. Each includes two tracks – one for Classic Sonic and one for Modern Sonic – designed to showcase each Sonics' unique features.

2 Player Versus mode

Take on your friends and earn valuable status points.

Street Pass

Collect new content and unlock bonus material, increasing variety, interaction and replayability.
And now a little note on where we are with the little exclusive I talked about a while ago: It's unsure whether the details will appear here on SW, or will be revealed via SEGA – however the specific details, which relate to the early days of Generations, were agreed to, prior to my leaving the company, be revealed via me since I thought they were significant and since…well…it is actually my work/story so I thought I should have the right to tell it. I've actually been waiting VERY patiently for about five months now for this to go out, however with all the level details apparently out of the bag there doesn't seem much point in waiting much longer. Hopefully SEGA will get their act together on this. Otherwise you'll hear from us soon and the details will be revealed.
A little surprised no one has put 2 and 2 together on this one actually…